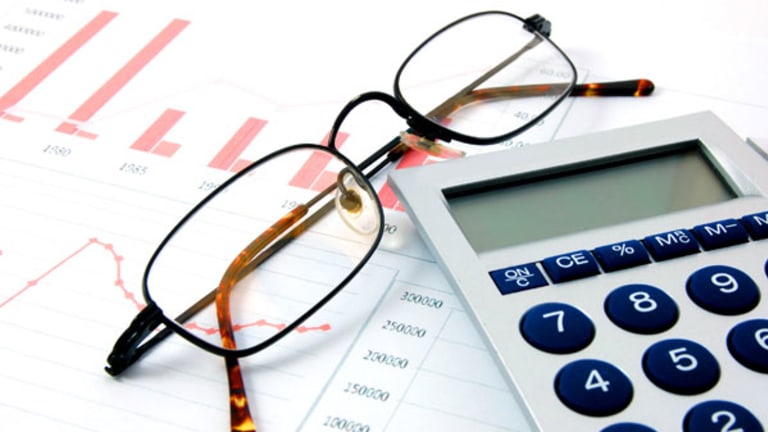 5 Hedge Fund Favorites to Buy This Fall
Big defensive names have been topping hedge funds' buy lists for the last quarter, with an emphasis on companies that pay out dividends.
Big defensive names have been topping hedge funds' buy lists for the last quarter, with an emphasis on companies that pay out dividends.
BALTIMORE (Stockpickr) -- Hedge funds are buying stocks with both hands right now. Should you?
It's been a tough year of market conditions for hedge funds. Last year was too. So, with the
S&P 500
up around 15% year-to-date, fund managers have a lot of catching up to do if they want to salvage their performance for 2012. It's already October, which means that funds are scouring the market for stocks that they think are set to outperform -- and they're agreeing on which names are their favorites right now.
>>5 Stocks Hedge Funds Hate -- But Should You?
So what are they buying?
Big defensive names have been topping hedge funds' buy lists for the last quarter, with an emphasis companies that pay out dividends. That echoes what we're seeing in the market today: by and large, the broad market continues to look cheap, and it's a historically good time to be a dividend investor.
But that said, just buying "the market" through an index fund or ETF is a heavy-handed approach. Instead, it's worth taking a closer look at the five names that hedge funds are favoring right now. To find them, we'll take a look at funds' 13F filings with the SEC.
>>Buffett's "Secret" Reveals 5 Stocks to Buy
Institutional investors with more than $100 million in assets are required to file a 13F, a form that breaks down their stock positions for public consumption. From hedge funds to mutual funds to insurance companies, any professional investors who manage more than that $100 million watermark are required to file a 13F. And by comparing one quarter's filing to another, we can see how any single fund manager is moving their portfolio around. Today, we'll break down buying in 858 hedge funds to figure out which stocks managers love as of the most recent quarter.
Without further ado, here's a look at
.  
News Corp.
First up is media conglomerate
News Corp.
(NWSA) - Get Report
, which owns the Fox family of television networks and film studios as well as satellite TV service Sky Italia and media properties spread across the U.K. and Australia.
Hedge funds love NWSA right now -- they've bought more than 56 million shares in the firm, increasing an already-large holding in the stock. That buying hikes hedgies' holdings in NWSA by more than 20%. (For example,
initiated a new position in the stock in the second quarter.)
The past year has been interesting for News Corp. A series of scandals have rocked several of the firm's subsidiaries, but ultimately the bad press does little to change the trajectory of News Corp.'s businesses. The firm is well integrated, a model that makes a lot of sense for a media firm; a large IP vault of TV and film properties provide a dirt cheap stream of content for NWSA's channels as well as a means of advertising complementary media offerings.
Of course, that's not to say that the business is perfect. In the past, News Corp. has been punished for veering too far from its core business. Its internet arm, for instance, has largely been a costly exercise that's produced few benefits. Hopefully that fact remains fresh in management's minds as long as NWSA's cash balance remains high.
Financially, the firm is in good shape with growing properties in exciting markets like India and China. Shares should be able to continue climbing in 2012.
Kinder Morgan
$40 billion gas pipeline partner
Kinder Morgan
(KMI) - Get Report
has been trading sideways for much of 2012, but hedge fund managers are betting that will change. Hedge funds bought 62.5 million shares of the firm in the second quarter, more than tripling their stake in the firm to $2.6 billion in market value.
A combination of huge size and big dividend income makes KMI a solid defensive choice for the final months of 2012.
>>8 Stocks With Big Dividends, Steady Returns
Basically, KMI is a holding company that owns the general partner and incentive distribution rights for
Kinder Morgan Energy Partners
(KMP)
, an MLP; in other words, it's an investment vehicle that's designed to maximize distribution income for investors. In more real terms, the KMI owns or has interests in more than 37,000 miles of pipelines and 180 commodity storage terminals spread across the country. That exposure to the midstream commodities business without too much exposure to commodity price swings is attractive, especially as volatility in energy prices continues to be the norm.The firm's acquisition of El Paso this year dramatically increases its size, enabling the firm to keep hiking its dividend payouts for shareholders. Much of KMI's appeal is its status as a corporation rather than an MLP. Because the tax implications are simpler for shareholders, folks looking for a buy-it-and-forget-it pipeline stock have a good options here. Expect the nearly 4% dividend yield to keep climbing too.
I also featured Kinder Morgan recently in "
5 Dividend Stocks Ready to Pay You More
."
Johnson & Johnson
You don't get anymore blue-chip than
Johnson & Johnson
(JNJ) - Get Report
. The $189 billion health care firm may be best known for consumer products like Band-Aid brand bandages and Tylenol, but the firm also owns huge medical device and pharmaceutical units too.
Hedge funds picked up shares of JNJ
en masse
in the second quarter, piling on 18.97 million shares to hike their holdings of the stock up to $4.53 billion. (Johnson & Johnson is one of the
top holdings of Renaissance Technologies
.)
>>5 Blue-Chip Stocks to Buy to Beat the S&P
Johnson & Johnson is focused on staying a well-diversified healthcare company. While pharma ballooned to nearly 40% of the firm's sales in recent years, that number should make its way down below 30% again in the near-term, thanks to the same patent losses challenging the rest of the industry and major acquisitions in the medical device arena. Healthcare is a recession-resistant business that's only looking stronger in the wake of healthcare reform. Regardless of the politics involved, more folks able to pay for JNJ's drugs and medical devices will ultimately boost the firm's bottom line.
Already, JNJ has mountains of cash. At last count, the firm's coffers stood $17 billion deep, offsetting a debt position of just over half that. That abundance of dry powders should continue to provide growth-by-acquisition opportunities for the firm (even after the huge Synthes deal), and keep its dividend payout big.
Investors looking for a defensive addition to their portfolio could do worse than copying hedge funds on the JNJ trade.
Procter & Gamble
But Johnson & Johnson isn't the only huge blue chip that hedge funds turned to last quarter.
Procter & Gamble
(PG) - Get Report
was another one. Like Johnson, Procter is a prototypical blue chip: the $189 billion firm owns household brands such as Tide, Charmin and Cover Girl, totaling more than two dozen individual brands that bring home more than $1 billion in annual revenues.
Hedge funds piled into P&G in the last quarter, buying up 22.4 million shares to nearly double their ownership in the firm to $3.8 billion. (P&G is also one of
.)
>>5 Big Stocks to Trade for Gains
Procter is trying to be a more cost-conscious company in 2012. Most significantly, it's doing that by working to pull $10 billion in costs out of its income statement, boosting margins and ultimately hiking the amount of free cash that's available to give to shareholders. A mature sales channel in the U.S. (with already sticky consumers) provides a backstop for revenues while exposure to emerging markets provides some pretty significant growth prospects. That combination of stability and growth is ideal for a big name like P&G, even if it's not quite as defensive as Johnson & Johnson's healthcare posturing.
While the firm isn't nearly as flush with cash on its balance sheet, P&G still generates mountains of free cash on a quarterly basis. That performance currently supports a 3.3% dividend payout for the firm's shareholders. Here again, defensive investors have a good core income holding by following hedge funds into this stock.
I aso featured P&G in "
."
Amazon.com
2012 has been a phenomenal year for
Amazon.com
(AMZN) - Get Report
shareholders. Since the first trading day of January, the $113 billion firm has climbed more than 38%, besting the S&P 500 by a pretty huge margin.
That relative strength has caught hedge funds' attention too. Funds bought $3.7 million shares of the Seattle-based firm last quarter, adding more than $1 billion to the market value of their Amazon.com holdings.
>>5 Takeover Targets to Buy Before Wall Street Finds Out
Amazon is the biggest online retailer in the world, bringing in around 7% of global e-commerce volume. That huge volume comes at a price, though, and in Amazon's case, that price is exceptionally low margins. As more and more products become commoditized, scale is the sole thing that matters for retailers -- the more costs that can be spread across a wider footprint, the more viable a firm's profitability becomes. Because Amazon already has the scale in its favor, few firms are going to be able to compete on cost.
To counter those low margins, Amazon has entered the device market, carving big inroads with its wildly Kindle devices. Much like the cell phone business, Amazon eats some of the upfront costs of the Kindle knowing that consumers will drive sales to fill their devices with content. But there are some big differences between the cellular business and online retailing, and AMZN doesn't earn the types of returns that mobile carriers can, and the breakeven isn't as quick or lucrative as many investors are pricing in.
While Amazon is the stalwart name in the online retail business, it doesn't have the same bargain valuation that the other hedge fund favorites do - for a relative strength trade, AMZN is a solid option, otherwise look to another name.
To see these stocks in action, check out the at
Hedge Funds' Favorite Stocks Q2 portfolio
on Stockpickr.


-- Written by Jonas Elmerraji in Baltimore.
RELATED LINKS:
>>5 Stocks With Big Insider Buying
>>5 Stocks Under $10 Set to Soar
>>5 Stocks to Buy to Be Like Buffett
Follow Stockpickr on
and become a fan on
Facebook.
At the time of publication, author had no positions in stocks mentioned.
Jonas Elmerraji is the editor and portfolio manager of the
Rhino Stock Report
, a free investment advisory that returned 15% in 2008. He is a contributor to numerous financial outlets, including
Forbes
and
Investopedia
, and has been featured in
Investor's Business Daily
, in
Consumer's Digest
and on
MSNBC.com
.