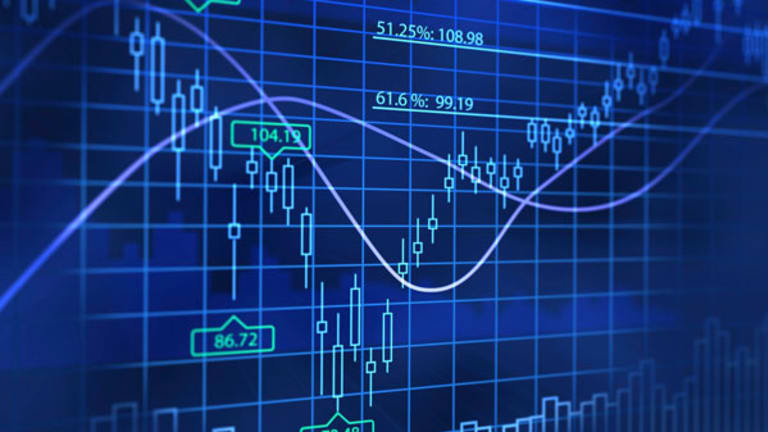 Publish date:
5 European Stocks Too Cheap to Ignore
These European blue-chips are trading at deep discounts.
These European blue-chips are trading at deep discounts.
NEW YORK (Stockpickr) -- U.S. investors have been repeatedly told that it pays to bring international exposure to your portfolio. It's good advice. Foreign investments help you capitalize on the key trends playing out elsewhere in the world and reduce the chance that your nest egg will fail to grow if the U.S. market treads water.
Yet in recent quarters, foreign exposure has been a millstone as major stock markets across the globe of been slumping badly. Investing in Europe has been especially painful. For example, the
Vanguard Europe ETF
(VGK) - Get Report
, which owns a basket of European blue chips, has underperformed the
S&P 500
by nearly 25 percentage points over the past 12 months.
>>5 Stocks Poised for Breakouts
Not only have European markets lagged our own markets, but the weakening euro has magnified the underperformance. Right about now, investors are avoiding Europe like the plague. And that's a shame. Because some of the continent's best-run companies are now verifiable bargains. They've been dragged down by a scary economy, yet their exposure to the entire globe -- not just Europe -- means they're healthier than you might suspect.
Here are
five deeply discounted European blue-chips
, all of which can be bought on U.S. exchanges. These stocks are now simply too cheap to ignore.
Daimler
We know
Daimler
(DDAIF)
as the maker of Mercedes-Benz car. So do consumers in more than 100 countries. While Mercedes is seen as a premium brand here in the U.S., it's vehicles run the gamut in other regions, spanning taxis, buses, trucks and, of course, those premium vehicles.
Daimler's global reach helped the company secure $131 billion in revenue last year. That's on par with
Ford's
(F) - Get Report
sales base and not far behind industry leader
GM's
(GM) - Get Report
$150 annual revenue base.
To be sure, the quarters ahead will be challenging. Analysts expect Daimler's sales to grow less than 5% in 2012 and 2013, and EPS will likely be stuck in the $6 -to-$7 range. Still, might investors have punished this stock too much in light of the near-term slowdown?
Daimler's market value has slumped from $80 billion a year ago to a recent $46 billion. You can only make major gains with blue-chips such as Daimler when they are temporarily deeply out of favor, which is the case right now.
Siemens
In a similar vein, Germany's
Siemens
(SI) - Get Report
has been tarred and feathered, seeing $50 billion in market value simply vanish over the past 12 months. Meanwhile, Siemen's key global rival,
GE
(GE) - Get Report
, is trading near its highest levels in more than three years. Make no mistake, these companies are equally exposed to the vagaries of the global economy and tend to prosper and slump in tandem.
That's why some investors think a paired trade with these two stocks makes sense, going long with Siemens and shorting GE. Consider that GE trades for 1.5 times trailing sales, which is roughly twice as high as Siemen's price-to-sales ratio. Looked at another way, Siemens trades for nine times projected 2013 earnings while GE's forward multiple is 11. Both companies are expected to see sales grow around 4% to 5% next year, with more robust growth anticipated by mid-decade as the global economy mends.
Siemens also shows up on a list of
8 High-Quality, Dividend-Paying European Stocks Trading Cheaply
.
Statoil
Norway has been blessed with an abundance of crude oil lying under the bed of the North Sea, and the Norwegian government has done a very good job of maximizing the resulting profits through this state-controlled oil company.
Statoil
(STO)
has parleyed its success at home into a steady global expansion, and now has interests in oil fields across the globe. That really paid off in 2011, when operating profits surged 30% to a record $35 billion.
Falling oil prices will likely keep a lid on sales and profit growth in the near-term, but as is the case with Siemens and GE noted above, Statoil is trading a discount to U.S. rival
ExxonMobil
(XOM) - Get Report
. While ExxonMobil trades for 2.55 times book value and 0.9 times trailing sales, those metrics are just 1.58 and 0.65 for Statoil, respectively.Statoil also trades for just eight times projected profits while ExxonMobil's multiple is 10.
We can't determine the future direction of oil prices, but we can note that one major industry player offers a better value than the other.
Arcelor Mittal
Arcelor Mittal
(MT) - Get Report
, the world's largest steel maker, has seen its stock price fall by more than half over the past year -- and more than 85% since 2007. Investors are clearly concerned that a weak global economy will crimp steel demand, turning profits into losses.
Yet analysts think such a dire outlook is unwarranted for this Luxembourg-based firm. Thanks to a series of plant closures, Arcelor Mittal is operating in a very lean fashion right now, which should help the company to remain profitable, even as steel pricing and demand languish. The company is expected to earn around $1.50 a share this year, and with modest improvements in the global economy projected for 2013, should see EPS move north of $2.50. That means shares trade for less than six times forward earnings.
Wondering how this company will do when the global economy is again fully healthy? Arcelor Mittal earned an average of $7 a share from 2003 through 2008, which really brings the $15 stock price into sharp contrast.
ABB
Swiss-based
ABB
(ABB) - Get Report
focuses on large infrastructure projects such as power plants, transit systems and utility networks. These projects take a number of years to complete, and so the company is always working through a considerable backlog that helps to smooth out the annual results. Consider that ABB has generated at least $1 billion in free cash flow in each of the past six years. Still, more than $20 billion in market value has been wiped out over the past 52 weeks.
Despite the severe current economic pressures, ABB still has an ample amount of backlog to work through which explains why analysts expect sales to rise around 7% in 2012 and again in 2013, to around $44 billion. EPS should rise at a commensurate rate, hitting a projected $1.70 in 2013. That would be a company record, and likely sets the stage for continued growth in the dividend, which has already risen from 48 cents a share in 2009 to a recent 70 cents.
To see these stocks in action, visit the
5 Deeply Discounted European Blue-Chips
portfolio.
RELATED LINKS:
>>5 Stocks Set to Soar on Bullish Earnings
>>5 Rocket Stocks to Buy After Friday's Bounce
>>5 Bargain Stocks With High Free Cash Flow Yields
Follow Stockpickr on
and become a fan on
Facebook.
Stockpickr is a wholly owned subsidiary of TheStreet.com.
At the time of publication, author had no positions in stocks mentioned.