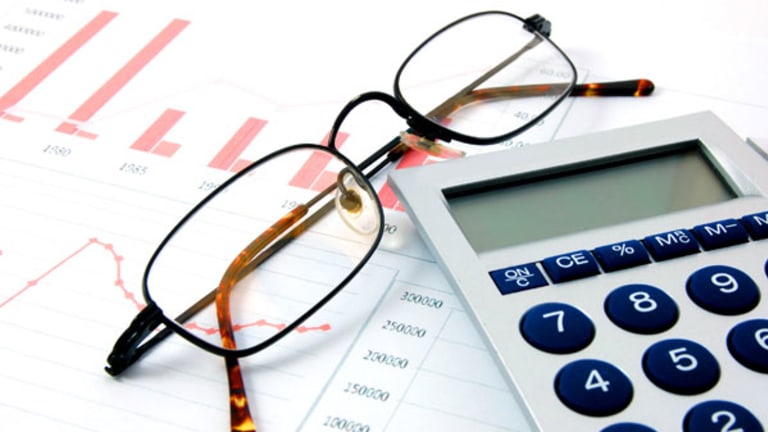 NEW YORK (Stockpickr) -- As is the case with many emerging markets, Brazil has surged ahead in the early part of 2012. But you haven't missed the boat. The Bovespa, Brazil's main stock market index, remains roughly 15% below levels seen in the summer of 2008, even as Brazil's economy is even larger than it was back then.
This is an economy poised for continued strong growth.
According to the IMF, the Brazilian economy should grow 3% in 2012 and 4% in 2012. With the exception of China and India, that's the fastest projected growth rate of any of the world's top 15 economies. (Brazil is No. 7, just ahead of the U.K. and just behind Russia).
>>5 Cash-Rich Stocks to Buy in 2012
More important, 3% to 4% GDP growth is a perfect backdrop for economic stability, as inflationary pressures remain in check. The fact that Brazil's key trading partners, such as Argentina, Chile and Colombia, are likely to grow at a slightly faster pace should help Brazil to boost exports at a strong clip.
Most U.S. investors focused on Brazil rarely stray beyond oil giant
Petrobras
(PBR) - Get Petroleo Brasileiro SA Sponsored ADR Report
, mining titan
Vale
(VALE) - Get Vale S.A. Sponsored ADR Report
, airplane maker
Embraer
(ERJ) - Get Embraer S.A. Sponsored ADR Report
or the country's most popular ETF, the
iShares MSCI Brazil Index Fund
(EWZ) - Get iShares MSCI Brazil ETF Report
. Few realize that a wider range of Brazilian stocks also trade here in the U.S.
Here are
six stocks that could deliver solid long-term gains
as the Brazilian economy grows ever larger.
Banco Itau
Banco Itau
(ITUB) - Get Itau Unibanco Holding S.A. Sponsored ADR Pfd Report
is one of Brazil's largest banks (along with
Banco Bradesco
(BBD) - Get Banco Bradesco S.A. Sponsored ADR Pfd Report
) and is a major player in both consumer and corporate banking. The bank garners solid returns in all economic climates. Return on equity fell to around 20% in 2008 and again in 2010 but has otherwise been in the 30%-to-40% range over the last decade.
An expanding economy translates into rising profits: Analysts at Raymond James sees EPS (per American depositary receipt, or ADR) rising 15% to $2.38 by 2013 and up to $2.71 by 2014. They think shares have more than 20% upside to their $26 price target.
Banco Itau also shows up on a recent list of
10 Latin American Stocks Soaring Up to 30% in 2012
.
CFPL Energia
Millions of Brazilians have moved out of subsistence living and into the working class in recent years, and their rising disposable income has enabled them to buy a range of goods that run on electricity. That helps explain why utility
CFPL Energia
(CPL) - Get CPFL Energia S.A. Sponsored ADR Report
has been able to boost revenue at a roughly 10% annual average pace over the last five years.
To handle increased demand for power, CFPL sharply boosted spending on its grid, investing a cumulative $3 billion over the last two years. That should set the stage for string free cash flow in coming years.
In late February, CFPL also boosted its exposure to clean energy by acquiring wind power producer BVP. That firm has long-term supply agreements and is not subject to the harsh industry conditions that clean energy providers are seeing here in the U.S.
By virtually every measure, this Brazilian unity is undervalued in relation to most U.S. utilities. Look at the numbers comparing CFPL with
Duke Energy
(DUK), one of our nation's largest publicly-traded utilities. Not only is CFPL the better bargain, but it generates significantly stronger operating margins and has a much higher return on equity as well.
CFPL was also highlighted recently in "
5 Contrarian Blue-Chip Stocks That Could Pop in 2012
."
Compania Siderugica Nacional
Compania Siderugica Nacional
(SID) - Get Companhia Siderurgica Nacional Sponsored ADR Report
, Brazil's largest steel maker, has been growing in tandem with a booming construction market.
Sales rose from $3.6 billion in 2005 to around $9.5 billion in 2011. The company is vertically integrated as it mines its own iron ore that goes into steel production. That's helped this company keep operating margins above 30% for six straight years, a rare feat among global steel makers. Robust profits have been used to support a hefty dividend that currently yields 6.3%.
Steel, of course, is a global business: SID has operations in Europe as well, and the company must navigate the peaks and valleys of global steel prices. Still, much of Latin America in undergoing a massive construction boom, and this steel-maker stands to benefit more than such firms as
U.S. Steel
(X) - Get United States Steel Corporation Report
and
Arcelor Mittal
(MT) - Get ArcelorMittal SA ADR Report
.
SID also shows up on a list of
10 Latin American Stocks Soaring Up to 30% in 2012
.
BRF-Brasil Foods
Imagine poultry processor
Tyson Foods
(TSN) - Get Tyson Foods, Inc. Class A Report
, prepared foods conglomerate
Kraft Foods
( KFT) and dairy producer
Dean Foods
(DF) - Get Dean Foods Company Report
all rolled into one. That's what you'd get in
BRF-Brasil Foods
(BRFS) - Get BRF SA Sponsored ADR Report
, a $16 billion (in sales) company that provides a wide range of groceries to Brazil and export markets.
Japan is the country's biggest export market, and BRF-Brasil also has a major presence in the Middle East. These two markets account for half of its foreign sales.
The domestic side of the business should also hold great appeal. For example, the Brazilian minimum wage was hiked by 14% in early 2012, which expands the funds available to buy groceries. Rising incomes elsewhere in South America should also help boost sales.
BRF-Brasil shows up on a list of
.
Gafisa
Brazilian homebuilder
Gafisa
(GFA) - Get Gafisa S.A. Sponsored ADR Report
is now suffering from what U.S. homebuilders saw a few years ago. Demand for housing was very hot until a few quarters ago, when rising interest rates made it much tougher for people to secure new mortgages. Gafisa's stock, which traded in the mid-teens in 2010, has been in freefall and now trades below $6. The company began construction on 60% fewer homes in the fourth quarter of 201 than it did in 2010. (And 20% fewer on a full-year basis).
But the tide may turn in coming quarters. The Brazilian central bank has now cut interest rates in four straight meetings, and has signaled intentions to bring rates down further in coming quarters. Rates peaked at 12.5% last summer and could end up in the high single digits by the end of the year. (Brazil's fears of inflation will always keep this number high: it only got as low as 8.75% in 2009 at the depth of the economic crisis).
Don't expect a quick pick-up in Gafisa's business, but analysts spot an upturn beginning in 2013, when sales and profits should gain grow at a double-digit pace. That's a trend that can be sustained for an extended period in light of the powerful tailwind in place for the Brazilian economy. Shares trade for about six times projected 2013 profits, a clear bargain for those focused on the long-term.
To see these stocks in action, check out the
on Stockpickr.
RELATED LINKS:
>>5 Breakout Trades You Need to See
>>7 Hot Stocks on Traders' Radars
>>5 Rocket Stocks Set to Rally in March
Follow Stockpickr on
and become a fan on
Facebook.
Stockpickr is a wholly owned subsidiary of TheStreet.com.
At the time of publication, author had no positions in stocks mentioned.