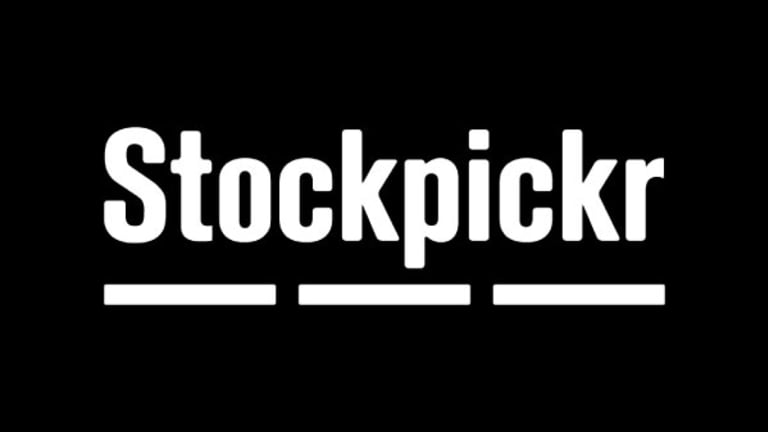 Publish date:
5 Blue-Chip Stocks Ready for Buyers
These big stocks are much better values today than they were a dozen years ago.
These big stocks are much better values today than they were a dozen years ago.
NEW YORK (Stockpickr) -- With the benefit of hindsight, it's pretty clear that many stocks were overvalued at the height of the dot-com boom. Indeed, some tech stocks quickly shot past the $100 and then the $200 level in just a few quarters and after a subsequent plunge, have never been anywhere near there since.
Even outside of tech, a wide range of stocks soared quite high back then.
GE
(GE), for example, soared from $10 in 1995 to $60 in 2000 and now trades at just one-third of that peak.
Yet even as many stocks trade for lower prices now, the underlying businesses are often more robust than ever.
>>5 Stocks Under $10 Set to Soar
Here are
(only one of them in high-tech) that are now vastly more profitable than they were a dozen years ago. Just as important, these S&P 500 members continue to dominate their industries, sport low P/E multiples, and should be among the leading gainers when a rebounding economy takes the market to fresh heights.
(Please note that we are using 2003/2004 sales and profits as a baseline as that is as far back as our historical data extend.)  
Cisco Systems
Fiscal (July) 2004 Sales: $22 billion
Fiscal 2012 Sales: $46 billion
Fiscal (July) 2004 EPS: 70 cents
Fiscal 2012 EPS: $1.46
>>5 Stocks Pointing to the Right Place at the Right Time
It's not clear that telecom equipment giant
Cisco
(CSCO) - Get Report
ever deserved to be valued at $70 a share, as was the case in early 2000, but the current $19 target seems equally unjustifiable when you consider how much larger Cisco's customer base is these days. What was once a U.S.-focused firm now has a strong presence is dozens of countries.
Yet it's the company's balance sheet that should tell you just how cheap this stock is. Cisco sports a market value of $102 billion, but it has $32 billion in net cash. That yields an enterprise value of around $70 million. When you consider that Cisco has generated at least $8 billion in free cash flow in each of the past six years, you begin to realize that this stock is treated as if it's a utility like
AT&T
(T) - Get Report
.
Yet Cisco is a leading-edge technology play, with 60% gross margins, 20% operating margins and return on equity that typically exceeds 15%. Cisco's stock may be broken, but the company is far healthier than you might suspect.
Ford
2003 Sales: $166 billion
2012 Sales: $136 billion
2003 EPS: 35 cents
2011 EPS: $1.51
>>5 Huge Stocks Ready to Slingshot Higher
Shares of automaker
Ford
(F) - Get Report
have tumbled from a peak of $35 in 1999 to a recent $9. To be sure, auto industry sales have yet to truly recover from the recent deep recession. That helps explain why Ford's revenue base is now lower than it was back in 2003 (though a moribund Europe doesn't help).
Still, even if the sales base has yet to recover, Ford is remarkably more profitable these days. Per-share profits handily exceed $1 these days and could move well north of $2 once the ongoing losses in Ford's European operations start to abate.
When both the U.S. and Europe's economies are healthy -- perhaps several years from now -- analysts think Ford's EPS power could hit $3. Not bad for a $9 stock.
Interpublic
2003 Sales: $6.1 billion
2012 Sales: $7 billion
2003 EPS -$1.66
2011 EPS: 99 cents
Interpublic
(IPG) - Get Report
, the nation's second-largest ad agency, has felt the effects of an anemic advertising market as a number of publishers and other media firms shrink in size. Even with those top-line pressures, the company has managed to turn around its bottom line in remarkable fashion. Back in 2003, this company lost $640 million (and wouldn't go on to turn a profit until 2007).
Yet a tight focus on costs has helped Interpublic to boost operating profit margins for seven straight years, to a recent 9.8%. That helped net income reach a record $520 million in 2011. Meanwhile, shares, which managed to surpass $50 in 1999 and were still above $30 by 2002, now trade for around $11.
The current forward P/E multiple of around 11 is quite reasonable when you consider this company's strong industry positioning and leverage to an eventual rebound in the economy and ad spending.
Southwest Air
2003 Sales: $5.9 billion
2012 Sales: $15.7 billion
2003 EPS: 54 cents
2011 EPS: 43 cents
Southwest Air
(LUV) - Get Report
was a mere upstart when the dot-com boom was in full swing. These days, its route network -- and sales base -- are far more expansive, but profits have recently lagged. Earnings per share in 2011 were actually about 20% lower in 2011 than they were back in 2003, in large part because jet fuel prices are now so much higher.
Yet analysts spy a profit rebound, anticipating EPS to rise to 75 cents this year and around $1 in 2013. Stable fuel prices and fuller planes get the credit for the profit pick-up.
Shares, which routinely traded hands in the $15 to $20 in the first half of the last decade, are now under $9, implying a quite low forward multiple.
Walgreen
2003 Sales: $32.5 billion
2012 Sales: $72.2 billion
2003 EPS $1.13
2011 EPS: $2.64
You've likely noticed that there are a lot more drugstores in your neighborhood than there were a decade or two ago. For many consumers, short trips to the grocery store have been replaced by trips to the druggists, which now stock many items a grocer would anyway.
Walgreen
(WAG)
, which operates 7,900 drugstores across the U.S, has been a clear beneficiary of the trend. Sales, operating cash flow and net profits have all risen in lockstep over the years, hitting record levels in 2011. Yet shares, trading at a recent $35, are actually the peaks seen a decade ago. That's because investors fret that growth will invariably slow as the drugstore sector get saturated.
However, Walgreen still has a few arrows left in its quiver: The company should continue to benefit from the ongoing migration towards generic drugs (which carry higher profit margins for drugstores). And this is an industry that continues to consolidate: management aims to keep profits growing through the pursuit of accretive acquisitions.
Shares, which traded for 35 times trailing earnings back in 2003 now trade for a much more reasonable 13 times trailing earnings.
RELATED LINKS:
>>5 Stocks With Big Insider Buying
>>5 Stocks Carl Icahn Is Buying
Follow Stockpickr on
and become a fan on
Facebook.
Stockpickr is a wholly owned subsidiary of TheStreet.com.