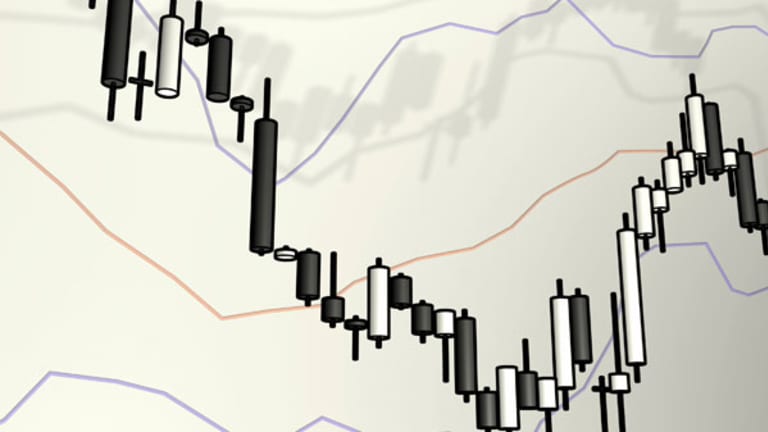 5 Black Friday Short-Squeeze Stocks
These heavily shorted stocks could get squeezed higher after Black Friday 2010.
BALTIMORE (Stockpickr) -- As Thanksgiving approaches, millions of American households are gearing up for their favorite holiday traditions. I've been thinking about holiday traditions of a different sort: this year's look at a set of short-squeeze opportunities for Black Friday.Black Friday is the single most important day of the year for retailers -- and it's similarly important for millions of consumers who fight off their tryptophan buzz to wake up before the crack of dawn and shop until they drop.
>>Also:
For financially sound retailers, Black Friday is an opportunity to boost their bottom lines and solidify their performance for the year. For others, it's a turning point that helps Wall Street realize that the smart money should be getting behind shares.
We're interested in the latter.
Why, you ask? In the last year, our portfolio of five heavily-shorted Black Friday stocks returned an average gain of 35.71%, vs. 8.33% gains from the
S&P 500
. That's a colossal difference -- and it's one that we'll attempt to replicate in 2010 with 5 new
Black Friday Short-Squeeze Opportunities
.
>>Also:
10 Best Black Friday Tech Deals
First, a little background. For the uninitiated, a short squeeze is the buying frenzy that ensues when a heavily shorted stock starts to look attractive again to investors. As more and more of the short investors buy shares to cover their positions, share prices skyrocket. Almost anything can trigger a short squeeze, including trumping earnings expectations, winning a lawsuit, unveiling a new product and even announcing a management change.
One of the best indicators of just how high a short-squeezed stock could go is the short-interest ratio, which divides shares short by average daily trading volume in order to get a ballpark estimate of the number of days it would take for short-sellers to cover their positions. The higher the short ratio, the higher the potential profits when the shorts get squeezed.
>>Also:
3 Sin Stock Short-Squeeze Opportunities
Here's a look at this year's Black Friday plays.
First up this year is a recycled play from last year's list:
Sears Holdings Corporation
(SHLD)
.
Although economic headwinds kept Sears from performing in kind with the rest of last year's group, this stock is in a considerably better financial position in 2010 and has the legs needed to catalyze a move higher as we approach the new year.
Despite that, the stock's short interest ratio sits at 17.5 -- a number that suggests it would take a week longer than last year for shorts to cover their positions. That's an attractive squeeze setup given this stock's fundamental improvements.
>>Also:
The lynchpin of Sears' offerings is its portfolio of some of the most well-respected brands out there. Names such as Craftsman, Kenmore, Die Hard -- and now Lands' End -- are all controlled by the retail giant, an enormous advantage over competitors' often dubious private-label offerings.
Sears is attempting to capitalize off of its brand equity by offering some of those products at retail locations that it doesn't own, a move that'll expand these products' reach, at the cost of margins. Ultimately, that move is a smart one. As Sears fights to get consumers into brick-and-mortar locations (such as the firm's beleaguered Kmart chain), new sales channels will at least offer top-line growth for shareholders.
>>Also:
One of Sears' largest institutional shareholders continues to be
(FAIRX), a mutual fund that holds Morningstar's coveted five-star rating. In addition to Sears, Fairholme's holdings include
American International Group
(AIG)
and
Morgan Stanley
(MS)
.
>>Who Else Owns Sears?:
Next up is
Dick's Sporting Goods
(DKS)
.
Dick's has enjoyed stellar performance in 2010, resulting in a nearly 39% gain in the stock's shares since the beginning of the year. The company is the de facto ruler of the sporting goods business, with 425 Dick's stores, as well as 90 Golf Galaxy stores under its belt.
That prowess hasn't kept short-sellers from piling up against this stock; the firm's short interest ratio currently sits at 11.7, suggesting that it would take more than two weeks for shorts to cover their positions under current volume levels.
>>Also:
Top-Rated Specialty Retail Stocks
Dick's targets the upper end of the product spectrum, focusing on higher-margin products that have boosted the bottom line substantially in the last several years. Even though that market focus on premium offerings scared away some investors in the midst of the "Great Recession," now that several quarters have played out, it's clear that many analysts' anxieties were overblown.
Dick's made smart decisions amid the added liquidity of 2009, paying down convertible debt with cash flows, a move that not only lowers liabilities, but also increases shareholder value by hiking EPS on a diluted basis. If this company can continue to perform at a high level, share price should continue to climb in kind.
>>Also:
That's the hope of the
(BPTRX), which weighs in as one of the biggest institutional shareholders in Dick's Sporting Goods. Other Baron Retail holdings include
Fastenal
(FAST)
and
Discovery Communication
(DISCA)
.
>>Who Else Owns Dick's?:
Footwear retailer
DSW
(DSW)
is already benefiting from some pre-Black Friday sentiment.
DSW reported earnings this morning, beating earnings expectations with profits of 79 cents, and raising guidance for fiscal 2010. That move could be the first step toward a short squeeze as the company enters the final quarter of the year with a short ratio of 10.9.
>>Also:
11 Stocks to Cheer Your Holiday
As a dedicated footwear store, DSW boasts a product assortment that few competitors can offer at traditional locations where shoes share floorspace with other apparel. Each store offers 2,000 different SKUs and 400 brands, making this store a one-stop shop for shoe-shoppers. Although same-store sales took a hit last year as consumers tightened their purse strings, sales have crept back up to even in 2010, buoying share prices' 54% rally this year.
But to mutual funds such as
(ACRNX), there's more upside still in this stock. Acorn owns a position in DSW, as well as stakes in
Expedia
(EXPE)
and
Crown Castle International
(CCI)
.
>>Also:
Cramer's Christmas-Isn't-Canceled Retail Stocks
For the rest of this week's short-squeeze opportunities, including
hhgregg
(HGG)
and
Bon-Ton Stores
undefined
, check out the at
Black Friday 2010 Stock Short-Squeeze portfolio
at Stockpickr.
And to find short-squeeze plays of your own, be sure to check out the
community for insights and investment ideas.
-- Written by Jonas Elmerraji in Baltimore.
RELATED LINKS:
>>Stocks With Key Insider Buying, Selling
>>4 Stocks Setting Up to Break Out
>>3 Stocks With Rising Analyst Expectations
Follow Stockpickr on
and become a fan on
Facebook.
At the time of publication, author had no positions in stocks mentioned.
Jonas Elmerraji is the editor and portfolio manager of the Rhino Stock Report, a free investment advisory that returned 15% in 2008. He is a contributor to numerous financial outlets, including Forbes and Investopedia, and has been featured in Investor's Business Daily, in Consumer's Digest and on MSNBC.com.