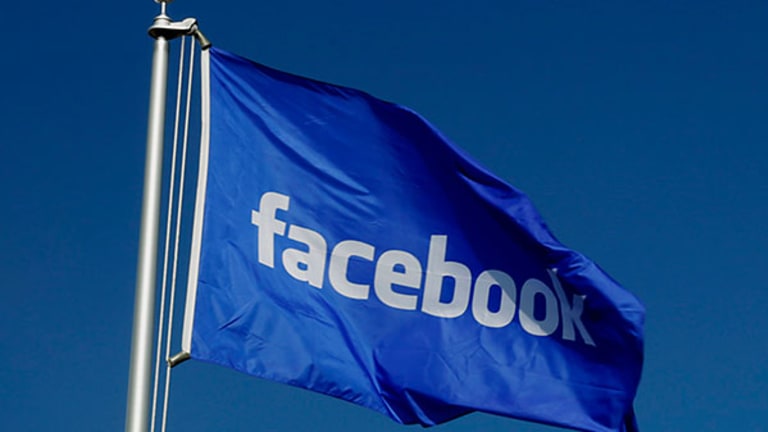 5 Big Stocks to Trade for Gains: Facebook, LinkedIn and More
Here's an in-depth look at five big stocks that are telling important technical stories.
BALTIMORE (Stockpickr) -- "An interest rate hike? Oh, yeah, we're still doing that."
That's basically what investors can take away from the Federal Reserve's statement yesterday. The Fed announced that it was still on track to raise interest rates in 2015, hedging its comments with the promise to stay "patient." In short, Janet Yellen & Co. are throwing out their old playbook, ignoring plunging inflation rates as oil prices plummet.
From 2008 to today, the Fed's biggest battle was against deflation. With forward inflation rates the lowest they've been since the financial crisis, I guess that stuff doesn't matter anymore. Go figure. While the broad market corrected pretty abruptly on yesterday's Fed announcement, the good news is that some stocks still look buyable here. In fact, we're seeing breakout price action in a select group of Wall Street's biggest names.
Today, we'll take a closer technical look at five of them.
First, a little on the technical toolbox we're using here. Technicals are a study of the market itself. Since the market is ultimately the only mechanism that determines a stock's price, technical analysis is a valuable tool even in the roughest of trading conditions. Technical charts are used every day by proprietary trading floors, Wall Street's biggest financial firms, and individual investors to get an edge on the market. And research shows that skilled technical traders can bank gains as much as 90% of the time.
Every week, I take an in-depth look at big names that are telling important technical stories. Here's this week's look at five big stocks to trade this week.
News Corp.
Up first is $9 billion media stock News Corp. (NWSA) . The last few months haven't been a particularly attractive time to own shares of News Corp. -- shares are down more than 16% in the trailing 6 months, vs. a slight gain in the S&P 500 over that stretch. But the good news is that NWSA looks ready for a reversal of fortunes. Here's how to trade it.
News Corp. is currently forming an ascending triangle pattern, a bullish price setup that's formed by horizontal resistance above shares at $15.75 and uptrending support to the downside. Basically, as NWSA bounces in between those two technically significant price levels, it's been getting squeezed closer to a breakout above its $15.75 price ceiling. When that happens, we've finally got a buy signal in News Corp.
Momentum, measured by 14-day RSI at the top of the chart, adds some extra confirmation to the move. Our momentum gauge has been in an uptrend since October, confirming the basing action in News Corp.'s price.
Still, it's not a high-probability trade until shares can catch a bid above $15.75 resistance.
LinkedIn
We're seeing a similar setup in shares of social networking stock LinkedIn (LNKD) -- the only difference is that the setup in LNKD is more "textbook" than the basing in News Corp. Like NWSA, LinkedIn is currently forming an ascending triangle pattern, in this case with resistance up at $240. That's the breakout level that traders should be watching here.
Why all of that significance at that $240 level? It all comes down to buyers and sellers. Price patterns such as the ascending triangle are a good quick way to identify what's going on in the price action, but they're not the actual reason a stock is tradable. Instead, the "why" comes down to basic supply and demand for LinkedIn's stock.
The $240 resistance level is a price where there has been an excess of supply of shares; in other words, it's a spot where sellers have previously been more eager to step in and take gains than buyers have been to buy. That's what makes a breakout above $240 so significant -- the move means that buyers are finally strong enough to absorb all of the excess supply above that price level.
It's all about being reactionary here. Wait for the breakout, then buy.
Facebook
Facebook (FB) is another huge social media stock that's looking bullish this week. The good news is that you don't need to be an expert technical trader to figure out what's going on with the chart here. Facebook has been a "buy-the-dips stock" for the last six months now, so as shares come off another dip in late January, it makes sense to buy this bounce.
More specifically, Facebook has been making its way higher in a well-defined uptrending channel, a price pattern that's formed by a pair of parallel trend lines that identify the high-probability range for shares of FB to stay stuck within. So far, every test of trend line support since the second half of October has been a low-risk, high-reward opportunity to be a buyer. And we're bouncing off of support for a third time now.
Relative strength is the side-indicator that adds confidence to the Facebook trade. This stock's relative strength line has been moving higher in its own uptrend for more than a year now, an indication that FB is outperforming the rest of the market in good times and bad ones. As long as that new relative strength uptrend remains intact, shares of this big stock should keep outperforming.
International Paper
Speaking of outperformance, let's take a look at International Paper (IP) . IP has been stomping the rest of the market since this past fall, rallying more than 17% from its October lows to today. And while shares have slowed their pace more recently, moving more or less sideways since December, it's actually that sideways price action that makes IP look tradable now. In other words, IP looks ready to kick off on a second leg of its rally in February.
International Paper is currently forming a rounding bottom pattern, a bullish price setup that indicates a gradual shift in control from sellers to buyers. The rounding bottom looks just like it sounds. In IP's case, it's formed by a horizontal resistance level above shares at $55 and a parabolic support line that rounds out the bottom in shares. The breakout above $55 resistance is our signal that it's time to go long IP again.
Risk management is a key part of the equation when trading IP (or any of the other stocks on this list). When the $55 breakout happens, it makes sense to park a protective stop on the other side of the 50-day moving average. If shares slump below that line, the pattern is broken, and you don't want to own IP anymore.
BorgWarner
Last up is $12 billion auto parts supplier BorgWarner (BWA) . While BWA has been slumping in recent months, it looks like long-suffering shareholders are finally in for a reprieve. That's because a double-bottom pattern indicates a potential reversal in BWA.
The double-bottom is another price pattern that looks just like it sounds: It's formed by a pair of price lows that bottom out at approximately the same level. Those two lows are separated by a peak at $59, which is our breakout level in BWA. A breakout above that $59 price ceiling is our signal that it's time to join the buyers.
Momentum is a particularly important side-indicator for reversal patterns like the double-bottom. For BWA, our momentum gauge was making higher lows at the same time this stock's price made its second bottom. That's a bullish divergence that indicates buying pressure is quietly building in this stock.
Again, it's critical to wait for $59 to actually get taken out by buyers before putting money on this trade.
-- Written by Jonas Elmerraji in Baltimore.
Follow Stockpickr on Twitter and become a fan on Facebook.
At the time of publication, author had no positions in the stocks mentioned. Jonas Elmerraji, CMT, is a senior market analyst at Agora Financial in Baltimore and a contributor to TheStreet. Before that, he managed a portfolio of stocks for an investment advisory that returned 15% in 2008. He has been featured in Forbes , Investor's Business Daily, and on CNBC.com. Jonas holds a degree in financial economics from UMBC and the Chartered Market Technician designation. Follow Jonas on Twitter @JonasElmerraji