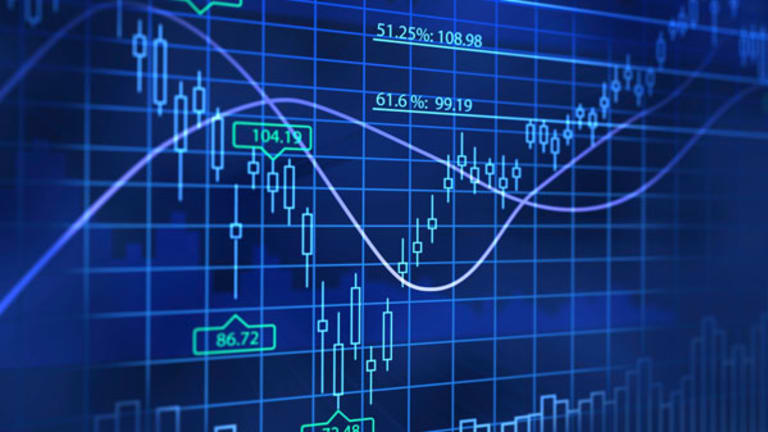 401(k): Don't Ignore the Fees
New rules will make 401(k) charges more transparent, but it won't limit them.
New rules will make 401(k) charges more transparent, but it won't limit them.
The following commentary is from an investment professional with Clear Harbor Asset Management who is a participant in TheStreet's expert contributor program.
NEW YORK (
) -- Interested in learning more about the fees that are coming out of your 401(k) retirement savings account?
The good news is that the Department of Labor is imposing new rules soon requiring Wall Street firms to provide more transparency about the fees they charge employers and their workers on 401(k) accounts.
Follow
TheStreet
on
and become a fan on
The bad news, however, is that it's 2012, and our elected officials are just getting around to requiring some basic transparency on the fees that Wall Street charges employers and workers on 401(k) retirement accounts.
Note this is not about limiting what a 401(k) provider can charge, or any such thing. This is simply about
disclosing
what a 401(k) provider is charging to its paying customers. It's a little strange that the stewards of retirement accounts for more than 50 million Americans need to have rules imposed on them in order to disclose the full extent of the fees they're charging clients, but apparently that's the world we live in.
Investment professionals need to be compensated for the services they render through fees, but they should be clear and transparent with their customers about those fees. For their part, investors should be wary of a manager that isn't forthright about fees, and they owe it to themselves to always make an effort to stay informed on how much they're paying relative to other options. Fees can have a substantial effect on returns over time.
Fingers in the Pie
There's little doubt that the rise of 401(k) accounts has been a bonanza for the financial industry. The Internal Revenue Service first began allowing workers to contribute their own money to the accounts on a tax-deferred basis in the early 1980's. By 1990, 401(k) plans had about $900 billion in assets, and by 2011, that figure had reached $4.3 trillion.
During that period, the proliferation of 401(k) accounts dramatically increased the amount of stock market risk that was being shouldered by the average U.S. household. Meanwhile, a series of speculative bubbles culminated in the global financial crisis and the notorious government bailouts for major financial institutions like
AIG
(AIG) - Get Report
,
Bank of America
(BAC) - Get Report
and
Citigroup
(C) - Get Report
, leaving major stock indices with their worst long-term performance in modern memory.
Throughout this period, it is now well known that investors in 401(k) plans were being clipped with a host of fees from both 401(k) providers and the investment firms that supplied the mutual funds and other financial products that made up the plans. These included marketing fees, legal fees, trustee fees, transactional fees, stewardship fees, finder's fees and so on. Sometimes, these fees were disclosed in indecipherable ways in the fine print, and in many cases, they simply were not disclosed at all.
George Miller, a U.S. representative from California who chaired the Education and Labor Committee, told
60 Minutes
in an investigation into 401(k)s that in some cases, fees had eaten up half the income generated in individual 401(k) accounts.
Savings Shrunk
Now, due to the poor performance of 401(k) investments and a general lack of savings on the part of beneficiaries, retirement prospects for U.S. workers look bleak. A year ago, the median household headed by a person aged 60 to 62 with a 401(k) account had less than one-quarter of what is needed in that account to maintain its standard of living in retirement, according to data compiled by the Federal Reserve and analyzed by the Center for Retirement Research at Boston College for
The Wall Street Journal
.
Despite this calamity, the financial industry has, by many accounts, fought the new disclosure rules tooth and nail, and it remains to be seen how effective they will be in providing real transparency when they're finally instituted. Meanwhile, given the gloomy outlook for the fiscal condition of the U.S. and the retirement prospects for the country's labor force, I doubt that even effective regulation can reverse the failures of the 401(k).
Nonetheless, the new rules sound like an improvement over the status quo. On July 1, 401(k) plan providers will be required by law to disclose more information about fees and potential conflicts-of-interest to plan fiduciaries, or employers. By the end of the year, new disclosures will be required for 401(k) plan beneficiaries -- the workers who are investing their savings.
The Wall Street Journal
reported recently that employers are responding to the prospect of new disclosures by doing more due diligence on researching their plan options, and firms like
Fidelity Investments
,
ING U.S.
,
Manulife Financial Corp.'s John Hancock
unit and
BlackRock
(BLK) - Get Report
have prepared by rolling out low-cost index mutual funds alongside their higher-fee actively managed funds.
At the time of publication the author and/or his firm held positions in shares of AIG, BAC and C. Positions may change at any time.
This contributor reads:
On Twitter, this contributor follows:
Daniel Alpert of Westwood Capital
Joshua Rosner, managing director of Graham Fisher & Co.