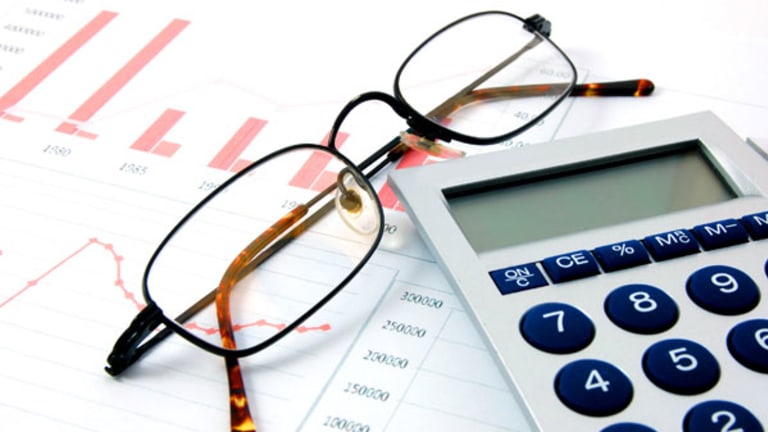 Publish date:
4 Turnaround Stocks With Major Upside
These once-great companies lost their way, but new management is bringing fresh ideas and a greater focus on profit metrics, which should yield rising stock prices.
These once-great companies lost their way, but new management is bringing fresh ideas and a greater focus on profit metrics, which should yield rising stock prices.
NEW YORK (Stockpickr) -- Although most investors gravitate toward companies that are in peak form, there are also potentially big profits to be made in companies that have stumbled badly.
The key is to focus on companies that have all the ingredients in place for a turnaround. These factors include a fresh management team, an intact customer base and the financial resources to fix the broken parts of a company's operation.
>>5 Stocks Poised for Breakouts
Here are
four companies that have all the ingredients for a solid turnaround
.
Avon Products
CEO Sheri McCoy took the reins of this global consumer products giant one year ago, and though she needed several quarters to formulate a game plan,
Avon
(AVP) - Get Report
is now making major strides toward a turnaround. In December, 2012, she announced a massive restructuring that would cut costs in many of the company's underperforming markets. Her new rule of thumb: Any country that is losing money for Avon is not a country that the company should be in.
To conserve cash, Avon also sharply reduced its dividend, identified $100 million in targeted working capital reductions, and is working with lenders to restructure the company's debt.
>>5 Consumer Stocks Ready to Push Higher
Now McCoy is tasked with rebuilding Avon's operating profit margins, which have fallen by half since 2010, and are now half of the industry norm. Part of the plan involves generating higher revenue per each employee, which is a current focus of the company's marketing and sales executives.
In January, Avon announced further expense reductions, including the closure of a pair of distribution facilities. The company also brought in David Powell, a former
Johnson & Johnson
(JNJ) - Get Report
executive, to help oversee a radical overhaul of Avon's global supply chain, and Merrill Lynch's analysts add that he "will be responsible for Avon's business transformation efforts, including Process Excellence, the Global Project Management Office for cost savings, and the Service Model Transformation project."
Merrill's analysts think the worst has passed, with 2012 per-share profits of 85 cents marking a low point for this era, and they see EPS moving back towards the $1.50 mark by 2015. Shares, which had fallen from $40 in 2008 to just $14 this past fall, have already moved up to $20, but as the turnaround unfolds, ample upside lays ahead.
Citigroup
By the time
Citigroup's
(C) - Get Report
board of directors replaced CEO Vikram Pandit in October, 2012, shares had already risen from $25 earlier that summer to a price of $35. Still, even after that rebound, shares traded well below book value of around $50, a sure sign that many investors were still troubled by Citigroup's performance.
A big part of the problem resided in the company's bloated overhead, so the board promoted Michael Corbat to CEO. Corbat had a longstanding track record at the bank and was known for a tight focus on costs and profit margins.
>>5 Must-See Charts to Trade in April
Fast forward to March 2013, when Corbat delivered his first major presentation to Wall Street analysts, and many came away impressed. Indeed, shares have already begun to strengthen further under Corbat's watch.
The new CEO discussed room for improvement in Citigroup's various banking and lending divisions, establishing clear yet achievable targets to be met by 2015. The key takeaway: Though revenue growth will likely be modest, efficiency improvements will mean that EPS is positioned to rise from under $3 a share in 2012 to around $5.50 by 2015. If Corbat can meet those targets, then shares are likely to move back up to book value, or even higher, in coming years.
Sandridge Energy
For much of the past half decade, CEO Tom Ward has been accused of treating this oil and gas driller as his own personal sandbox, cutting himself in on some lucrative side deals that would have otherwise benefited the comapny. Frustrated shareholders grew irate, and a pair of activist hedge funds eventually succeeded in wrestling control of
Sandridge
(SD) - Get Report
away from Ward this past month.
>>5 Hated Earnings Stocks That Deserve Your Love
They're moving quickly to help stabilize operations, as a new COO was recently hired. The new COO's first order of business: to look into Ward's self-dealings to see if any assets or profits need to be returned to the company. His second order of business: to take a closer look at capital spending plans before they exhaust all of the company's resources.
Sandridge owns vast swaths of shale acreage and could eventually produce prodigious cash flow if natural gas prices are able to sustain their recent rebound. The activist shareholders believed that Ward was being too aggressive with regard to drilling plans when gas prices were low, and they may look to pursue selected asset sales to help shore up Sandridge's cash balances. That way, the company can maximize cash flow over the coming years. When it is time to step on the gas in terms of production.
This stock has fallen from $60 in early 2008 to a recent $5, and time will tell of the new management team's more sober approach to capital spending and cash flow will win back the hearts of investors.
GM
Perhaps the most far-reaching turnaround effort is this well-known auto maker, who even after several years removed from bankruptcy, still isn't in peak form. To be sure,
GM's
(GM) - Get Report
European operations are a mess (as is the case with any European auto maker not based in Germany), and management is working quickly to stop the bleeding and shore up the flagging Opel brand.
Despite that challenge, GM is making considerable progress elsewhere, with a strong presence in China, the rest of Asia and Latin America.
Here at home, high-profile missteps with the Chevy Volt and volume leader Chevy Malibu gave the impression that the car maker doesn't yet understand what consumers want. Still, positive signs are emerging, including a newly resurgent Cadillac division, a critically acclaimed new Corvette and a major revamp of full-size pickup trucks, which tend to carry outsized profits.
Investors will only be truly impressed once GM can boost its tepid 6% EBITDA margins, which are well below rival
Ford's
(F) - Get Report
9% EBITDA margins. Still, GM has already made considerable progress with its post-bankruptcy turnaround efforts, and expectations of a 25% jump in 2014 EPS (to around $4.25) are a sign of even better days ahead.
To see these turnarounds in action, visit the
4 Turnaround Stocks Poised for Better Days Ahead
portfolio.
At the time of publication, author had no positions in stocks mentioned.
RELATED LINKS:
>>5 Rocket Stocks to Buy After Last Week's Rally
>>5 Dividend Stocsk Ready to Pay You More
>>4 Health Care Stocks Under $10 to Watch
Follow Stockpickr on
and become a fan on
Facebook.
Stockpickr is a wholly owned subsidiary of TheStreet.com.