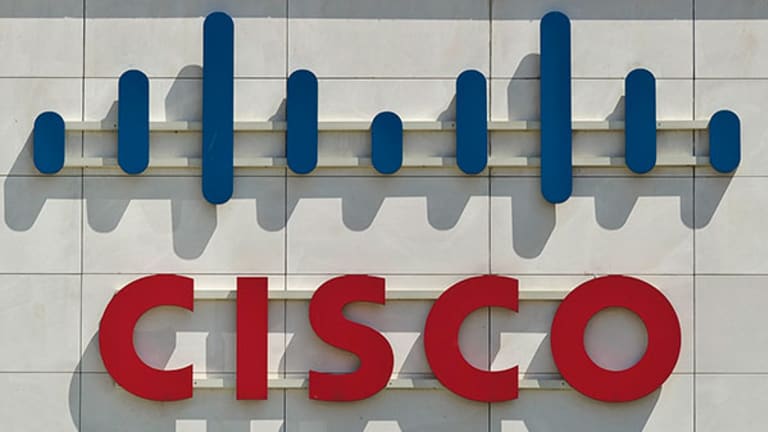 Publish date:
4 Tech Stocks on Traders: Radars: Cisco, Aruba and More
Here's how to trade some of the most active tech stocks on the market right now.
Here's how to trade some of the most active tech stocks on the market right now.
BALTIMORE (Stockpickr) -- Put down the 10-K filings and the stock screeners. It's time to take a break from the traditional methods of generating investment ideas. Instead, let the crowd do it for you.
From hedge funds to individual investors, scores of market participants are turning to social media to figure out which stocks are worth watching. It's a concept that's known as "crowdsourcing," and it uses the masses to identify emerging trends in the market.
Crowdsourcing has long been a popular tool for the advertising industry, but it also makes a lot of sense as an investment tool. After all, the market is completely driven by the supply and demand, so it can be valuable to see what names are trending among the crowd.
While some fund managers are already trying to leverage social media resources like Twitter to find algorithmic trading opportunities, for most investors, crowdsourcing works best as a starting point for investors who want a starting point in their analysis.
Today, we'll leverage the power of the crowd to take a look at some of the most active stocks on the market today.
Aruba Networks
Nearest Resistance: $24.67
Nearest Support: $24
Catalyst: Acquisition
Up first on our list of high-volume stocks is Aruba Networks (ARUN) , a small-cap network equipment maker that's seeing hefty trading activity after news hit that Hewlett-Packard (HPQ) - Get Report is acquiring Aruba for $2.7 billion. While the price tag is more or less in line with ARUN's share price last week, shares actually saw their biggest jump on Feb. 25, when rumors of a pending deal hit Wall Street.
In short, the money has already been made on the Aruba Networks acquisition. Traders should focus on other opportunities this week.
NXP Semiconductors
Nearest Resistance: $100
Nearest Support: $85
Catalyst: Freescale Acquisition
Shares of $22 billion chipmaker NXP Semiconductors (NXPI) - Get Report are up more than 17% this afternoon, following news that the firm will pay $11.8 billion to acquire rival Freescale Semiconductor. The deal is the biggest in years for the chip industry, and it's getting investors excited about the economies of scale that the combined firm will be able to create. It's one of the few examples of a buyout where the suitor actually rallied harder on the announcement than the target stock.
From a technical standpoint, NXPI has been in an uptrend since October, bouncing higher on every test of trend line support since then. While shares are gapping up hard today, they're still within the context of the uptrend. Investors should wait for shares to retrace before piling into NXPI.
Freescale Semiconductor
Nearest Resistance: $41
Nearest Support: $39
Catalyst: Acquisition
The other side of the NXPI deal is Freescale Semiconductor. Freescale is seeing nearly 12% upside this afternoon on big volume, boosted by the announcement that it's being acquired in a cash and stock deal. Most of that upside today comes from the stock component of the purchase price – with shares of NXPI rallying double-digits this afternoon, the deal is getting more valuable for FSL shareholders. Most of the merger premium got priced in beforehand thanks to rumors that the two firms were nearing a deal. Most of the money has already been made in FSL – if you want to play the uptrend, buy NXPI instead.

Cisco Systems
Nearest Resistance: $31
Nearest Support: $29
Catalyst: Technical Setup
After breaking out of a consolidation channel in early February, Cisco Systems (CSCO) - Get Report is finally testing some new highs today. Some of the buying in CSCO is being driven by the bullish day elsewhere in the technology sector, but the biggest reason for the high-volume move is driven by the technicals. CSCO has been due for a test of higher ground – and today's highs look bullish for buyers…
Making new highs is significant from an investor psychology standpoint because it means that everyone who has bought shares in the last year is sitting on gains. As a result, the "back to even" mentality is less of a concern than it would be for a name with a higher proportion of shareholders sitting on losses. For traders who aren't risk-averse, there's still time to build a position in CSCO now, just keep a stop on the other side of $28.50 support.
-- Written by Jonas Elmerraji in Baltimore.
Follow Stockpickr on Twitter.
At the time of publication, author had no positions in stocks mentioned.