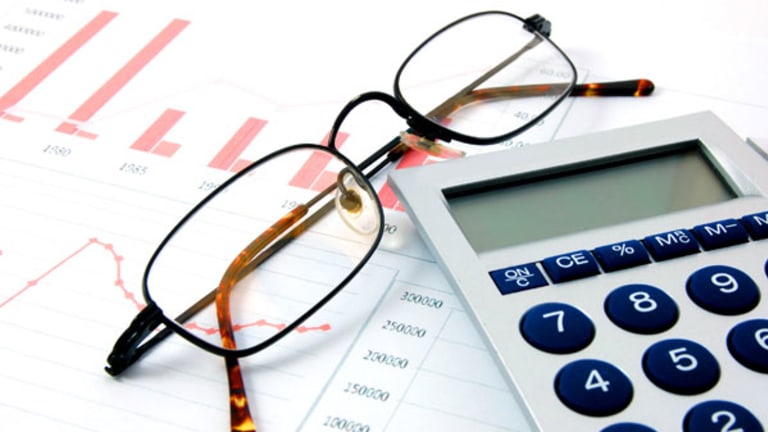 4 Stocks to Profit From the Bounce
These stocks could be setting up to bounce higher.
1. Allied Nevada Gold
With its current share-price down around 90% from its 52-week high, it's time to look closely at the gold and silver mining company
Allied Nevada Gold
(
). As with other miners, the company's stock price has suffered greatly from both the steep drop in the prices of the two top precious metals and the migration of investors away from mining stocks and into gold and silver ETFs.
>>5 Earnings Stocks Everyone Hates -- but You Should Love
But ANV has additionally been crushed due to the company's report, during last quarter's conference call, of a couple of huge production blunders at one of the company's main mining sites. Company management has taken full responsibility for the production debacle, has identified the sources of both problems and appears to have completely fixed both issues -- leading already to record productivity at the site in question, in this current quarter.
With gold and silver prices having already rebounded significantly from their June lows, and with ANV trading at 1.5 times sales and 0.5 times book value, with a PE of only 7 and a daily/monthly RSI showing deeply oversold readings of 12.7/17.4, respectively (see chart), I think this stock is primed for a big juicy bounce to the upside.
2. Travel Centers of America
The stock-price of
Travel Centers of America
(
) recently got hammered when the company reported a dismally massive downside surprise for last quarter's earnings. Make no mistake about it -- it was
bad
.
But the vast majority of the earnings miss can be attributed to this past quarter's unanticipated low profit margin on TA's critically important sales of gasoline, which sported a depressed price for much of last quarter. Everything else about the company seems to be sailing happily along toward a more prosperous future, and gas prices have been up significantly this entire quarter. Plus, the summer months are historically the best months, by far, for TA's business.
>>5 Stocks Poised for Breakouts
With the stock trading at a price-to-xales ratio of only 0.03, price-to-book value of only 0.67, a P/E of only 7, and a daily RSI at a deeply oversold reading of 20 (see chart), I think TA could very likely be played for a nice bounce.
3. Intrepid Potash
While this stock has already bounced over 10% from its $10.60 low on Aug. 6, I still believe
Intrepid Potash
 (
) is worth closely monitoring for a continuation of this upward correction and, probably, more bounces in the near future as volatility continues to be the rule with potash stocks in coming months.
Potash stocks plunged and their investors were blindsided at the end of July, when the Russian potash company Uralkali split with its Belorussian partner, breaking up the world's largest producer/exporter of potash, the BPC cartel, and declaring that it would dramatically ramp up production and massively undercut the prices of all its worldwide potash competitors.
This BPC partner-spat has happened before, and I am already hearing rumors that the partners will kiss and make up, but the fallout was an immediate drop of 25% in the share-prices of
Potash Corp.
(
) and
Mosaic
(
) and a 40% drop in IPI, which is a smaller potash company than its competitors and more vulnerable to the threat of greatly reduced potash prices.
As I said, volatility will continue as long as the situation remains in a state of flux. The chart looks like there's plenty of room for big price movements, both up and down -- so if you decide to trade IPI, be nimble and be quick.
4. Jakks Pacific
A few weeks ago,
Jakks Pacific's
(
) management held a real stinker of a quarterly conference, announcing a massive loss rather than the tiny loss that had been expected, along with forward guidance that did not seem to instill much confidence in its surprised and shaken investors. The stock tanked and is still at half the price at which it traded before the conference call.
>>4 Big Stocks on Traders' Radars
But the management's forward guidance seeks to assure us that 2014 will be the kind of year for the toy company which everyone expected 2013 to be. If true, JAKK could see its share price double in coming months.
One of the company's insiders expressed his confidence by buying 1.3 million shares of JAKK, at $7.41 per share, but the stock continued plummeting.
-- Written by Ben Brinneman in Charlotte, N.C.
RELATED LINKS:
>>MannKind: Great Trade, Good Investment?
>>3 Big Retail Stocks to Trade (or Not)
>>5 Stocks Under $10 Set to Soar
Follow Stockpickr on
and become a fan on
Facebook.
Trader Ben Brinneman, featured on
MarketWatch
,
Bloomberg
and
Reuters
, resides in Charlotte, N.C., and is the owner of C Squared Trading. Brinneman started his career trading bonds for U.S. Bancorp and was an analyst for a wealth management firm. Brinneman and his team at C Squared Trading have taught hundreds in a one-on-one mentorship setting via Skype or live in Charlotte. You can follow some of their free trades and tips on Twitter at @csquaredtrading.