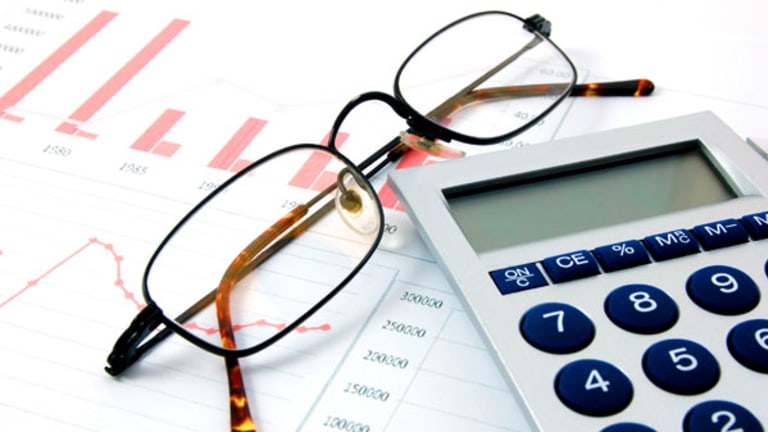 4 Stocks in Charlie Munger's Portfolio
Here are several holdings of Wesco Financial, run by Berkshire Hathaway Vice Chair Charlie Munger.
BALTIMORE (Stockpickr) -- Berkshire Hathaway's (BRK.A) - Get Berkshire Hathaway Inc. Class A Report (BRK.B) - Get Berkshire Hathaway Inc. Class B Report vice chairman, Charlie Munger, has been making the news lately following a speech at the University of Michigan in which he defended the controversial bank bailouts and told overextended consumers to "suck it in and cope."
But sound bites aside, there's plenty to learn from Munger -- and his portfolio.
>>>More on Berkshire: Cramer's Fantasy Stock Portfolio
While Charlie Munger isn't as well-known as his high-profile partner,
, the elder octogenarian investor has still made quite a name for himself. A billionaire in his own right, Munger heads
Wesco Financial
(WSC) - Get WillScot Mobile Mini Holdings Corp. Class A Report
, a $2.57 billion insurance and investment firm that's 80% owned by Berkshire.
With wholly owned subsidiaries involved in everything from steel to property to furniture rental, in a sense, Wesco is a sort of mini-Berkshire. And like Berkshire, the firm has a substantial portfolio of publicly traded companies as well.
Here's a look at
four stocks that Wesco owns in 2010
.
>>>Also see: 4 Favorite Stocks of TCI
First up is
American Express
(AXP) - Get American Express Company Report
, the $51 billion bank holding company.
While American Express' payment network isn't as widely accepted as those of competitors
Visa
(V) - Get Visa Inc. Class A Report
and
MasterCard
(MA) - Get Mastercard Incorporated Class A Report
, the firm boasts the largest spend volume and the thickest margins of the stable. In total, the company accounts for approximately 24% of the dollar volume of credit transactions in the U.S. -- a feat that's been built on a more affluent customer base and unique product offering.
>>> 5 Credit Card Stocks to Sell
While American Express is a major credit card issuer, the firm's better-known for its charge cards, which must be paid off in full each month and carry annual fees ranging from $25 for its new Zync card to $2,500 for the ultra-exclusive Centurion Card. In exchange for those fees, cardmembers receive benefits ranging from purchase protection to 24/7 concierge service, hotel upgrades and elite airline status that can be used for free first-class upgrades.
One of the results of Amex's charge card bent has been attracting a more affluent customer base -- one that's willing to pay off its bills each month and rack up much higher spending (which is much more lucrative for American Express). As such, the company has enjoyed significantly lower defaults than other issuers. In the coming years, licensing its payment network to other issuers holds the key to growth for Amex.
>>>30 Stocks That Matter Most to Hedge Funds
Keeping up with that financial theme is
U.S. Bancorp
(USB) - Get U.S. Bancorp Report
, a financial services company with branches focused on the West Coast and in the Midwest.
While most banks were seeing red in 2008, USB's focus on conservative banking kept the company in positive territory throughout the recession. And despite the firm's size, which weighs in with a market capitalization of $44 billion, the company enjoys the deep margins typically only seen by the leanest regional players.
>>>Top-Rated Diversified Financial Services Stocks
USB has shored up its traditional banking arm with fee-based wealth management and payment processing operations, together making up 40% of the company's top-line. These businesses give USB significant advantages over competitors that focus solely on retail and wholesale banking, and they provide a solid contribution to the company's bottom line quarter after quarter.
Ultimately, this bank's room to grow should ensure that growth doesn't slow for investors in the mid-term.
>>>10 Cheapest Bank Stocks for 2011
While consumer goods stocks such as
Procter & Gamble
(PG) - Get Procter & Gamble Company Report
have been under fire recently from increased competition, a portfolio of significant brands should keep demand for products high in 2010.
Procter's brands are particularly important -- nearly two dozen of them generate revenues in excess of $1 billion each year. That brand power has helped the company deliver impressive dividend growth to investors despite a swelling stock price. At present, Procter pays out a 3.13% yield, making it a go-to play for income investors.
For 2010, cost cutting holds the keys to growth. With increased competition from store brands creeping into Procter & Gamble's territory, the company has been working hard to widen its margins on high volume sellers. Further out, international expansion looks attractive, with the company's well-placed bets on emerging markets likely to pay out for investors willing to wait.
>>>Also see: 9 Low-End Consumer Stocks for High-End Profits
Warren Buffett isn't the only
Coca-Cola
(KO) - Get Coca-Cola Company Report
fan out there; Charlie Munger's Wesco also owns a stake in the soda giant.
Coke benefits from some of the best brand recognition in the world: At present, the company's products account for an estimated 3% of the world's 50 billion daily beverage servings, a mind-blowing accomplishment. That massive scale comes from the league-leading distribution network, one that reached more than 200 countries and provides an envied pipeline for introducing products to new markets.
>>>8 Dow Stocks Most Likely to Succeed
As with Procter, additional emerging market consumption is needed for this giant to continue to grow. In the mean time, the company is taking cues from rival
PepsiCo
(PEP) - Get PepsiCo, Inc. Report
, buying its North American bottlers in an effort to cut out the middleman and increase margins. Also like Procter, the company's more-than-3% dividend yield should continue to attract investors in the mean time.
>>>Who Else Owns Coke?: Bank of America
To see the rest of Charlie Munger's plays, check out the
on Stockpickr.
-- Written by Jonas Elmerraji in Baltimore.
RELATED LINKS:
>>4 Contrarian Natural Gas Stocks
>>5 Stocks Setting Up to Sell Off
>>Technical Setups of the Week
Follow Stockpickr on
and become a fan on
Facebook.
At the time of publication, the Rhino Stock Report was long BRK.B
Jonas Elmerraji is the editor and portfolio manager of the Rhino Stock Report, a free investment advisory that returned 15% in 2008. He is a contributor to numerous financial outlets, including Forbes and Investopedia, and has been featured in Investor's Business Daily, in Consumer's Digest and on MSNBC.com.