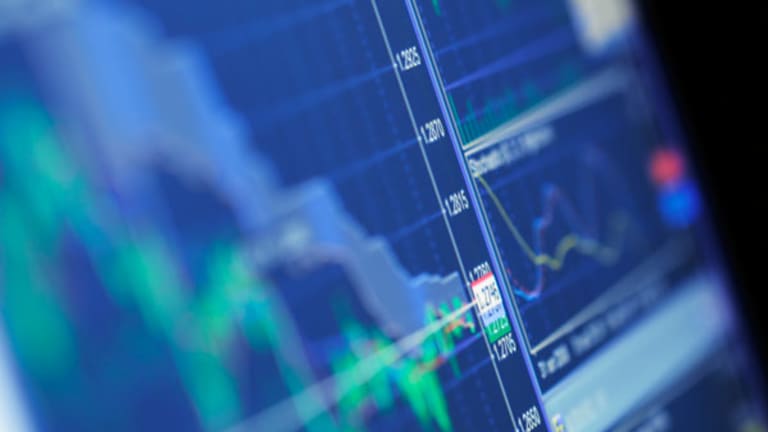 4 Stocks ESL Investments Is Betting On
Eddie Lampert's ESL Investments takes on large, concentrated positions in a small number of stocks that the firm's investment team believes in. Here's a closer look at four of them.
BALTIMORE (Stockpickr) -- In the complex world of hedge funds, one fund has managed to deliver outsized returns without dealing with complex investment strategies or exotic financial instruments. Instead, Eddie Lampert's firm, ESL Investments, has made some of the most impressive gains in the industry by doing extensive research to seek out investments in deeply undervalued stocks.
In the process, the 48-year-old hedge fund manager has distinguished himself quite a bit from the herd of other investment gurus on Wall Street. In 2004, Lampert was the first hedge fund manager to earn more than a billion dollars in a single year.
>>Also:
Four Stocks Liked by the Bigwigs
With a net worth of $3.1 billion (as estimated by
Forbes
), Lampert is currently the third-richest resident of Connecticut, a state that's known for its hedge fund fortunes. He's also the youngest of the dozen billionaires who call the state home.
Like many of the world's most successful value-focused hedge funds, ESL Investments takes on large, concentrated positions in a small number of stocks that the firm's investment team believes in.
>>Also:
20 Stocks With Huge Insider Selling
With that, here's a look at
stocks that Lampert's firm is betting on in 2010
.
Sears Holdings
(SHLD)
It's hard to bring up Eddie Lampert without also talking about Sears, which ESL Investments has owned for years. The company currently makes up more than 40% of the firm's portfolio -- a stake that's earned Lampert the chairman spot on Sears' board.
2010 has been a tough year for Sears, with shares down more than 20% since the first trading day of January, but the fund is betting on a bigger turnaround in shares of this firm.
>>Also:
Cramer's Retail Stocking Stuffers
Eddie Lampert was one of the key figures in the merger between Sears and Kmart in 2004 and in the creation of Sears Holdings, the retail conglomerate that currently serves as the parent company to both firms. Other brands, like Lands' End and Orchard Supply Hardware, also fall under the Sears Holdings corporate umbrella.
Right now, the biggest path to growth for Sears will come from taking advantage of its private key brands, such as Craftsman and Kenmore, and putting them on store shelves outside of Sears stores. That initiative has already started rolling out in Kmart stores, but the decision to start supplying those products to unaffiliated retailers will likely result in a beefier top line without ceding control of important assets. The strategy could be a key to seeing Sears' share prices rise in 2011.
>>Also:
8 Black Friday Retail Stock Winners
Genworth Financial
(GNW) - Get Genworth Financial Inc Report
Former
General Electric
(GE) - Get General Electric Company Report
subsidiary Genworth Financial is another stock that's had a fairly tepid year in 2010. The $5.7 billion insurer has traded mostly flat this year, held down by anxiety over the balance sheet risks posed by its core insurance products.
Genworth is a major insurer of mortgages, an area that's been plagued by high delinquencies and record-high payout rates for insurers. That exposure to the U.S. mortgage market has made Genworth significantly less attractive as retail investors look to pare risk from their portfolios in the wake of the recession.
>>Also:
6 Insurance Stocks to Sell Now
At present, however, Genworth is doing a good job of getting its financial health back in order. The firm is looking overseas for new, attractive growth opportunities that could pave the way to capital appreciation in the next few years.
ESL Investments increased its position in Genworth by nearly 20% in the latest quarter, the only position increase in the latest reporting period.
>>Also:
11 Inflation-Proof Financial Stocks
AutoZone
(AZO) - Get AutoZone Inc. Report
Shareholders of AutoZone have been a beneficiary of this year's upward price movement, and shares of the car part retailer are up more than 62% so far in 2010.
That should come as little surprise given the rising demand for auto parts in the last few years, as budget-conscious consumers sought to repair existing vehicles in the midst of hard-to-get credit and uncertain economic times.
>>Also:
10 Best-Performing S&P 500 Stocks of 2010
While new-car sales are starting to move higher in 2010, most analysts expect continued consumer sentiment concerns to hold down sales for the next several quarters. That means that investors are expecting continued success at AutoZone. At present, AutoZone weighs in as the leader in the retail auto parts business, with the largest geographic footprint -- and largest top line -- in the industry.
Even though competition remains fierce among auto parts sellers, AutoZone benefits from the fact that its efforts have been focused domestically until now. While the firm has 212 stores in Mexico, that represents only around 5% of the company's stores. A massive market for aftermarket car parts south of the border could be AutoZone's next big growth venue, especially given the fact that the firm already understands the logistical challenges of operating abroad.
>>Also:
Cramer's Santa in Washington Stocks
As of the latest quarter, AutoZone makes up 34% of ESL Investments' portfolio.
Capital One Financial
(COF) - Get Capital One Financial Corporation Report
McLean, Va.-based Capital One has been making growth-inspired moves of its own lately.
Not long ago, Capital One was simply a credit card issuer. Today, a number of strategic acquisitions have made banking a smaller, but still significant, portion of the company's overall business. That banking exposure has also helped to build Capital One's brand, which had been under some sentiment pressures in the wake of the credit crunch.
>>Also:
10 Banks With Real Earnings Improvement
By buying small, regional banks with longstanding track records, Capital One not only found a reliable source of lending capital, it also found a new distribution channel for its core credit card offerings -- two benefits that make its banking operations an incredibly valuable addition to the firm's business.
With historically low costs of credit for lenders like Capital One right now, there's plenty of potential upside in this industry. And because Capital One has taken the initiative to add liquidity to its balance sheet and unload a portion of its debt, shareholders should expect additional upside in this stock in the near-term.
>>Who Else Owns Capital One?:
Capital One currently makes up 3.33% of ESL Investments' portfolio.
To see the rest of ESL Investments' plays, check out the
on Stockpickr.
-- Written by Jonas Elmerraji in Baltimore.
RELATED LINKS:
>>Top 23 Stocks Based on PEG, Price Momentum
>>Rocket Stocks: Ford, Stryker, Starwood
>>3 Stocks Setting Up to Break Out
Follow Stockpickr on
and become a fan on
Facebook.
At the time of publication, author had no positions in stocks mentioned.
Jonas Elmerraji is the editor and portfolio manager of the Rhino Stock Report, a free investment advisory that returned 15% in 2008. He is a contributor to numerous financial outlets, including Forbes and Investopedia, and has been featured in Investor's Business Daily, in Consumer's Digest and on MSNBC.com.