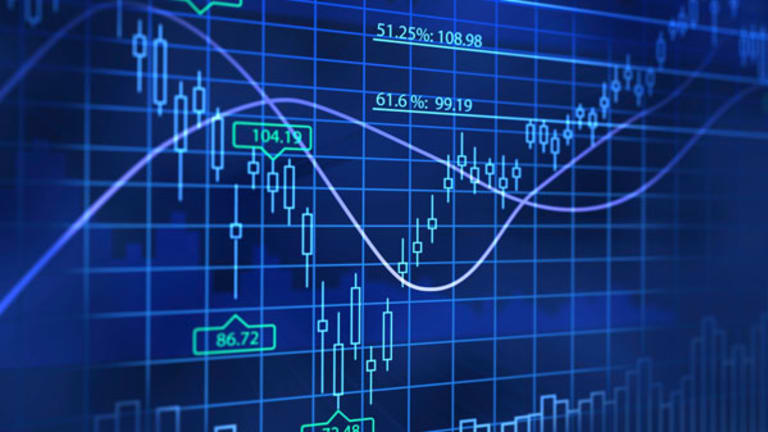 4 Stock Strategies From Wall Street: Feb. 9 (Update 1)
The world of vitamins and cars is calling, but don't jump on housing.
The world of vitamins and cars is calling, but don't jump on housing.
Updated with stock ratings.
NEW YORK (
) -- The world of vitamins and car stocks is calling, but housing is another story. Wall Street analysts explain which nutrition retailers make for good stocks and why investors should be careful picking homebuilding stocks this month:
1) Vitamins Are Good For You

Demand for vitamins may boost the stocks of nutrition retailers.
JP Morgan analysts say the vitamin industry is expected to grow 4% to 5% domestically. People are paying more attention to healthy living, consumers are more open to nutritional products and an aging population is increasingly focused on health issues. All of these trends, the firm says, will help drive growth.
"Americans love 'magic in a bottle' and
the industry can be viewed as an inexpensive offense/defense to health challenges," writes the firm.
The firm's top pick stock remains
GNC Acquisition Holdings
(GNC) - Get Report
. "GNC is in the heart of the momentum lift... the combination of strong product sales through company-owned stores and higher margin domestic and international franchises, third-party contract manufacturing, e-commerce and corporate partnerships highlights GNC's potential for consistent earnings upside," it explains.
The second stock JP Morgan likes is
Vitamin Shoppe
(VSI) - Get Report
, although this company, it says, may be better for the long term. "We like VSI for many of the same reasons as GNC," it writes.
However, the firm notes that Vitamin Shoppe is a "classic retail growth story" with less exposure to growth in sport nutrition. "GNC has more levers to pull for EPS upside given its multiple divisions and improved brand management while VSI doesn't annualize stepped up expenses until the third quarter of 2012." In other words, GNC looks like a better short-term play but won't be able to beat out VSI in the long run.
JP Morgan estimates that total revenue in the vitamins, mineral and supplements industry will have risen 6% in 2011, after 5% in 2010. "The largest drivers from 2005 have been vitamins, sports nutrition and specialty supplements, with average annual growth in the high single digits. For 2012, we expect continued solid mid-single digit growth," it writes.
GNC is rated a strong buy by five of eight analysts covering the stock, according to TheStreet Ratings. Vitamin Shoppe is rated a strong buy by eight of 14 analysts covering the stock and a hold stock by four analysts.
2) Auto Rebound Spurs Chinese Stocks
A broad rally in auto stocks may lift a few Chinese names that investors should look into.
Oppenheimer says that after a year of lackluster growth in auto sales, the auto sector is poised for growth: "Despite macro uncertainties, we expect healthy (albeit slowing) GDP growth, continuing urbanization trend and a relatively low vehicle penetration rate to drive solid rebound of the auto market (~8% growth)," writes the firm. "We also expect the recent rally in stocks to extend in coming months as investor sentiment improves and optimism for further credit easing looms large."
In 2010, sales were up just 2.5%, which Oppenheimer notes as the slowest pace since 1999.
Oppenheimer's top pick for this year in the industry is
China XD Plastics
(CXDC) - Get Report
. The company makes plastic products and provides after-sales services to brands like Audi, Red Flag, VW Gold and Mazda. The stock dropped 2% last year.
However, "following a transformational year featuring a 55% increase in production capacity, successful upgrade to a 'big 4' auditor, and $100M investment from a high-profile PE investor, we expect CXDC to continue to ride on favorable trends in increasing plastics use per vehicle and gradual localization of the Chinese auto plastics market and deliver superior returns for investors," writes Oppenheimer.
Other stocks the firm likes are
China Automotive Systems
(CAAS) - Get Report
and
China Zenix Auto International
(ZX)
. The latter stock plummeted 49% last year since its May initial public offering.
"We believe CAAS has further room to run after a 54% uptick YTD and expect strong momentum at Chrysler to drive above-market growth in 2012. We believe ZX currently trades at a compelling discount, not justified in our view, given its No. 1 market position and continuing share gains," says Oppenheimer.
Next>
3) A Housing Strategy for the Impatient
Analysts at JP Morgan have a housing investment strategy for the next 30 days: Investors considering stocks in homebuilding and building products should hit the pause button now.
"Following continued robust performance by the builders, as our universe has gained 25% over the last 30 days, we believe the sector is due for a pause near term (absent further strength in the macro data), as we expect only a minimal amount of industry and company specific catalysts over the next 30 days, point to many stocks near or at their 52-week highs, and also note the already fairly strong positive investor sentiment towards the group, in our view," writes the firm.
"Regarding stock selection, we believe the higher beta names that were strong outperformers are more likely to consolidate to a degree and underperform their peers, while conversely, lower beta names should be more stable."
JP Morgan splits its picks into long and shorts. On the long side, the firm picks
Toll Brothers
(TOL) - Get Report
,
Lennar
(LEN) - Get Report
and
D.R. Horton
(DHI) - Get Report
. On the short side, the firm says it assigns "higher beta" to
Hovnanian Enterprises
(HOV) - Get Report
,
Beazer Homes
(BZH) - Get Report
and
KB Home
(KBH) - Get Report
.
As for building products, the sector may see a similar fate: "We believe the group's recent gain -- up 18% over the last 30 days -- was also influenced by increased positive investor sentiment regarding housing, and hence, expect a near term pause as well."
On the long side, the firm says it expects positive fourth quarter results and guidance from
Owens Corning
(OC) - Get Report
. It also likes
Stanley Black & Decker
(SWK) - Get Report
as a defensive stock. On the short side, the firm says is expects
USG
(USG)
to give up some gains and has lower expectations than consensus for
Beacon Roofing Supply
(BECN) - Get Report
and
Mohawk Industries
(MHK) - Get Report
.
Next>
4) Emerging Markets
Emerging market investors listen up -- UBS analysts are making a few shifts in their EM strategy.
The firm holds a portfolio of 40 stocks in the emerging market. It's now upgrading Russia and ramping up this portfolio's beta.
So far UBS's basket of stocks is doing well -- up 12.5% since the beginning and 11.9% for the year. By contrast the MSCI Emerging Market Index is up 9% since the inception of UBS's portfolio and 14.1% for the year.
The fourteen changes UBS is making to its portfolio include the addition of
AmerisourceBergen
(ABC) - Get Report
,
B Communications
(BCOM) - Get Report
,
Companhia Energetica Minas Gerais
( CEMIG), China Overseas Land & Investment, CTC Media, Hon Hai Precision, Huaneng Power, Localiza, Mahindra & Mahandra, Polymetal, Polyus Gold, Porto Seguro, Ramayana, and Sasol. Meanwhile, the firm is tossing out AES Tiete, America Movil, Anhui Conch Cement, Ayala,
Burlington Northern Santa Fe
( BNI), ENN Energy, Gold Fields, ITC, MTN, NeoWiz Games, Petro China, Ping An Insurance, Tractebel and
ZTE Corporation
( ZTE).
UBS's picks reflect the firm's outlook for different countries and sectors. "On a regional basis we prefer LatAm and EMEA and move underweight Asia," writes the firm. "We are overweight South Africa and Czech Republic and underweight the remaining EMEA countries." The firm remains overweight in Latin America, Brazil, Colombia and Peru.
UBS's top pick markets are Brazil, India and China.
In terms of sectors, the firm likes those that can capitalize on consumption in the emerging world: "We have switched to a pro-cyclical stance by trimming the overweight in utilities, reducing the underweight in industrials and upgrading consumer discretionary to overweight. We are overweight discretionary, healthcare and utilities along with energy, materials and financials. We are underweight technology, telcos, consumer staples and industrials."
-- Written by Chao Deng in New York.
>To contact the writer of this article, click here:
Chao Deng
.
>To follow the writer on Twitter, go to:
Readers Also Like:
>>
Cramer: Buy These Stocks on Dips
>>