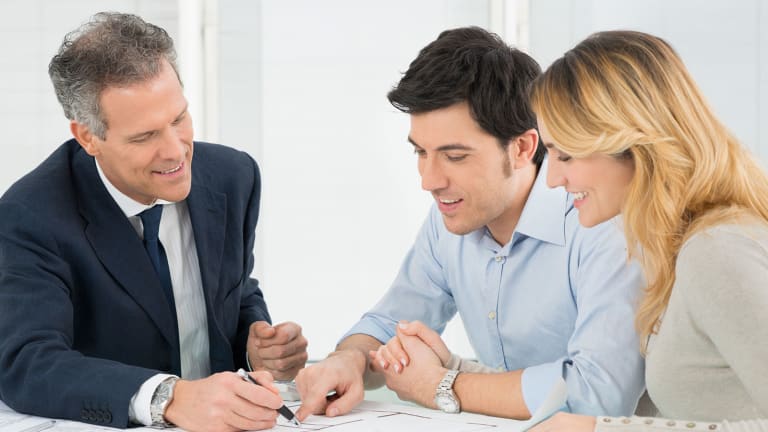 4 Stock Picks Using This Market-Beating Manager's Low P/E Method
John Neff managed the Windsor Fund for more than 30 years, and he beat the market by focusing on boring, low-valuation stocks. Here are four Neff-like picks for value investors.
It is easy for investors to get tempted by the exciting stocks of companies on the cutting edge of innovation or enjoying the media limelight.
As the market continues to advance, however, bargains are getting harder to find. To find upside potential, investors must ferret out opportunities that may be overlooked or seem unattractive for one reason or another.
That is precisely the philosophy of investing legend John Neff who from 1964 to 1995 managed what he described as the "relatively prosaic, dull and conservative" Windsor Fund.
His approach worked pretty well, as the fund averaged a 13.7% annual return and beat the market by an average of 3.1% percentage points a year.
Neff focused on beaten-down and unloved stocks while keeping value at the forefront. He viewed the price-earnings ratio as a key component of his philosophy because of its correlation with investor expectations.
Neff's philosophy was that investors must expect a lot if they are willing to buy stocks with high P/E ratios because they are willing to pay more for each dollar of future earnings per share.
He found that stocks with lower P/E ratios tended to outperform because any small improvement was considered a surprise. By the same token, stocks with high P/E ratios often tumbled because even strong results somehow couldn't match investor expectations.
That doesn't mean that lower a P/E ratio is necessarily better, however.
Neff thinks that if investors know a company is a bad bet they will avoid its stock and push down the P/E ratio. So he targeted stocks with P/E ratios between 40% and 60% of the market average.
He also focused on other metrics such as earnings growth between 7% and 20% per year and whether it was tracking sales growth of at least 7% per year to indicate that earnings are driven by a strong top line. Neff also used the total return-to-PE ratio -- the earnings-per-share growth rate, plus dividend yield, divided by the P/E ratio -- so that dividend payments were taken into account, and he looked for stocks that doubled the market average.
When entering the realm of unloved stocks, a value-centered strategy can languish for long periods of time and Neff-based portfolios are no exception. But he succeeded by staying disciplined, patient and focused on value.
Neff avoided the herd mentality and market fads in favor of attractively priced and financially sound, albeit neglected, stocks.
Using a Neff-based investment strategy turns up these stocks, not only based on value but also on underlying business fundamentals.
1. National General Holdings (NGHC)
This personal lines insurance holding company provides a range of insurance products including personal and commercial automobile, homeowners and supplemental health.
The Neff-based strategy likes the company's sales growth of 41%, based on the three-, four- and five-year averages, and the total return/PE ratio of 1.26, which is more than double the market average of 0.48. Free cash flow is a healthy $2.73 a share and gives National General Holdings the flexibility to pay dividends and/or buy back stock.
2. Scripps Networks Interactive (SNI)
This company is a developer of lifestyle-oriented content for linear and interactive video platforms including television and the Internet brands.
The company's segments include U.S. networks, such as the Cooking Channel, DIY Network, Food Network, HGTV and the Travel Channel, and international networks, which is available Africa, Asia Pacific, Latin America, the Middle East, and the U.K. and other European markets.
The Neff-based strategy looks for EPS growth of between 7% and 20%, and Scripps Networks Interactive meets this test with growth of 9.7%, based on three-, four- and five-year averages). Scripps Networks Interactive's sales growth, also 9.7%, shows that EPS growth is fueled by sales, a plus under this investment methodology.
Total return -- earnings per share, plus dividend yield -- divided by the P/E ratio equals 1 and is more than double the market average, which this model requires.
3. Signet Jewelers (SIG)
This company is a retailer of jewelry, watches and associated services in Canada, the U.K. and the U.S.
Signet Jewelers' segments include the Sterling Jewelers division, the U.K. Jewelry division, and the Zale division, which consists of Piercing Pagoda and Zale Jewelry. Signet Jewelers operates about 3,620 stores and kiosks across approximately five million square feet of retail space.
The Neff-based strategy like Signet Jewelry's EPS growth rate of 14.3%, which falls comfortably within the preferred range, and the projected EPS growth rate of 17% for the long term make this stock appealing.
4. Unum (UNM)
This company is a provider of disability insurance products in the U.S. and the U.K.
Unum also provides a portfolio of other insurance products including employer and employee paid group benefits, life insurance and other related services.
The company's historical EPS growth of 12% falls in this model's sweet spot of between 7% and 20%, and long-term projected EPS growth of 7.8% is well above the 6% minimum required.
Sales growth based on three-, four- and five-year averages of 15.1% is more than double the minimum requirement, and a total return-P/E ratio of 1.60 is triple the market average.
Free cash flow, a plus under this model, is an attractive $4.11 a share.
This article is commentary by an independent contributor. At the time of publication, the author was long NGHC, SIG, SNI and UNM. 
John P. Reese is founder and chief executive of
, an investment research firm, and
, an asset management firm serving affluent investors and companies. He is also co-author of two investing books, including
The Guru Investor: How to Beat the Market Using History's Best Investment Strategies
(Wiley).
Under no circumstances does the information in this column represent a recommendation to buy or sell stocks.
Reese appreciates your feedback.
to send him an email.
TheStreet.com
has a revenue-sharing relationship with Amazon.com under which it receives a portion of the revenue from Amazon purchases by customers directed there from
TheStreet.com.