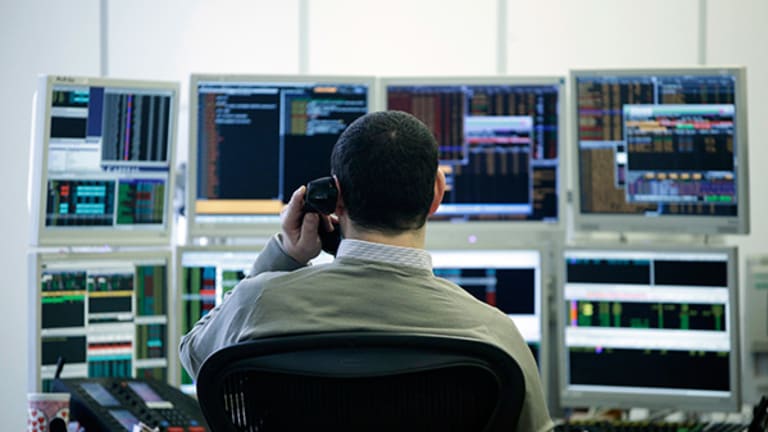 4 Pockets of Strength for Today's Market
How to find pockets of strength in the market that are attractively priced and delivering good results.
NEW YORK (Real Money) -- The market opened on a downbeat note so far this week and the vast majority of earnings are now in for the first quarter, with investors digesting the results. Although profits came in above where the consensus was at the end of March, earnings for the S&P 500 were still flat year over year. That's hardly encouraging in a market that goes for roughly 18x trailing earnings, especially given the negative revenue growth this quarter thanks to the strong dollar, lower oil prices and tepid global demand.
Fortunately, there are still pockets of strength in the market that are attractively priced and delivering good results.
One place to look is the aircraft-leasing sector. Airlines have rarely been more profitable, thanks to low jet fuel prices and good discipline around pricing and capacity. That bodes well for aircraft-leasing firms. After all, airlines have plenty of money to invest in new, more fuel-efficient planes, as well as to easily service their existing leases.
That's why both Fly Leasing (FLY) and AerCap Holdings (AER) blew through earnings expectations and came in above top-line consensus when they reported quarterly results over the past week.
AerCap continues to benefit from taking over the large aircraft-leasing arm of American International Group (AIG) , while both AerCap and Fly Leasing trade at under 10x next year's project profits. Fly Leasing provides more than a 6% yield as well. They should both continue to do well and remain overall good values in an overbought market as long as the airline industry's fundamentals remain strong. 
Elsewhere, the biotech sector is overdue for a pullback given its huge gains of the past nine months and a significant increase recently in IPO activity. But Gilead Sciences (GILD) is getting about as much love as a leper at an orgy from investors these days. Its shares are dirt cheap at under 10x this year's likely profits, while the company just initiated its first-ever dividend payout. It should also see profits move up better than 30% this year on a 15% to 20% increase in revenues.
And of course, there's always Apple (AAPL) -- which seems to be having problems breaking and staying above $130 a share, but offers solid long-term value. Apple just took the market-share lead for smartphones in China thanks to the iPhone 6 and a distribution deal with China Mobile (CHL) , which has the world's most cellphone subscribers. Apple is also a free-cash-flow machine. It returned over $60 billion to shareholders in dividends and stock buybacks in 2014, and it wouldn't be surprising if a similar amount of largesse happens this year. Correcting for the net cash on its balance sheet, the shares go for under 11x forward earnings despite the stock's huge run-up over the past year.
These pockets of strength provide hope that value still exists in a market where some sort of pullback is well overdue. They're also the types of stocks that are worth buying should that decline come to fruition.
Editor's Note: This article was originally published at 11 a.m. EDT on Real Money on May 13, 2015.
This article is commentary by an independent contributor. At the time of publication, the author was long on AAPL, AER and GILD.