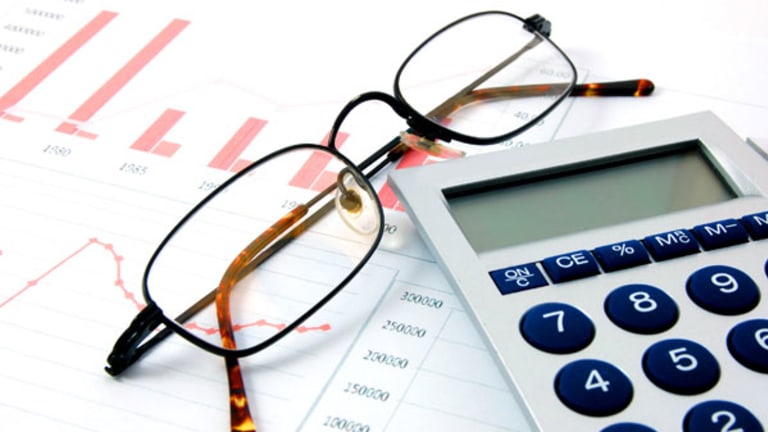 4 Hot Stocks on Traders' Radars
Here's a look at how to trade some of the most active stocks on the market today.
BALTIMORE (Stockpickr) -- Put down the 10-K filings and the stock screeners. It's time to take a break from the traditional methods of generating investment ideas. Instead, let the crowd do it for you.
From hedge funds to individual investors, scores of market participants are turning to social media to figure out which stocks are worth watching. It's a concept thats known as "crowdsourcing," and it uses the masses to identify emerging trends in the market.
Crowdsourcing has long been a popular tool for the advertising industry, but it also makes a lot of sense as an investment tool. After all, the market is completely driven by the supply and demand, so it can be valuable to see what names are trending among the crowd.
>>5 Rocket Stocks Ready for Blastoff This Week
While some fund managers are already trying to leverage social media resources like Twitter to find algorithmic trading opportunities, for most investors, crowdsourcing works best as a starting point for investors who want a starting point in their analysis. Today, we'll leverage the power of the crowd to take a look at some of the most active stocks on the market today.
These "most active" names are the most heavily-traded names on the market -- and often, uber-active names have some sort of a technical or fundamental catalyst driving investors' attention on shares. That's especially true now that earnings season is officially underway. And when there's a big catalyst, there's often a trading opportunity.
Without further ado, heres a look at today's stocks.
Netflix
Nearest Resistance: $441

Nearest Support: $375

Catalyst: "Paid Peering" Deal
Shares of Netflix (NFLX) - Get Free Report are up on high volume this morning, after news hit that the streaming video service was paying Comcast (CMCSA) - Get Free Report for faster network speeds. The timing of the deal is particularly interesting given recent rulings on net neutrality, and complaints from Verizon (VZ) - Get Free Report FiOS customers about Netflix connection speeds following the release of the second season of the company's smash hit show "House of Cards." The media attention the deal is getting could ultimately benefit Netflix's case most of all. So while Netflix is cutting the check, Comcast could really be the one playing into its hand.
And Mr. Market is reacting in kind. A quick glance at the chart is all you need to know to see that the dominant trend in NFLX is up. With shares near the top of their price channel, I'd recommend waiting for a pullback before going long here.
Comcast
Nearest Resistance: $52

Nearest Support: $51

Catalyst: Netflix Deal
The other side of the deal is Comcast, a firm that stands to grow significantly under a proposed merger deal with Time Warner Cable (TWC) . That means that all eyes are on Comcast right now, especially with regard to how it treats net neutrality rules. While Comcast is the obvious benefactor from the deal (Netflix is paying to deliver traffic that customers are already paying to receive), it's certainly not the nicer chart. A breakdown in Comcast's uptrend makes downside look most likely in CMCSA right now.
Unless shares can recapture the 50-day moving average this week, Comcast looks like a better short candidate than a buying opportunity.
Vodafone
Nearest Resistance: N/A

Nearest Support: $40

Catalyst: Outlook Surprise, Verizon Shares
An unexpectedly good earnings outlook is buoying shares of UK-based cellular carrier Vodafone (VOD) - Get Free Report, shoving shares through $40 resistance and onto new highs. Management expects Vodafone to grow earnings by 10% in the year ahead, outpacing the growth expected by analysts. At the same time, a reverse stock split and distribution of the firm's stake in Verizon (VZ) - Get Free Report is adding some extra trading volume to VOD today.
The breakout in VOD is particularly significant because it aborted a bearish topping pattern that had been in place for most of 2014 -- and a broken bearish setup can be even more powerful than one that started out outright bullish. Shares are up more than 4% in this afternoon's session.
Verizon
Nearest Resistance: $51

Nearest Support: $45.50

Catalyst: Vodafone Distribution, Netflix Deal
Verizon (VZ) - Get Free Report is getting hit on all sides today. For starters, shares are getting knocked over the firm's failure to pen a paid peering deal with Netflix first, after CEO Lowell McAdam had already alluded to talks with NFLX's Reed Hastings. And now Vodafone's distribution of the Verizon shares from the firm's acquisition of VOD's Verizon Wireless stake is adding some downward pressure to shares. While VZ is down on high volume this afternoon, it's only down 0.76% as I write, and support at $45.50 is holding strong.
A breakdown below $45.50 is a major red flag, but it's not waving yet.
To see these stocks in action, check out the at Most-Active Stocks portfolio on Stockpickr.


-- Written by Jonas Elmerraji in Baltimore.
RELATED LINKS:
>>5 Stocks Ready to explore on Bullish Earnings
>>Toxic Stocks: 5 Charts to Sell
>>5 Big Stocks to Trade for Gains in February
Follow Stockpickr on Twitter and become a fan on Facebook.
At the time of publication, author had no positions in the stocks mentioned. Jonas Elmerraji, CMT, is a senior market analyst at Agora Financial in Baltimore and a contributor to TheStreet. Before that, he managed a portfolio of stocks for an investment advisory returned 15% in 2008. He has been featured in Forbes , Investor's Business Daily, and on CNBC.com. Jonas holds a degree in financial economics from UMBC and the Chartered Market Technician designation. Follow Jonas on Twitter @JonasElmerraji