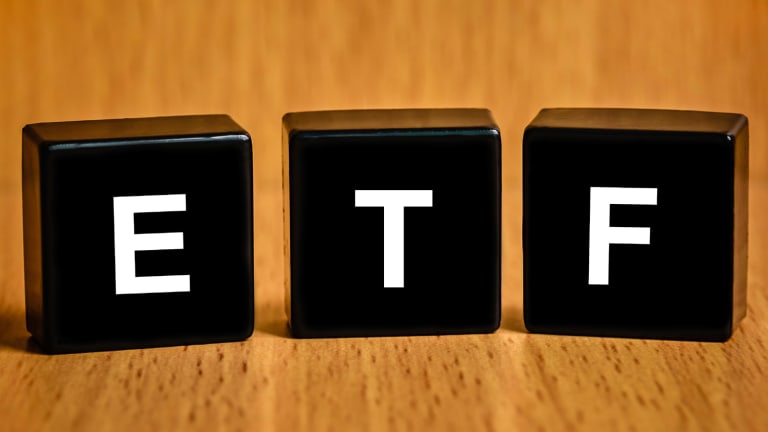 4 ETFs for 'Protection and Diversification' in a Tough Market
Investors are looking for less volatility, safe yield and sectors set for growth. These four ETFs can help.
Investors seeking diversified international exposure with less volatility should consider adding the JPMorgan Diversified Return International Equity ETF (JPIN) to their holdings, said Philip Blancato, CEO of Ladenburg Thalmann Asset Management.
The JPIN exchange-traded fund, down 4.3% year to date, is a multi-factor international ETF that selects its holdings based on size, style, momentum and volatility.
A multi-factor approach, Blancato says, helps smooth out the sometimes bumpy ride that single-factors have historically felt when their styles come in and out of favor.
"It's cheap, it's outperformed the overall international market, but most importantly it's done it with less volatility, which is what we are after," said Blancato.
He is also positive on the SPDR DoubleLine Total Return Tactical ETF (TOTL) , which is up 1% so far this year. The fixed-income ETF is actively managed by Wall Street's current "bond king" Jeffrey Gundlach. Blancato said active management is preferable in the current environment because it can outperform through diversification and duration management.
"He's outperformed year after year. Our bet is on him and his active management style," said Blancato.
Blancato is bullish on the iShares Russell 1000 Growth ETF (IWF) , which is down 7.5% so far in 2016 compared to a 6.6% fall in the iShares Russell 1000 Value ETF (IWD) . He said he favors large-cap growth stocks due to their sector positioning: discretionary, health care and technology over energy and utilities.
Finally, Blancato is a fan of the PIMCO Low Duration ETF (LDUR) , down just under 1% year to date. The actively managed short-term fixed-income ETF is run by Jerome Schneider, who just won the Morningstar Short-Term Manager of the Year for 2015. Schneider manages to a duration of one to three years. The fund currently yields an attractive 2%.
"You have to protect the portfolio from even a modest rise in interest rates," said Blancato. "This is a way to put protection and diversification together and its backed by a manager who has been able to do it really well."