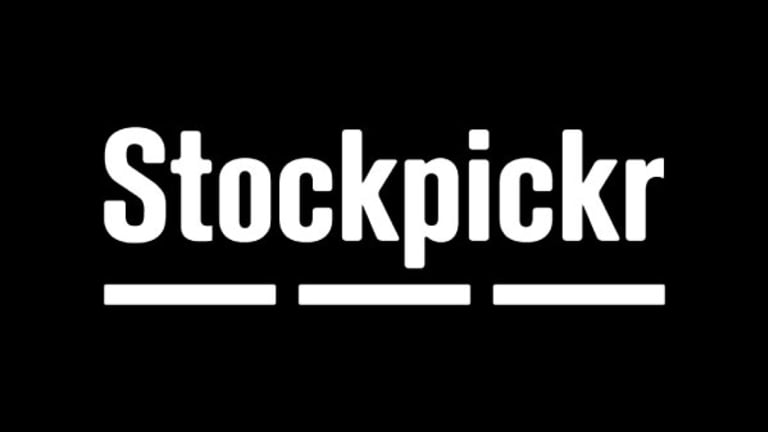 4 Defensive Stocks to Pad Your Portfolio
The appropriate response to the current political and economic climate is to get defensive in your portfolio -- with these four stocks.
MINNEAPOLIS (Stockpickr) -- You have to love the euphoria of Washington after an election season. Those taking power hit the airwaves with gusto promising to solve the problems of the country. Those big plans invariably impact investors -- and this year, that impact is likely to be negative.
Let me explain.
As you know, the big winner this year was the GOP. Riding a wave of frustration with the economy, pervasive debt problems, out-of-control spending and trade imbalances that have resulted in huge job losses, those now in control of the House of Representatives promise swift action.
>>Also:
20 Stocks With Big Insider Selling
Well, all of that is fine and dandy, but I'm not convinced the electorate is fully prepared for the consequences of truly addressing these problems. We are in a proverbial box, and fixing the dual issues of excessive spending and massive debt will be painful.
Is now the right time to be taking our medicine?
The economy is very fragile today, and any significant changes in fiscal policy could push us over the edge. It would take a magician to be able to address these issues without negatively impacting markets in the short term.
Despite the fact that the natural bias of capitalism is growth, deleveraging of the sort now being discussed drastically changes the game. That is why the
Federal Reserve
is safely embarking on a bond-buying binge meant to mute the damages of deflation.
>>Also:
Cramer's High-Growth Momentum Stocks
There is simply no easy way around this. As such, investors ought to be prepared for what is likely to happen when bluster becomes action. The appropriate response is to get defensive in your portfolio.
Here are a handful of my
:
Procter & Gamble
(PG) - Get Procter & Gamble Company (The) Report
The consumer staple giant is perfectly positioned for any step-backs in the economy. Its products, often considered necessities, permeate the average consumer household. That means that no matter what is transpiring in the economy, consumers will spend money on Procter & Gamble products.
>>Also:
Top-Rated Household Products Stocks
At current prices of approximately $64, the company pays investors a dividend of 3%. Over the last five years, a period of great distress and volatility in the market, Procter & Gamble's stock value held firm between $55 and $65 per share.
That is exactly the kind of steadiness needed when the potential for market weakness is high.
>>Also:
10 Dow Stocks With Fastest Dividend Growth
Campbell Soup
(CPB) - Get Campbell Soup Company Report
The economy can deleverage all it wants, but people still need to eat. A cheap way for people to get sustenance comes from giant soup maker Campbell Soup. People could be darn near penniless and still afford the meal in a can.
>>Also:
3 Retail Stocks for a Consumer Rebound
When investing defensively, look for companies whose cash flow is likely to be uninterrupted by changes in the economy. Campbell Soup fits that mold perfectly, and like Procter & Gamble, Campbell pays investors a portion of that cash flow in the form of a 3.2% dividend.
Investors are also protected given the relatively cheap valuation of Campbell stock. Shares trade for just 15 times trailing earnings and 13 times forward earnings. The stock has held up very well over the last five years, providing further comfort for investors.
>>Who Owns Campbell Soup?:
Recently, the company announced guidance that left investors unimpressed. Shares sold off a bit last week. I would use that weakness to acquire a position, as such weakness is likely to be temporary at worst. Campbell's is still a safe place to hide in a period of uncertainty.
Kimberly-Clark
(KMB) - Get Kimberly-Clark Corporation Report
Another stock that has held up very well over the last five years is Kimberly-Clark. Shares have essentially hovered around the $60 mark for the entire period. That might seem unimpressive, but factoring in the strong dividend yield that now stands above 4%, you get a nice solid return for the effort.
>>Also:
10 High-Yield, Low-Payout Dividend Champions
Can investors count on the same in the coming five years? I think so. Kimberly-Clark's household paper products and child-care diaper products are sure to find a market in even the most difficult environment. Shares currently trade for about 14 times trailing earnings, and its forward price to earnings ratio is 12.
That valuation puts it at the low end of other consumer staple product companies, including Procter & Gamble. As such, investors may look at Kimberly-Clark as both a defensive play and a growth story.
>>Also:
That growth is a secondary benefit of course. For the most part, the low valuation protects capital should the market drop from here.
SPDR Gold Trust
(GLD) - Get SPDR Gold Shares ETF Report
You can't have a discussion regarding defensive positions in a portfolio without mentioning gold. I'll admit, for many years I avoided -- or more appropriately missed -- the gold rush. Frankly, I did not understand the attraction, given that inflation was entirely nonexistent during the period of gold's huge run-up in price.
Today is a different story. Investors cannot lose with gold. No matter what happens in the economy, gold going up is the likely trajectory.
>>Also:
New Stocks the Gurus Are Buying
Pump up the economy with quantitative easing and the dollar collapses. What is the impact on gold with a falling dollar? Higher prices.
The world is falling apart, and Armageddon is nigh. Gold prices go up as investors look to hoard the yellow metal just in case.
Its impact is truly pervasive, and now every man, woman and child wants to own gold. The gold ETF is as good a way to be defensive in a portfolio as any defensive position.
>>Also:
To see these stocks in action, check out my
4 Defensive Positions for a Take-Your-Medicine-Economy
portfolio on Stockpickr.
-- Written by Jamie Dlugosch in Minneapolis.
RELATED LINKS:
>>5 Penny Stocks for Big Profits
>>3 Sin Stock Short-Squeeze Opportunities
>>3 Stocks Setting Up for a Breakout
Follow Stockpickr on
and become a fan on
Facebook.
At the time of publication, author had no positions in stocks mentioned.
Jamie Dlugosch is a founder and contributor to MainStreet Investor and MainStreet Accredited Investor. Formerly, he was president and CEO of Al Frank Asset Management. He has contributed editorially to The Rational Investor, The Prudent Speculator, Penny Stock Winners and InvestorPlace Media.