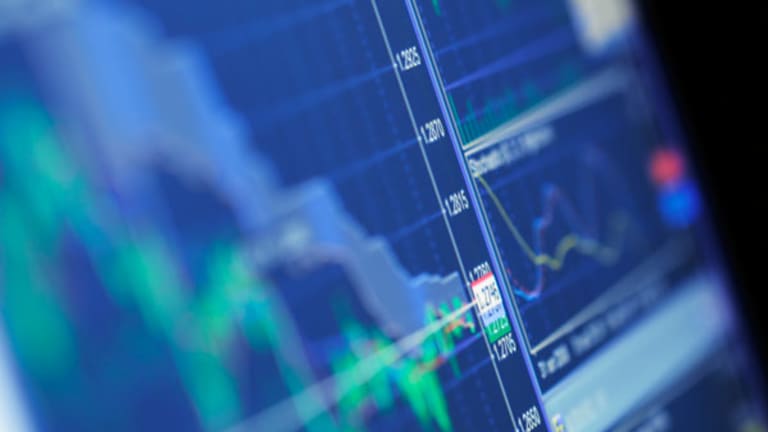 Publish date:
4 Companies That Could Come Back
Yahoo!, Johnson & Johnson, Citigroup and Radio Shack could make a comeback if they take the steps to get back on track.
Yahoo!, Johnson & Johnson, Citigroup and Radio Shack could make a comeback if they take the steps to get back on track.
Two "old world" companies recently reported great earnings. I am talking about
Macy's
(M) - Get Report
and
Walt Disney
(DIS) - Get Report
. Both companies supposedly "didn't get it" a few years ago.
They were assumed to be dying and soon to be dead. Digitalization of media and ecommerce were supposed to be their death knell. Both of these companies are highly dependent on discretionary consumer spending. Disney relies on vacation travel both domestic and international. Macy's was neither luxury nor discount, being left with a diminishing consumer base in the middle.
Not so fast.
Macy's and Disney proved how solid management, brand recognition and sticking to your knitting can pay off. Both of these companies were assumed to be a dying breed. I even made Macy's one of my worst run companies a few years ago. They are great comeback stories and I can kick myself for missing them.
However, though there was plenty of other comeback stories I was able to latch onto such as
McDonald's
(MCD) - Get Report
,
Ruby Tuesday
(RT)
,
Ford
(F) - Get Report
and
Apple
(AAPL) - Get Report
, all of which I still have positions in.
Remember AAPL a few years ago? The troika of
Dell
(DELL) - Get Report
,
Hewlett Packard
(HPQ) - Get Report
and
Microsoft
(MSFT) - Get Report
were digging the grave for AAPL. Who is laughing now?
In the past few weeks both Hewlett-Packard (for Palm (PALM)) and Dell (for
3Par
(MSFT) - Get Report
announced acquisitions which the market was rather lukewarm on. Hewlett-Packard just lost its well respected CEO, Mark Hurd, who resigned as a result of a sexual harassment scandal.
This of course begs the question: What other companies are being left for dead? Which are so mismanaged that you won't touch them with counterfeit money? It will take some hard work, introspection and new management to resurrect these companies.
However, it is not an insurmountable task. Here are a few possibilities:
Yahoo!
(YHOO)
: Jerry Wang managed this company into the ground. Carol Bartz is just jumping into the grave and covering the company with dirt. I am tired of her use of superlative adjectives when describing the company's "achievements" during company earnings conference call.
She has delivered nothing, as far as I am concerned, during her tenure. Yet, Yahoo has great brand recognition and content. It has potential but not with the current team in place. Until they clean house, Yahoo is just a stock to short on rallies.
Johnson & Johnson
(JNJ) - Get Report
: This stock has gone nowhere in the last eight to 10 years. Thankfully the dividend payout has risen nicely over that period of time and now stands at about 3.6%. Coated stents were supposed to launch Johnson & Johnson to new heights. That turned out to be a false messiah.
Johnson & Johnson has grown by making several acquisitions on a large and small scale. This company needs to scale itself back, put in a more proactive management team and think forward not backward. It can be done but it will take the right person at the helm.
Radio Shack
(RSH)
: Could you think of a company that has had more personalities than The Shack? Veterans will remember Radio Shack having its Tandy Corporation several decades ago. Radio Shack sold radio and electronic components for those at-home electronic engineers for many years.
Then the company tried to become the store for battery solutions. Slowly it moved into consumer electronics and is now a big wireless retailer. Radio Shack needs to define itself.
The company has to find the right niche that will separate itself from
Best Buy
(BBY) - Get Report
,
Wal-Mart
(WMT) - Get Report
and
AT&T
(T) - Get Report
.
Citigroup
(C) - Get Report
: Citgroup has been tainted by the sins of its fathers. Now it is on the comeback trail. The behemoth that Sandy Weill, Robert Rubin and Chuck Price built has been in the process of demolition and renovation for over two years now by Vikram Pandit. Under Pandit the company has:
benefitted from Federal Government bailout programs;
split the operations into a good bank (Citicorp) and bad bank (Citiholdings) and reduced the exposure and assets in Citiholdings dramatically;
sold off non-core businesses;
entered into a partnership with Morgan Stanley (MS) - Get Report over its Smith Barney Unit;
and seen an improvement in credit risk metrics
Furthermore, Citigroup has an excellent global franchise. Despite all of those positives, the stock is floundering. The reason for this is that the federal government is continuing a program of selling its shares that it received as part of the bailout. This is creating an overhang for the stock price. Once that pressure on the stock dissipates, the stock should be bid much better.
So, keep an eye out for fallen starts as many times they might not crash and burn but could rejuvenate them and become rising stars once again. Management is the key. Out with the old could usher in a fresh new team which could be the key to a turnaround as we are seeing at Citigroup.
At the time of publication, Rothbort held positions in McDonald's, Ruby Tuesday, Citigroup, Apple and Ford.
Scott Rothbort has over 25 years of experience in the financial services industry. He is the Founder and President of
, a registered investment advisor specializing in customized separate account management for high net worth individuals. In addition, he is the founder of
, an educational social networking site; and, publisher of
The LakeView Restaurant & Food Chain Report
. Rothbort is also a Term Professor of Finance at Seton Hall University's Stillman School of Business, where he teaches courses in finance and economics. He is the Chief Market Strategist for The Stillman School of Business and the co-supervisor of the Center for Securities Trading and Analysis.
Mr. Rothbort is a regular contributor to
TheStreet.com's RealMoney Silver
website and has frequently appeared as a professional guest on
Bloomberg Radio
,
Bloomberg Television
,
Fox Business Network
,
CNBC Television
,
TheStreet.com TV
and local television. As an expert in the field of derivatives and exchange-traded funds (ETFs), he frequently speaks at industry conferences. He is an ETF advisory board member for the Information Management Network, a global organizer of institutional finance and investment conferences. In addition, he is widely quoted in interviews in the printed press and on the internet.
Mr. Rothbort founded LakeView Asset Management in 2002. Prior to that, since 1991, he worked at Merrill Lynch, where he held a wide variety of senior-level management positions, including Business Director for the Global Equity Derivative Department, Global Director for Equity Swaps Trading and Risk Management, and Director for secured funding and collateral management for the Global Capital Markets Group and Corporate Treasury. Prior to working at Merrill Lynch, within the financial services industry, he worked for County Nat West Securities and Morgan Stanley, where he had international assignments in Tokyo, Hong Kong and London. He began his career working at Price Waterhouse from 1982 to 1984.
Mr. Rothbort received an M.B.A., majoring in Finance and International Business from the Stern School of Business, New York University, in 1992, and a B.Sc. in Economics, majoring in Accounting, from the Wharton School of Business, University of Pennsylvania, in 1982. He is also a graduate of the prestigious Stuyvesant High School in New York City. Mr. Rothbort is married to Layni Horowitz Rothbort, a real estate attorney, and together they have five children.