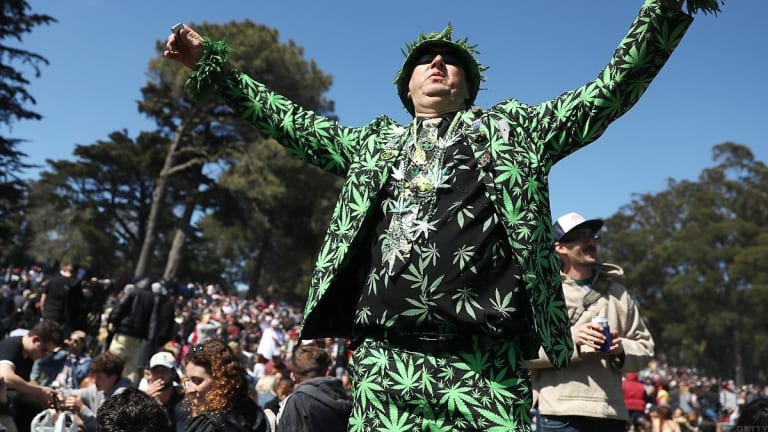 3 Under the Radar Stocks to Buy Now
A trio of names that steer clear of trade wars.
The big question posed over several days now has been how to steer clear of trade wars.
In the past, I have answered these questions broadly by suggesting cloud names. Some of these have done very well, such as Salesforce (CRM) - Get Salesforce Inc. Report . Others not so much -- like Splunk Inc (SPLK) - Get Splunk Inc. Report . I have also been a believer that defense budgets would trump all. I still believe that to some degree -- but a more peaceful planet, at least on the surface, has slowed market enthusiasm for the group. However, there are, my friends, several ways to skin a cat. Let's check out a few. CRM is an  Action Alerts PLUS holding.
Verizon  
Not really under the radar you say with Verizon (VZ) - Get Verizon Communications Inc. Report ? Perhaps true. After all, this is a Dow Jones Industrial Average undefined stock. Still, running with a three-year rate for sales growth at -1%, the name trades at just 10 times next year's earnings. Consider this. The firm's core telecom business is largely domestic in nature, and the coming advent of 5G coverage should improve conditions for both revenue and margin growth.
Oh, did I mention the 4.6% dividend yield? You all know that when the crowd gets nervous they reach for yield.
CarMax
A little riskier in my opinion with CarMax (KMX) - Get CarMax Inc Report , as the industry seems to be on to this one of late. No dividend. The name trades at a below-average 15 times forward looking earnings. This is the interesting part: We all know the autos are at risk in a trade war.
How about used cars? This firm runs operations out of 189 locations in 41 states. The company has become more efficient, sporting a three-year earnings growth rate of 12%, coupled with a sales growth rate over that time frame of 6%.
Oh, and get this: 10% of the float has been sold short. That could get me fired up. You have potential here for a bit of a squeeze if you can first see a a bit of a pop -- and it looks like we might be seeing the start of that pop.
Aurora Cannabis
Now what? The people who smoke pot are going to smoke pot. People who smoke pot will not care if the U.S. and China are involved in a trade war. Especially Canadian cannabis growers who sell to Canadian cannabis users. Speculative with Aurora (ABCFF) ? You bet.
This is a seven dollar name that is trading toward the middle of nearly an eleven dollar rage over the last twelve months. Keep a couple of things in mind. On October 17, Canada becomes the first G-7 country, and I believe the second nation on the planet, to legalize recreational pot usage on the federal level.
On top of this, many alcohol companies such as Constellation Brands  (STZ) - Get Constellation Brands Inc. Report , and Molson Coors (TAP) - Get Molson Coors Beverage Company Class B Report have either taken a financial interest or at least kicked the tires of producers of Canadian cannabis. This stock is in the "Stocks Under $10" portfolio that I co-manage along with Chis Versace. Constellation is an Action Alerts PLUS holding.
Receive Real Money's Market Recon column here.
At the time of publication, Guilfoyle was Long CRM, SPLK equity.