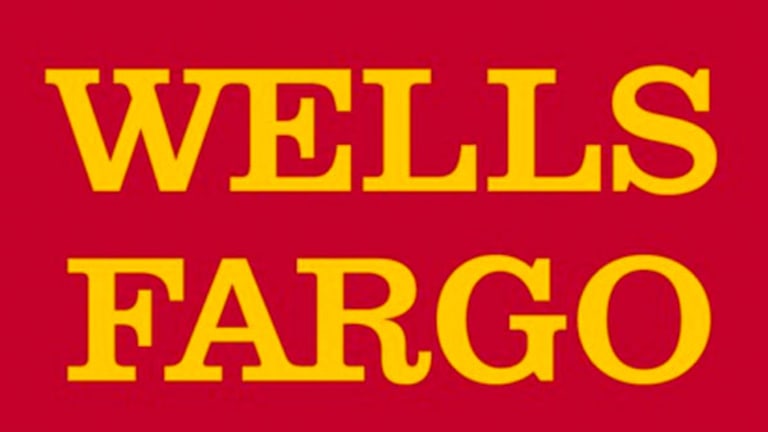 3 Uncertainties That Bear Watching for Financial Services Stocks
Big bank investors should watch out for banking scandals, changes to regulations and a possible interest rate increase by the Federal Reserve.
Recent concerns about slowing emerging economies, oil prices and the Brexit vote have caused serious market turbulence.
But there are additional factors that could particularly affect the financial services sector, especially big bank stocks.
This year, 20 of the world's largest banks have lost about $465 billion in enterprise value or about one-quarter of their total value, The Wall Street Journal reported.
Here are three uncertainties that big bank investors shouldn't ignore.
1. The rise of big banking scandals. The growing number of banking scandals has been a concern for investors because the settlement amounts that the banks pay in fines can significantly reduce the capital cushion of a bank, eventually affecting the stock's value. Most recently, Wells Fargo has fallen about 10% since Sept. 7, the day before the Consumer Financial Protection Bureau accused the company of creating upwards of 2 million phony customer accounts and hit it with a $185 million fine.
This year, the U.S. Department of Justice has collected more than $40 billion from six U.S. financial services companies: Bank of America, Citigroup, Goldman Sachs, JPMorgan Chase, Morgan Stanley and credit rating agency S&P Global Ratings for miss-selling mortgage-backed securities during the 2008 financial crisis, The Financial Times reported.
Although the settlement figures and fines may be a small part of banks' earnings, the negative publicity can can cause investors to lose confidence in such stocks.
2. Implementation/dissolution of financial regulations. Regulations have diminished banks' profitability by increasing compliance costs, though such regulations ensure a bank's resilience in case of a possible recession.
In 2015, The Financial Timesreported that big banks such as Citigroup, Credit Suisse, Deutsche Bank, HSBC, JPMorgan Chase and UBS were adjusting to the increased burden of meeting regulatory and compliance requirements.
Wells Fargo and Citigroup are holdings in Jim Cramer's Action Alerts PLUS Charitable Trust Portfolio. See how Cramer rates the stocks here. Want to be alerted before Cramer buys or sells WFC and C? Learn more now.
In the U.S., the Dodd-Frank Act of 2010 has led to the revelation of banking scandals that are tied to the global systemically important banks or G-SIBs. But many argue that more needs to be done to curb the systemic risk posed by such enormous banks.
More banking scandals not only affects the concerned bank's stock price but may also raise calls for a change in regulatory policies. The financial authorities may demand deeper scrutiny of the banking structure and their monitoring practices.
Depending on who wins the U.S. presidential election next month, that could have a direct impact on financial regulations. Wall Street regulations have been a common theme in debates.
Additional regulations could adversely affect banks' financial statements.
Similarly, a withdrawal of the Dodd-Frank Act would have a similar but opposite affect because that would mean that annual stress tests and other supervisory controls on big banks could be lifted. 
3. A possible increase in interest rates. The Federal Open Markets Committee meets eight times to decide whether monetary policy is aligned with the economic data. So far this year, there hasn't been a rate increase, but markets have reacted to the news of the possibility and the conflicting views of Federal Reserve Board members.
Low rates usually make it tougher for big banks to earn profits on the loans that they make. The impact on bank stocks may also depend on the characteristics of the individual bank.
The FOMC is next scheduled to meet on Nov. 1 and 2 and Dec. 13 and 14. Any rate increase would likely affect banking stocks.
In August, shares of Wall Street banks such as Bank of America, Citigroup and JPMorgan Chase rose after the text of Fed Chairwoman Janet Yellen's speech was released. The speech hinted at a strong possibility of rate hike in the coming months. 
This article is commentary by an independent contributor. At the time of publication, the author held no positions in the stocks mentioned.