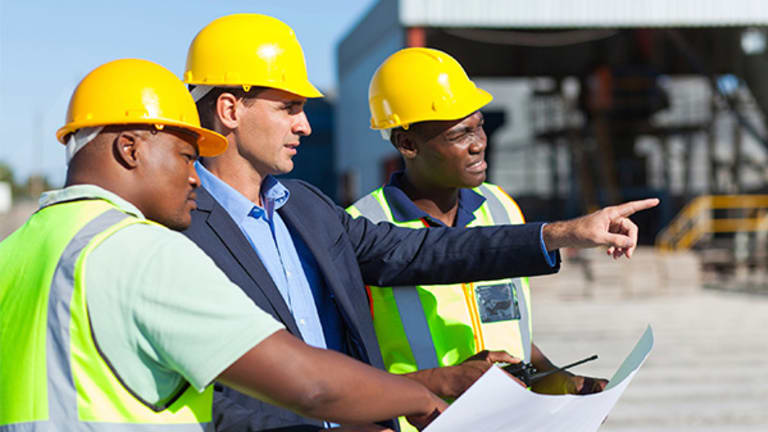 3 Things to Watch in Friday's March Jobs Report
The March labor report will be released on Friday by the Bureau of Labor Statistics.
The March labor report is released on Friday by the Bureau of Labor Statistics. Michelle Meyer, deputy head of U.S. economics at Bank of America (BAC) Merrill Lynch, expects the economy to add 190,000 jobs during the month.
"This is pretty close to where it had been trending," she said. "Still hovering right around that 200,000 level and still pointing to a labor market that is expanding."
Revisions could come to the prior month's figures, though Meyer said it's difficult to predict how past reports may be changed. Some 242,000 jobs were created in February, beating expectations by a wide margin.
"I think the takeaway we're going to get from Friday's jobs report is that the labor market is expanding at a pace that's in excess of what would be implied just from the GDP numbers," she said.
Meanwhile, average hourly earnings will also be released on Friday. Meyer expects a 0.2-0.3% monthly increase, leaving the year-over-year rate in place in the low 2% area.
"Wages have been incredibly noisy recently," she said. "January showed a very big pop -- and then it was partly reversed in February," she added. "I always advise looking at a moving average of these monthly changes."
In terms of what Friday's report means for the Federal Reserve, which is looking to make its next rate hike, Meyer doesn't think a blowout jobs number on Friday would cause the Fed to pull the trigger during its April meeting.
"As long as you get something fairly close to the consensus -- between 175,000 and 225,000 for job growth and small signs that wages are picking up, I think the Fed will go in June," she said. "April to me is a very hard case to make."
The markets are pricing in a 12% chance of a rate increase in April and a 41% probability for June. The Fed raised rates for the first time in nearly ten years in December 2015.