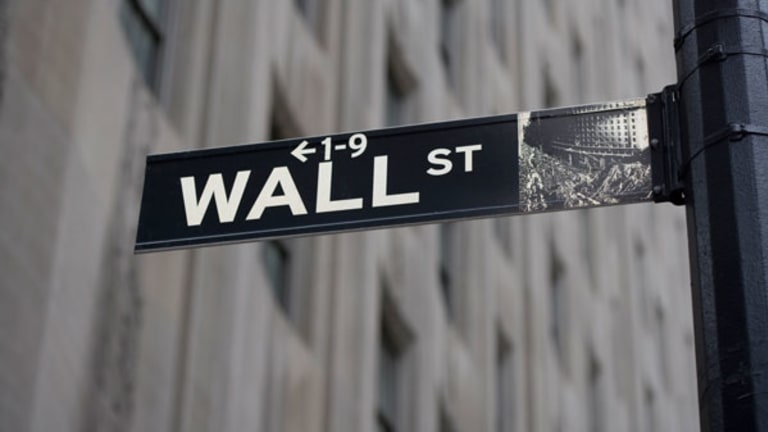 3 Sin Stock Short-Squeeze Opportunities
Our last round of sin stock short-squeeze recommendations have gained an average of more than 50%. Here are a few more to consider.
BALTIMORE (Stockpickr) -- Have you sinned with your stocks recently?
I'm talking, of course, about sin stocks -- stocks of companies involved in "morally questionable" businesses such as alcohol, tobacco and gambling.
Sin stocks are a popular choice for investors because of their performance during tough times. After all, when the economy turns sour, their consumers don't stop buying.
Of course, this isn't the first time I've talked about sin stocks. Back in March,
that looked like potential short squeeze opportunities. Since then, those five stocks have gained an average of 53.41% each, while the broad market has jumped a paltry 1.64%. With that in mind, it makes sense to look at a few new sin stocks that have that same short squeeze potential.
>>Also:
A short squeeze is the buying frenzy that ensues when a heavily shorted stock starts to look attractive again to investors, causing share price to skyrocket. One of the best indicators of just how high a short-squeezed stock could go is the short interest ratio, which estimates the number of days it would take for short-sellers to cover their positions. The higher the short ratio, the higher the potential profits when the shorts get squeezed.
Here's a look at
three sin stocks that have decent short squeeze potential right now
.
>>Also:
3 Stocks That Could Surge on Earnings
First up this week is
Lorillard
(LO)
, a $13 billion tobacco stock that's seen share prices rise more than 8% this year in addition to a strong dividend payout. While Lorillard is a large company that's a major player in the cigarette business, short sellers have made big bets on a drop in this stock's share price, driving its short interest ratio up to 11.6.
It's not terribly surprising that short-sellers are staking up against Lorillard . The company generates nearly 92% of its revenues from its Newport brand of mentholated cigarettes, which is facing increased regulation from the FDA over concerns about health effects of smoking minty-flavored cigarettes. Lorillard will be presenting its views to the FDA advisory panel today.
>>Also:
Even though Lorillard has prepared for all contingencies by developing a nonmenthol version of Newports, most analysts agree that it's unlikely for the FDA to outright ban menthol cigarettes, a $26.2 billion niche that makes up nearly a third of the overall cigarette business.
Also in agreement is
, the $25 billion quantitative hedge fund founded by Jim Simons back in 1982. The fund owns a half-billion dollar stake in Lorillard, in addition to large positions in shares of
Apple
(AAPL) - Get Apple Inc. Report
and
Netflix
(NFLX) - Get Netflix Inc. Report
.
>>Also:
Racetrack operator
Churchill Downs
(CHDN) - Get Churchill Downs Incorporated Report
owns several horse racing, slot gambling and video poker facilities in the Southern U.S. The company is best-known for hosting the Kentucky Derby, one of the nation's premier horse racing events. But even big name races haven't spared Churchill Downs from the shorts. With a short interest ratio of 11, it would take more than two weeks for short-sellers to close out their positions at current volume levels.
One of Churchill Downs' least attractive attributes is its balance sheet. The company has seen its debt balloon in recent years as management sought to pour cash into capital expenditures and grow its asset base. While that growth strategy has given Churchill Downs an attractive, diversified portfolio of offerings, it's come at one of the worst times to raise capital.
>>Also:
10 Top Companies With Cash to Burn
That said, the company has managed to remain profitable and operating cash flow positive throughout the recession, a fact that suggests the company can cut itself off from its debt appetite should it so choose.
One of Churcill Downs' biggest shareholders is the
(VICEX), a mutual fund that's designed to invest specifically in sin stocks. Other Vice Fund holdings include stakes in
Philip Morris
(PM) - Get Philip Morris International Inc Report
and
Wynn Resorts
(WYNN) - Get Wynn Resorts Limited Report
.
>>Also:
Top-Rated Leisure Goods Stocks
Brewer
Boston Beer Company
(SAM) - Get Boston Beer Company Inc. (The) Report
has made significant strides in the last couple of decades, bringing its Sam Adams craft beer to consumers while chipping away at the foothold that the "Big 3" brewers have over the market. Today, Boston Beer Company is the fourth-largest brewer in the country but still commands a small fraction of the market compared with behemoth brands from the likes of
Anheuser-Busch InBev
(BUD) - Get Anheuser-Busch Inbev SA Sponsored ADR (Belgium) Report
. Boston Beer currently sports a short interest ratio of 10.1.
Some of that short interest has come from the mammoth investment Boston Beer has made in expanding capacities in the form of a $113 million brewery in Breinigsville, Pa. That investment in increased capacity was a major one for the company, but I think that analyst concerns over the use of that capital have been overblown. After all, with a debt-free balance sheet and accelerating earnings growth, this brewer is fundamentally sound enough to grow into the new facility.
>>Also:
The
(BRMCX) is one of Boston Beer Company's biggest institutional owners. Other positions for the fund include
Cirrus Logic
(CRUS) - Get Cirrus Logic Inc. Report
and
Vonage
(VG) - Get Vonage Holdings Corp. Report
.
To see this week's trades in action, check out the
More Sin Stock Short Squeezes portfolio
on Stockpickr.
-- Written by Jonas Elmerraji in Baltimore.
RELATED LINKS:
>>New Stocks the Gurus Are Buying
>>20 Stocks With Big Insider Selling
>>5 Penny Stocks for Big Profits
Follow Stockpickr on
and become a fan on
Facebook.
At the time of publication, author had no positions in stocks mentioned.
Jonas Elmerraji is the editor and portfolio manager of the Rhino Stock Report, a free investment advisory that returned 15% in 2008. He is a contributor to numerous financial outlets, including Forbes and Investopedia, and has been featured in Investor's Business Daily, in Consumer's Digest and on MSNBC.com.