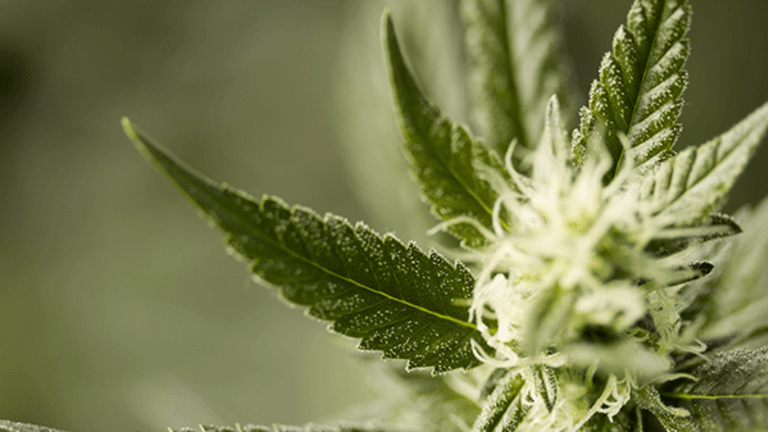 3 Reasons Why Marijuana's Momentum Is Stronger than Ever
We talk with an industry expert about the outlook of the marijuana industry.
The North American Marijuana Index nearly tripled in the months leading up to Election Day. Many articles came out at the time touting everything from risky over-the-counter stocks to multibillion dollar pharmaceutical companies researching marijuana-based medicines to drive profits.
Investors who bought OTC stocks watched as their ticket to the green gold rush fell in value as much as 50% following Donald Trump's surprise victory. Since Nov. 9 marijuana stocks have remained largely stagnant on concerns that Trump's attorney general, Jeff Sessions, would impede the marijuana industry's growth.
The November election created a lot of buzz in the marijuana industry. Eight of the nine states with marijuana legislation on their ballots voted in favor of medicinal or recreational legalization. And despite Trump's election, experts expect the strong momentum behind the marijuana industry to continue.
We talked with industry expert, Steve Gormley, of private equity firm Seventh Point LLC, which wholly invests in the acquisition of lawfully operating marijuana businesses in the Los Angeles area, about three reasons why the industry is stronger than ever and how investors should navigate it in 2017.
Donald Trump Is Not the Bane of the Marijuana Industry
Although investors initially feared that Trump and his attorney general, who once said, "Good people don't smoke marijuana," would impede the industry's growth, the opposite may come to be true.
According to the Marijuana Policy Project's ranking of the 2016 presidential candidates based on their stance on marijuana policy Trump, the Republican candidate, was rated C+. By comparison, Hillary Clinton, the Democratic candidate, was rated B+ for her vocal support of further marijuana legalization, research, and rescheduling.
Although Trump is rated an entire letter grade lower than Clinton, it's ultimately unclear what his plans regarding marijuana legalization are. He is a vocal supporter of medicinal marijuana as well as leaving the decision of legalization up to state governments. In fact, marijuana legalization is the most sensible decision for the president who campaigned on the platform of growing domestic industries and reducing the influence of foreign cartels and traffickers.
Regarding recreational marijuana use, White House press secretary Sean Spicer said Thursday, Feb. 23,  that, "there is still a federal law that we need to abide buy." The statement sent a collective shiver among marijuana investors that brought down the North American Marijuana Index by 8.5% the following day. But the White House's rhetoric remains speculative at best and in the meantime, legally operating marijuana businesses are steaming ahead.
Gormley also pointed to a recent watershed moment in 2016 where the U.S. Justice Department dropped its case against the Harborside medical marijuana dispensary in Oakland, Calif., after a four-year legal battle. The dispensary is one of the largest in the United States and the legal precedent established by the dispute underscores the industry's progress in recent years.
Where banks have been absent, credit unions and private equity firms have stepped in.
A lack of competitive financing options for marijuana companies has been a major obstacle for the industry, but organizations that aren't insured by the Federal Deposit Insurance Corp. have stepped in to fill the gap.
Beyond the need for these businesses to have a lender to help manage basic operations like payroll, credit card transactions, and cash deposits, they also need to secure capital to expand. Gormley explained that many OTC marijuana stocks only had access to convertible bonds by predatory lenders, which caused stock prices to plummet when the bonds were converted into shares, diluting their value.
However, credit unions and private equity firms like Gormley's have stepped in to provide marijuana businesses with the financing that is crucial for any business to thrive.
Instead of investing in OTC stocks, look at profitable Canadian marijuana companies as well as larger U.S. companies diversifying into the space.
While marijuana's current status as a Schedule 1 substance that is prohibited by the U.S. federal government makes investing in U.S. marijuana stocks quite risky at the moment, investors still have strong options.
The Canadian marijuana industry presents the most promising pure play on marijuana cultivation and distribution in North America. Stocks like Canopy Growth (TWMJF) , Aurora Cannabis (ACBFF) , and Aphria (APHQF) are up 27.7%, 9.6%, and 30.1% respectively year-to-date. These companies are delivering steadily growing sales and are or are becoming profitable as is the case with Aphria and Canopy Growth.
Canada is expected to be the first nation to legalize marijuana and that will only serve as a boon for Canadian marijuana companies since they won't be facing competition from companies in other nations.
Our favorite U.S. stocks diversifying into the marijuana space are Scotts Miracle-Gro (SMG) - Get Scotts Miracle-Gro Company Class A Report and GW Pharmaceuticals (GWPH) - Get GW Pharmaceuticals Plc Report . While Scotts is down 2.5% so far this year GW is up 13.3%. The consumer lawn and garden product company pays an attractive 2.2% dividend yield and has the potential for significant upside once demand picks up from further legalization.
Whether your broker gives you access to Canadian stocks will be the primary driver of how you choose to invest in the growing marijuana industry. One thing is for certain, the momentum behind the industry is reaching critical mass.
The Trump administration will have to decide whether they really want to fight an uphill battle against the industry that is expected to create more American jobs over the next few years than the manufacturing industry, which has been the President's major focus thus far.
---
Trump's election as president has turned the investment world upside down. If you're looking for new (and safe) growth opportunities in these uncertain times, we've found a genius trader who turned $50,000 into $5 million by using his proprietary trading method. For a limited time, he's guaranteeing you $67,548 per year in profitable trades if you follow his simple step-by-step process.Click here now for details.
This article is commentary by an independent contributor. At the time of publication, the author held no positions in the stocks mentioned.