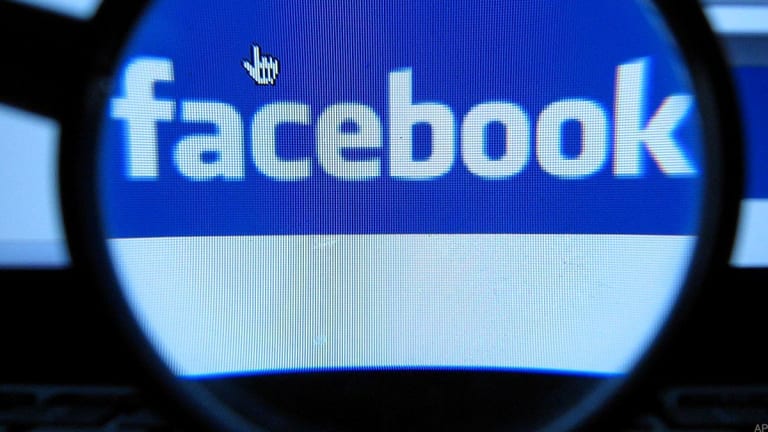 3 Plays on Facebook Into Wednesday's Earnings
Try these options strategies for this FANG name into tomorrow's report.
Time to play Facebook. 
As many traders do, I normally play the FANG names around their individual earnings. Now, tolerance for risk becomes an issue as these events unfold. Obviously, one can come away with a significantly changed P/L for the day or week almost instantly upon release.
For fans of the FANGs, Action Alerts PLUS holding Facebook (FB) reports tomorrow night, and my favorite -- Amazon (AMZN)  -- reports Thursday night. I am not a fan of Facebook, from the point of view of a consumer. I mean, I used to like Facebook. Where else could I remain pals with people that I have not seen in person since high school? Unfortunately, those people who used to be able to converse on things like sports and music are only able to post political memes now. As if anyone will be magically convinced to change their political views.
Position of Strength
Monthly Active Users (MAUs), Average revenue per user, advertising across platforms, average ad price. Finally, revenue. Facebook knocked it out of the park last quarter -- posting revenue that grew 49% year over year as advertising sales increased by 50% and operating margins expanded to 46%. Asia has been growing the fastest of all of Facebook's regions.
In the wake of the EU's implementation of General Data Protection Regulation (GDPR), and still climbing out from under the Cambridge Analytica scandal, the firm will need to show sustained growth from Asia, Africa and Latin America to make up for the expected slowing of growth across both North America and Europe. The firm may very well become reliant upon Instagram to show growth in both advertising and user engagement metrics across already mature regions.
For me, this is the FANG name -- or FAANG if you add Apple (AAPL) , or even the FAANNG if you add Nvidia (NVDA) -- that I have played the least. I just don't like it. Now that I'm playing the FANG game with house money this quarter, let's see where opportunity lies. FB, AAPL, NVDA and AMZN are Action Alerts Plus holdings.
Charting Facebook
View Chart »View in New Window »
The amazing thing that a trader notices immediately upon gazing at this chart is the obvious impact of the already mentioned user privacy issue. Then the name, in spectacular fashion, simply regains trend. Starting a Fibonacci Fan model with January 2017, one quickly notices that the market catches the falling knife at the third Fib line of support, and once regaining the first line, the algorithms then use that specific line to climb the ladder, so to speak.
There are several likely possibilities upon tomorrow's earnings release. To remain on trend, the shares need to see support above $200 by August. An upside knee-jerk could put the last sale around an incredible $250 later this year, while I think you'll see the cavalry ride in at a rough $185 should disaster strike. So, how does the two-fisted kid with a little anger in his or her heart play the name? Hmm. Let's get creative. There are so many possibilities. (All trade examples use minimal lots, oh... and last sales change.)
Door Number One: The Safety Dance
Purchase 100 shares of FB (Closing sale: $210.91)
Sale of one July 27 $225 call (last $1.00).. This is called a "buy-write."
Purchase of one July $195 put (last $0.88).
In this example, the put protects the equity, basically offering the trader an"out" at $195, limiting the equity loss to $15. The sale of the call pays for the purchase of the put, but limits the profit for the same $15. If the shares stay within this $30 range, both options expire and the trader is left with an equity stake.
Door Number Two: Don't Touch Me
Sale of one November $165 put (last $1.54)
Sale of one November $255 call (last $1.86)
The object here is to stay just out of reach of the equity share price in both directions. Facebook is set to report the firm's third-quarter data in early November. the sale of an over-sized "strangle" might just allow the trader to pocket $340 without experiencing equity sized risk. The catch here is that the trader might get caught in either direction -- and then have to cover the options position at significant loss in order to avoid having to shell out for an equity stake.
The question here becomes, Is a $90 range broad enough? Facebook's range for 2018 is less than $63. This could keep you up at night. A trader could easily broaden the range further, or bring it in a bit depending on individual risk tolerance. I find that in pursuing this strategy in order to make it pay, one eventually will feel some heat.
Door Number Three: Synthetic Short
Purchase one July 27 $210 put (last $5.30)
Sale of one July 27 $200 put (last $1.75)
Expecting a reversion to mean for the stock. I never recommend to anyone actually selling short stocks that trade above $100 with a beta of more than one. Facebook's beta is 1.3. So, how to express a bearish opinion? Buy a put. How to express a bearish opinion while keeping one's expenses under control? Put on what is known as a "bear put spread." In this example, the trader has cut the expense from $5.30 to a net of $3.55 by writing the put with the lower strike price.
In doing so, the trader has reduced maximum profit from a grand to $665, but if the shares go higher this week, at least the expense has been reduced.
At the time of publication, Guilfoyle was long AMZN, GOOGL, NVDA, equity.