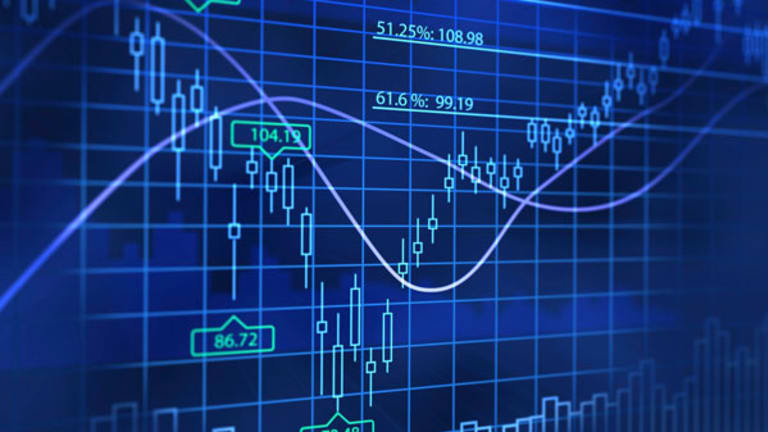 3 Online Education Stocks to Study
After their selloff, do online education stocks represent a contrarian opportunity for value investors?
MINNEAPOLIS (Stockpickr) -- In the late 1990s, when it was out of fashion to be a value investor, was also when I knew value stocks would outperform the rest of the market by a wide margin. I was right.
While I do consider myself a value investor, I much prefer to be called an opportunist. Socially, that may be unacceptable, but in the world of the stock market, there really is no other way to be. If you want to make big money owning stocks, it pays to buy what others are selling and sell what others are buying.
One never knows when the next opportunity may arise -- you just need to keep searching. There are always contrarian plays to make somewhere. Market inefficiency pretty much guarantees that. Ultimately, on the long side, time heals all wounds, and suddenly what was out of favor becomes a shining star.
The next great contrarian play could be taking place at this very moment in the online education space. Stocks in that group have fallen on hard times over the last year. The value destruction has been seen across the board. As a result, prices today may be attractive.
Related:
3 Dolls of the Dow Stocks for 2011
Typically, I like the online education space at the end of a bull market or economic expansion. Educators do particularly well when unemployment is high. If it is tough to get a job, one of the most popular ways to improve the odds of being hired is to enhance one's resume with some sort of degree. Doing so online has become more affordable and accessible.
The point is that these stocks are cyclical, but what does one do when presented with the selloff that we have seen of late? Are these stocks now value traps, or do they represent a contrarian opportunity for investors like me?
Let's take a closer look at
some of the bigger names in the group
and find out.
Apollo Group
One of the pioneers in alternative education and a leader in the online education space,
Apollo Group
(APOL)
was a shining star from 2007 to 2009. Not surprisingly, the company's fortunes changed at the bottom of the recession. Recovery in the economy led some to believe that profit growth at Apollo would falter.
After peaking at more than $80 per share, Apollo has
, losing more than half its market capitalization. Shares now trade for a modest $41.36 per share. The coup de grace coming at the end of last year, when shares plunged from more than $50 to below $35 per share. Does the comeback in share price to its current level suggest the end of the selling?
What matters for investors is earnings and earnings growth. Growth is derived from higher enrollment. While it may be true that the economy is improving, unemployment is stubbornly high. At the moment analyst expectations are for minimal, if any profit growth in the current year or next.Using the
, Apollo trades for just nine times earnings. If one expected Apollo to grow instead of flat line, now would be a wonderful opportunity to buy shares. Ultimately the motivation for any company is to grow profits, and that is what I expect from Apollo.
The current pessimism creates opportunity to buy shares cheaply. With so many still out of work, the pool of prospects for Apollo programs is still quite large. It becomes even larger if we get a double dip. There is no value trap here.
As of the most-recent reporting period, Apollo was the top holding of
Lee Ainslee's Maverick Capital
, at 4.3% of the total portfolio, and comprised 3.1% of
Tiger Global Management's portfolio
.
Capella Education
Founded in the early 1990's
Capella Education
(CPLA) - Get Capella Education Company Report
is a relative newcomer to the for-profit education business. The company came of age during the dot-com, and a successful initial public offering of stock in late 2006 propelled it on a growth binge that continued through early 2010.
After reaching a peak of nearly $100 per share, Capella finally succumbed to the pressures on online educators, including changes in funding loans for students and regulatory concerns. Its shares dropped to a low just above $50 per share.
So here we have another online company that essentially lost half its market value. Unlike with Apollo, analysts still expect Capella to grow its business in 2011 by double digits. At current prices, shares trade for 15 times the 2010 estimate for profit and 14 times 2011 estimates.
There is still risk in Capella stock. While I expect the company to grow as expected, there is a far greater chance that it misses estimates in the current environment. Competition from those not positioned to grow like Apollo would be one concern. As for a report of better-than-expected earnings, I just don't see that happening.
I would avoid Capella stock at the moment, preferring to buy at a lower entry point.
Strayer Education
For-profit education leader
Strayer
(STRA) - Get Strategic Education, Inc. Report
has been around for more than 100 years and was a big player in the explosion of the online education space. As such, it attracted the momentum-investing crowd as it grew its business.Shares of Strayer hit $262 per share last year, and the company saw its market capitalization grow to more than $2 billion during the boom. But those days have ended, with sellers punishing the stock to its current price of approximately $120.
That more-than-50% discount is a result of growth hitting a brick wall. Without strong growth prospects, momentum investors have abandoned the company, creating an opportunity for value investors.
Have shares fallen far enough?
Analysts have been slashing profit estimates to reflect the new normal in the online education space. The company is expected to have made $9.62 in 2010, but the estimate for 2011 is only $8.96. Absent growth, shares should trade for a low multiple of earnings.
At current prices, Strayer trades for 12 times 2010 estimates and 13 times 2011 estimates. That is still pricey, assuming earnings are in decline. A double-digit multiple to earnings for a company with falling profits is risky. While I expect the company to do better than expected, the discount here is not enough to attract my attention.
The big headline decline in valuation does indeed create a value trap. I would be a bit cautious with Strayer at current levels. If shares fall below $100, I would change my opinion.
As of the most recent reporting period, Strayer shows up in the portfolios of
and
.
While these online, for-profit educators seem attractive given the spate of selling, only Apollo is a buy for me at current levels. There may be more shakedowns coming as the companies adjust to a new operating environment.
For more online education stocks, check out the
.
-- Written by Jamie Dlugosch in Minneapolis.
RELATED LINKS:
>>5 Stocks With Recent Analyst Upgrades
>>5 Stocks That Could Rebound in 2011
>>Seeking Only the Highest-Quality Stocks
Follow Stockpickr on
and become a fan on
Facebook.
At the time of publication, author had no positions in stocks mentioned. Jamie Dlugosch is a founder and contributor to
MainStreet Investor
and
MainStreet Accredited Investor
. Formerly, he was president and CEO of Al Frank Asset Management. He has contributed editorially to
The Rational Investor
,
The Prudent Speculator
,
Penny Stock Winners
and
InvestorPlace Media
.