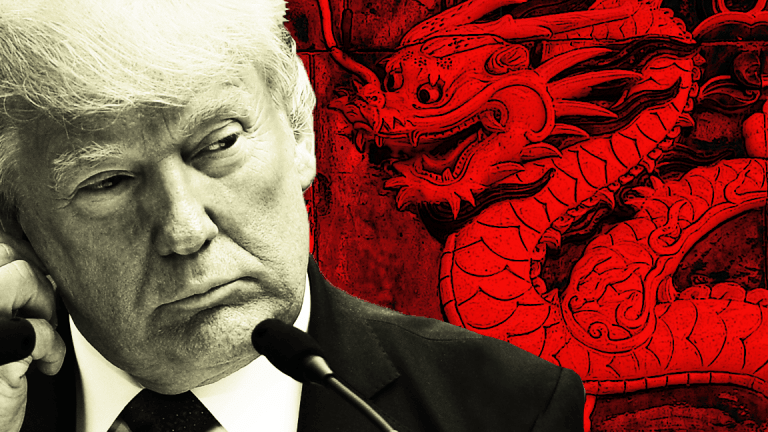 3 Must Reads on the Market From TheStreet's Top Columnists: Chipotle, Black Gold in Small Oil Stocks, and Cash-Rich Small Caps
Our experts look at Chipotle, black gold in small oil stocks, and cash-rich small caps.
On Wednesday the markets were strongly in the green early on as the Trump administration's crackdown on investments from Chinese companies was less restrictive than anticipated, but failed to hold their gains as tech and financial stocks fell sharply.
The Justice Department said it would approve Walt Disney Co.'s (DIS)  planned $71.3 billion acquisition of Twentieth Century Fox's (FOXA)  movie and TV assets, but would require Disney "to divest 22 Regional Sports Networks as a condition."
Here are three top takes from the columnists of Real Money and Real Money Pro, our premium sites for Wall Street professionals and active investors:
Chipotle Has Massive Opportunity to Alter the Course of Its Future: Editor's Cut
"Let the new CEO's magic work at Chipotle (CMG) , it's very likely to serve up savory long-term gains," says TheStreet's Executive Editor Brian Sozzi.
"To say Wall Street is bullish on new Chipotle CEO Brian Niccol would be a gross understatement. Since the former Taco Bell wonderkid was appointed to the top job on March 5, Chipotle shares have been hotter than its Tomatillo Red-Chili Salsa, skyrocketing by 42%. In the eyes of the market, Niccol's ability to cut through the fast-food clutter at Taco Bell with real innovation is a template long overdue at Chipotle. Already, Niccol has unveiled six new menu items that should have been available at Chipotle five years ago (see quesadillas)," notes Sozzi.
I'm Drilling for Small Oil Stocks and May Have Found Some 'Black Gold'
"As I discussed in Columnist Conversations this back-tracking from an aggressive position is typical of the president. The market has come to expect it, which is part of the reason we have such tenacious dip-buying when there is a negative headline," says Real Money columnist James DePorre.
"This time the market was not as certain that Trump would relent and that is what has caused pressure the last few days. There is still a lot of confusion over trade and the issue cannot be repaired as easily as other matters. Therefore, it isn't going to go away due to the decision regarding China investment this morning, and the market is still concerned about the longer-term ramifications," DePorre adds.
"Tuesday I mentioned oil as likely to be a key sector to watch. I'm having good luck with a number of small oils."
Here's What Cash-Rich Small Caps Do With All Its Liquidity
Real Money columnist Jonathan Heller asks, "What's a small cap, cash-rich company with a great balance sheet to do with all of its liquidity? One option is to return some of that cash to shareholders via dividends and/or stock buybacks. Two recent examples of companies that have done so, Benchmark Electronics (BHE)  and Kulicke and Soffa (KLIC)  also have something else in common."
______
4 Top Experts Tell You How to Play the Market. TheStreet's Scott Gamm recently sat down with top market watchers from Bank of America, Fisher Investments, Invesco and Wells Fargo. Click here and register to watch a free roundtable in which they lay out their best advice.