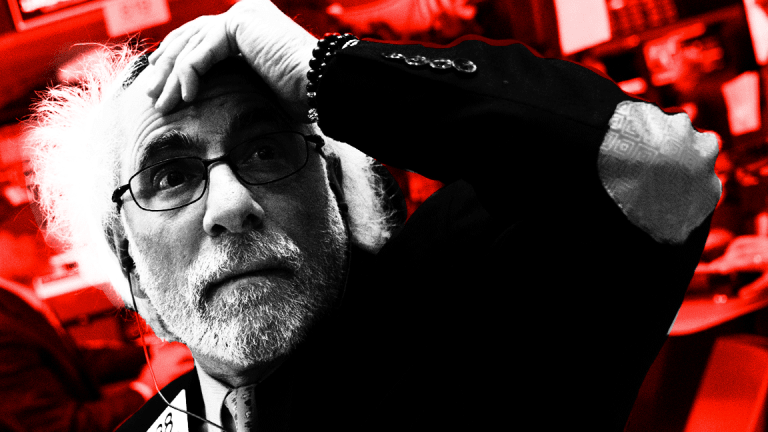 Publish date:
3 Must Reads on the Market From TheStreet's Top Columnists: Market Volatility, Small Cap Opportunities, and Tackling Trade
Our experts take up market volatility, small cap opportunities, and tackling trade.
Our experts take up market volatility, small cap opportunities, and tackling trade.
As a result of President Trump's new trade threats the markets plummeted on Monday.
Among the stocks hard hit were Boeing  (BA) - Get Report  , after China's premier said they were prepared to continue talks with France linked to the purchase of Airbus SE (EADSY) - Get Report  planes. 
Also, Harley-Davidson (HOG) - Get Report  , which said it would shift production of some of its Europe-bound motorcycles to international facilities.
One bright spot was Campbell Soup (CPB) - Get Report  which was up as much as 10% after it was reported that Kraft Heinz (KHC) - Get Report  was interested in buying the company.
Here are three top takes from the columnists of Real Money and Real Money Pro, our premium sites for Wall Street professionals and active investors:
Doug Kass: The New Regime of Volatility Is In Place
"The proximate cause for the early morning future's drop (-17 handles) is the heightened trade tension between China and the rest of the world with the U.S. - something Jim "El Capitan" Cramer and I have been consistently cautioning about," notes Real Money Pro columnist Doug Kass, author of Doug's Daily Diary.
"The leveraged ETFs and quant strategies (e.g., volatility trending and risk parity) and changing market structure may take it from there and could create a turmoil filled and volatility trading session today," Kass says.
"Donald Trump is Making Economic Uncertainty and Market Volatility Great Again as the second order impact on trade, global economic growth and business confidence is being upended at a time stocks are elevated in price and valuations (particularly against GAAP expectations)."
Small-Caps Offer Port in Stormy Trade Seas
Real Money Pro columnist Bret Jensen says that the "small-caps continue to hold up well. The Russell 2000 was almost flat on the week as investors bet this part of the market will not see the same impact from tariffs, sanctions and whatever other trade measures eventually are enacted amid the current tit-for-tat gamesmanship occurring among the major trading economies of the world. This trend has been in place for a while, and the Russell 2000, as represented by the (IWM) - Get Report , has held up quite well over the past month as trade concerns have taken center stage."
Tackling Trade Is a Dangerous Sport
"The U.S. Treasury Department is preparing new rules that would be designed to prevent Chinese (25% plus) owned firms from purchases of U.S. (high end) technology type entities," writes Real Money columnist Stephen Guilfooyle. "According to the
Wall Street Journal
, the administration may, at the same time, block the export of high-end technology in any way to China -- a double whammy, so to speak. The administration may carry on with the use of a
as the reasoning for such moves, which would involve both the Commerce Department's cooperation with Treasury, as well as with the National Security Council."
______
4 Top Experts Tell You How to Play the Market. TheStreet's Scott Gamm recently sat down with top market watchers from Bank of America, Fisher Investments, Invesco and Wells Fargo. Click here and register to watch a free roundtable in which they lay out their best advice.