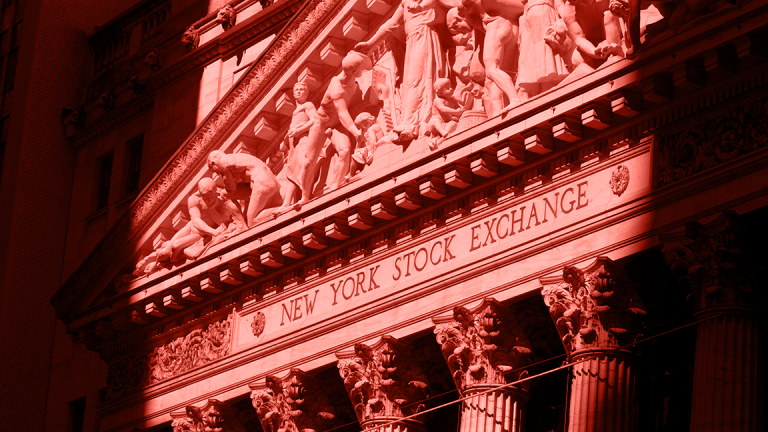 3 Must Reads on the Market From TheStreet's Top Columnists: China and Treasuries, Trading in a Trade War, and Cannabis Space
Jim Cramer and our other experts discuss China and Treasuries, trading in a trade war, and the cannabis space.
Jim Cramer and our other experts discuss China and Treasuries, trading in a trade war, and the cannabis space.
Markets in the U.S. and abroad plunged on Tuesday as President Trump threatened China with additional tariffs as the trade war escalates.
Here are three top takes from the columnists of Real Money and Real Money Pro, our premium sites for Wall Street professionals and active investors:
Jim Cramer: Why China Selling Treasuries Wouldn't Be That Bad
"Yes, I am concerned about targeted tariffs and boycotts by China of our most visible Chinese exporters. But if they want to sell their $1.1 trillion in Treasuries as a way to protest and repatriate, I say bring it on," writes TheStreet's Jim Cramer.
How to Trade During a Global Trade War
Real Money columnist Stephen Guilfoyle says, "There is a little trick I learned a long time ago -- and it works. On days that I knew coming in that I would be trading in a hole, I place a blank post-it note over the spot on my screen where my P/L is visible. Why do I do this? Understandable question. If that number is awful, it attracts my eyeballs. I then over-trade. Out of sight, it becomes that much easier to make reasoned decisions. Trust me on this. I am old, and bear the scars of many beat-downs. I have been down this road a few times. On top of that, there are a few other tricks of the trade, here."
How to Play Canopy Growth
"With cannabis legalization legislation flying through Canada's parliament, now is the time to start considering the space again," notes Real Money Pro columnist Timothy Collins. "Of course, many names have pushed higher going into the legislation votes, but now it is time to start thinking long-term rather than short-term. Now, is the time to start thinking about the big names. And no one in Canada is bigger than Canopy Growth (CGC) - Get Report  when it comes to space to grow."
______
4 Top Experts Tell You How to Play the Market. TheStreet's Scott Gamm recently sat down with top market watchers from Bank of America, Fisher Investments, Invesco and Wells Fargo. Click here and register to watch a free roundtable in which they lay out their best advice.