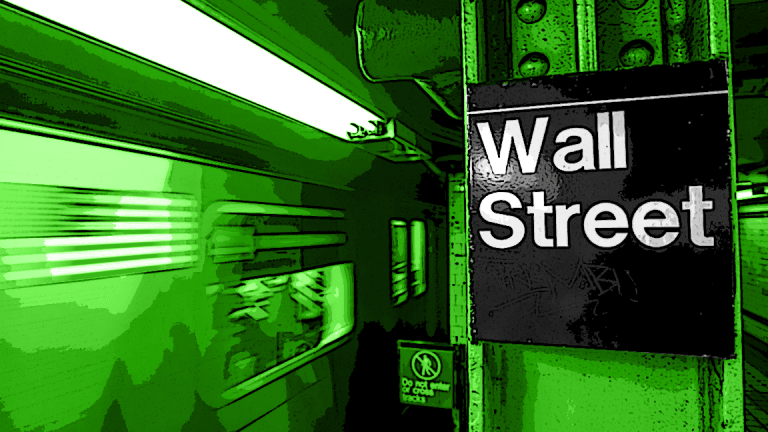 Publish date:
3 Must Reads on the Market From TheStreet's Top Columnists: North Korea and the Markets, Defense Stocks, and McDonald's
Jim Cramer and our other experts take up North Korea and the markets, defense stocks, and McDonald's latest challenge.
Jim Cramer and our other experts take up North Korea and the markets, defense stocks, and McDonald's latest challenge.
Markets on Tuesday were mixed following President Trump's historic meeting in Singapore with North Korea leader Kim Jong-un where they signed a "comprehensive" agreement to continue talks that would lead to denuclearization of the Korean peninsula.
The Consumer Price Index in May rose 0.2%, meeting economists' expectations, and rising 2.8% over the past year, the fastest pace since 2012.
AT&T (T) - Get Report  and Time Warner (TWX) will learn today if a U.S. District Court judge decides that the two can merge, affecting U.S. telecommunications.   
The Fed begins a two-day meeting Tuesday at which the central bank is expected to raise short-term interest rates a quarter point, a second increase in 2018.
Tesla (TSLA) - Get Report said it would cut approximately 9% of jobs company-wide, sending the stock higher.
Here are three top takes from the columnists of Real Money and Real Money Pro, our premium sites for Wall Street professionals and active investors:
Jim Cramer: There May Be No Stock Market Implications Regarding North Korea
"North Korea is a small country with big weapons. The goal must be to denuclearize the country but if North Korea is denuclearized and they let go all of the hundreds of thousands of people thought to be in their gulags then the country my fall. Obviously no leader, even as strange as Kim Jong-un goes into talks with the most powerful nation on Earth in order to dismantle his country," says TheStreet's Jim Cramer.
"Remember, North Korea, like East Germany, is a client state and if the Chinese want Kim to disappear he will disappear. I don't think President Trump would have the success that he has obviously had if the Chinese didn't want it to be so," Cramer adds. 
Trump and Kim Commit to Lasting and Stable Peace, but I'm Still Playing Defense
"As for the defense stocks in my portfolio, while there is virtually no threat of any hostility involving the two Koreas in the immediate future, the development of what has been agreed to in general will continue to present a headline risk," writes Real Money columnist Stephen Guilfoyle. "Defense budgets continue to grow around the planet -- $716 billion defense authorization bill in the U.S. alone; China with its "One Road" plans. What does that mean? Simply put, China continues on the path toward regional dominance, both economically and militarily."
"...In order to protect and defend American interests abroad, there will be a continued need to spend on high-tech aviation, naval, and amphibious capabilities. Any weakness in this space will present to me as opportunity to add to my favorite names in this space," Guilfoyle says.
McDonald's CEO Faces a New Challenge
Real Money Pro columnist Ed Ponsi notes that "Shares of McDonald's (MCD) - Get Report  received a boost last week when the company announced a restructuring of its regional offices. The company plans to save $500 million by eliminating several layers of middle management, the equivalent of about one-fifth of its corporate overhead. McDonald's is expected to provide additional details, including the number of planned layoffs, today at a scheduled town hall meeting."
"When you consider that the company currently has eight layers of middle management, some corporate downsizing was perhaps inevitable. McDonald's has been planning a restructuring of this nature for years, but leave it to Steve Easterbrook, the company's dynamic CEO who took the reins in March of 2015, to actually get the process started," says Ponsi.
______
4 Top Experts Tell You How to Play the Market. TheStreet's Scott Gamm recently sat down with top market watchers from Bank of America, Fisher Investments, Invesco and Wells Fargo. Click here and register to watch a free roundtable in which they lay out their best advice