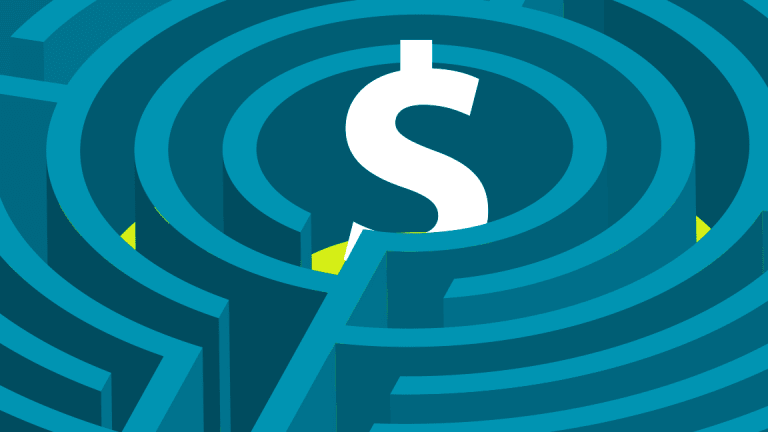 Publish date:
3 Must Reads on the Market From TheStreet's Top Columnists: Stocks, Trade, and Pajama Trading
Jim Cramer and our other experts discuss Trump and stocks, trade, and pajama trading.
Jim Cramer and our other experts discuss Trump and stocks, trade, and pajama trading.
On Monday, markets were higher ahead of Tuesday's highly anticipated meeting in Singapore between President Trump and North Korea's Kim Jong-un.
Also tomorrow, the Federal Reserve begins its two-day meeting where the central bank is expected to raise short-term interest rates for the second time this year.
KKR & Co. (KKR) - Get Report  reached an agreement to buy Envision Healthcare Corp. (EVHC)  in a deal valued at $9.9 billion, including debt.
Shares of Boston Scientific (BSX) - Get Report soared after reports of a possible takeover by Stryker Corp. (SYK) - Get Report  .
Here are three top takes from the columnists of Real Money and Real Money Pro, our premium sites for Wall Street professionals and active investors:
Making Sense of Stocks in Trump's Trade World
"We don't know how to relate to it, because we have never seen anything like it before," writes ThesStreet's Jim Cramer. "As people struggle to figure out President Donald Trump's next trade moves, we can't figure out how they will impact stocks. Before we figured when they go sour -- the market should go down, and when they sound practical and peaceful -- it should go up. But that's no longer the case."
"What happened? Let's go over the difficulties people are having relating stocks to this morass, and then let me give you some answers based on my reporting on the situation," adds Cramer.
Trump Appears to Be Walking on a Bridge Too Far
"The markets have grown accustomed to sharp rhetoric from the President - whether it revolves around domestic or international policy," comments Real Money Pro columnist Doug Kass, author of Doug's Daily Diary. 
"Often Trump's strongly worded 'written on the back of a napkin' policy is an opening salvo - and maybe last week's Summit in Canada is yet another example of a White House's rhetoric pandering to its base. But Trump appears to be walking on a bridge too far -without a safety net - and policy (too often hastily crafted and typically conflated with politics) poses serious risks to our post World War II alliances. As well, the real economy could be at risk from his rhetoric and his policies," Kass observes.
"I am not being lulled into the market's current lack of response to Trump's wrong headed and dangerous policy," says Kass.
(This commentary originally appeared on Real Money Pro at 8:07 a.m. ET on June 11. Click here to learn about this dynamic market information service for active traders and to receive Doug Kass's Daily Diary and columns from Paul Price, Bret Jensen and others.)
Pajama Trading? Just Go Back to Bed!
Real Money Pro columnist Robert Lang says that "When the futures market opens for trading every Sunday at 3 p.m. PST and Monday through Thursday at 4 p.m. EST, there is a slew of activity, mostly from those wanting to take advantage of a thin market. But these so-called "pajama traders," a term coined by Jim Cramer describing those who may be trading in their pajamas overnight, seem to get it wrong more than right."
"Now of course," notes Lang, "there are instances where we have seen some fantastic trading action overnight..."
______
4 Top Experts Tell You How to Play the Market. TheStreet's Scott Gamm recently sat down with top market watchers from Bank of America, Fisher Investments, Invesco and Wells Fargo. Click here and register to watch a free roundtable in which they lay out their best advice