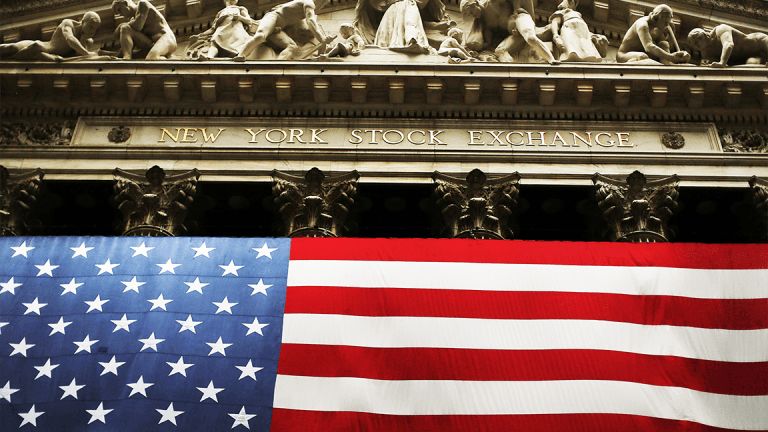 On Thursday the markets opened lower and continued their decline after President Trump canceled the June summit meeting with North Korean dictator Kim Jong Un. Later in the day markets began to cut their losses.
Also, the Commerce Department announced that it's investigating if automobile imports "threaten to impair the national security" of the U.S.
Earlier, Deutsche Bank  (DB) - Get Deutsche Bank AG Report  said it would cut thousands of jobs as it revamps operations and cuts costs. And, Best Buy Co. (BBY) - Get Best Buy Co., Inc. Report reported first quarter adjusted profit of 82 cents a share, beating Wall Street estimates and same-store sales topped consensus. The stock promptly fell more than 5%.
Here are three top takes from the columnists of Real Money and Real Money Pro, our premium sites for Wall Street professionals and active investors: 
Jim Cramer: Taming the Inflation Beast
"Has anyone noticed that interest rates have been ticking steadily down in the last week? After all of the hoopla about how rising rates has to crush the stock market you would think there would be similar dialogue -- and diatribes -- about how the stock market should climb higher now that we are back below 3% for the 10-year and look like we are headed to 2.75%," writes TheStreet's Jim Cramer.
" What's happened to move rates down?" Cramer asks. 
Doug Kass: Why I Remain Bearish
"More dovish (than expected) Fed comments contributed to a midday reversal in the averages in Wednesday's trading session. That party contributed to a 20-point reversal in the S&P 500 Index from the morning's lows," says Doug Kass, author of Real Money Pro's "Doug's Daily Diary."
"Tactically, I believe that the rally will be short lived and that, the current high end of the recent trading range (since early February), will prove to be difficult to overcome over the near term. My concerns are multiple," Kass notes.
For Kass, "Most importantly, we are in an advanced economic and market cycle."
Boyd Gaming Is a High Roller
Real Money Pro columnist Ed Ponsi says, "In the gaming sector, most of the attention is drawn by big names like MGM Resorts (MGM) - Get MGM Resorts International (MGM) Report and Wynn Resorts (WYNN) - Get Wynn Resorts, Limited (WYNN) Report  . Those stocks have performed well in recent years, with Wynn returning an outstanding 94.88% last year on top of a 25.03% return in 2016."
But, Ponsi point out, "Like a card counter that successfully avoids detection, there is another name in this sector that may have eluded investors' attention. For example, Boyd Gaming (BYD) - Get Boyd Gaming Corporation Report  has a market cap of just $4 billion, so it rarely makes headlines. Yet this little casino stock has been a high roller, cashing in a gain of about 440% since the start of 2013."