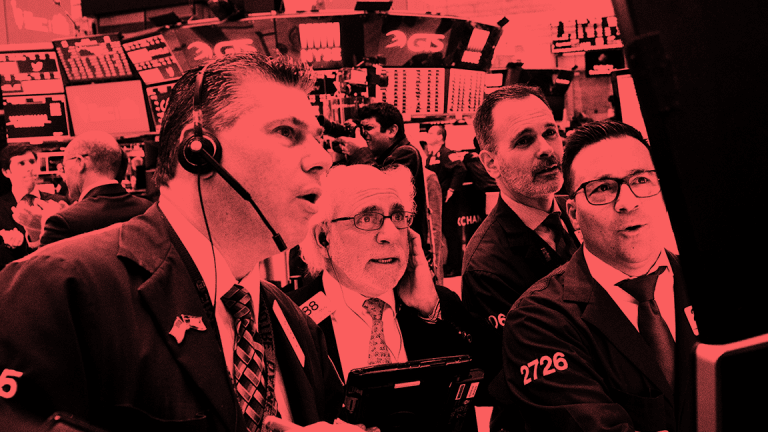 3 Must Reads on the Market From TheStreet's Top Columnists: Housing Business, Not Loving Your Stocks, and Banks and the Cannabis Space
Jim Cramer and our other experts look at the housing business, not loving your stocks, and banks and the cannabis space.
Jim Cramer and our other experts look at the housing business, not loving your stocks, and banks and the cannabis space.
The markets were down on Wednesday as China trade talks and the uncertainly of a North Korea summit remained in the forefront.
Before the bell, Target (TGT) - Get Report   shares slid after the retailer's earnings fell below analysts expectations. Also, Action Alerts PLUS holding Comcast (CMCSA) - Get Report  said that it was considering an all-cash bid for the assets that Twenty-First Century Fox (FOXA) - Get Report  was preparing to sell to Walt Disney (DIS) - Get Report .
Here are three top takes from the columnists of Real Money and Real Money Pro, our premium sites for Wall Street professionals and active investors:
Jim Cramer: Why the Market Turned Against Toll Brothers
Real Money columnist Stephen Guilfoyle says, "There is still reason for some optimism, however, we must never lose sight of the fact that daily, and overnight moves are no longer driven by human decision making. Short-term direction, and therefore hour by hour momentum are determined by algorithms that scan the broad news cycle for key words. This forces the human decision maker to become far more strategic, and far less tactical in nature. In other words, your best defense against markets that twist and turn in undesirable ways, is to simply know what you are trying to accomplish." 
"Repealing the gains from the tax code change. It's a constant these days if you are looking at the 'wrong' industry, meaning an industry that the market has turned against," writes TheStreet's Jim Cramer.
"And look no further than the housing business if you want to see the turn," Cramer says, adding "Let's take the case of one of the best builders in the world, Toll Brothers  (TOL) - Get Report , which has the acknowledged lead in the luxury market nationwide."
You Are Not In Love With Your Stocks. Got It?
Cannabis Industry Seeks to Woo Banks Despite Federal Roadblocks 
"While the majority of the banks are still reluctant to go near cannabis space, some are exploring ways to jump on the cannabis bandwagon on a national scale," according to Real Money columnist Steve Gelsi.
"The cannabis industry has all the signs of a burgeoning industry: more states are getting ready to launch legal medical and adult use cannabis programs, and the U.S. consumer cannabis spending is expected to total $20.8 billion by 2021, according to research firm Arcview. Retail North America sales jumped about 33% to nearly $10 billion last year alone," Gelsi notes.