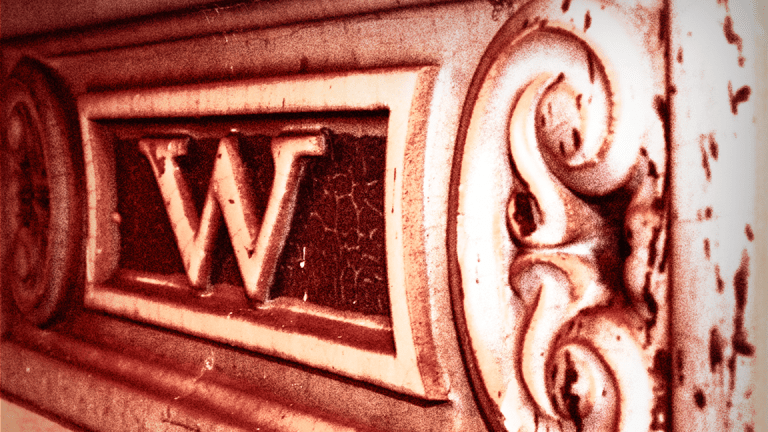 Markets were mixed on Thursday as Brent crude passed $80 a barrel for the first time since November 2014, boosting energy shares, and as Cisco (CSCO) - Get Cisco Systems, Inc. Report  and Walmart  (WMT) - Get Walmart Inc. Report declined after each reported earnings.
Also today is the trade summit in Washington, led by China Vice Premier Liu He and Treasury Secretary Mnuchin, as they look for an agreement over tariffs.
Here are three top takes from the columnists of Real Money and Real Money Pro, our premium sites for Wall Street professionals and active investors: 
Jim Cramer: Homebuilder, Consumer Packaged Goods Stocks Face the 'New' Bad
TheStreet's Jim Cramer asks: "Is there any value to a homebuilder in a rising rate environment? Can any consumer packaged goods company buck the gravitational pull of a ten year gone run-amok?" 
"The declines in these kinds of stocks have become positively ursine as their values cascade with the ten year's price. It's almost as if it is one-for-one, every 100 basis points rise in the ten year's interest rate is a couple of percentage point fall in the stock prices of these companies," says Cramer.
"It's inexorable and it's almost frightening to the point that there's nothing that seems to top it. These stocks are like spewing volcanoes. You do not want to get hit by one of them," Cramer concludes. 
4 Reasons Why Markets Will Crash Next Time: Market Recon
"Markets Will Crash Again. When? Tough question," says Real Money columnist Stephen Guilfoyle, adding, "One thing we do know though, is that highs and lows do happen, and the further down the road we go, there seems to be greater reliance upon speed, and less upon sentient price discovery at a centralized point of sale. You and I, and every honest person who watches the marketplace know that this is dangerous. If we are unable to ascertain the when, are we able to determine the why? Why will markets crash next time?"
Guilfoyle offers four obvious reasons, here.
Costco Looks Good for Income Investors as Consumers Become More Frugal
Real Money Pro columnist Christopher Versace says that "Rising U.S. gasoline prices and rising interest rates seem poised to sap consumer disposable income, meaning that many Americans will soon have to look for ways to stretch their budgets. That's probably good news for Action Alerts PLUS holding Amazon (AMZN) - Get Amazon.com, Inc. Report , but income-oriented investors probably already know that AMZN doesn't pay a dividend."
"So," notes Versace, "those who want a mix of dividends and capital appreciation might check out warehouse retailer Costco (COST) - Get Costco Wholesale Corporation Report  instead."
______
TheStreet presents on May 22: "How to Stomach Market Volatility." Hosted by Fisher Investments, the exclusive live webinar will give you the tools to successfully navigate market volatility and discuss why having a wealth manager is more critical than ever before. Quickly register for the event here.