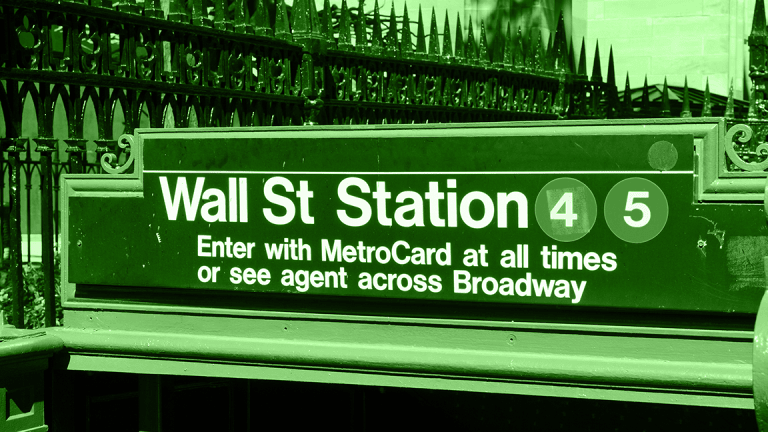 3 Must Reads on the Market From TheStreet's Top Columnists: Cloud Kings, Home Depot, and the Dollar
Jim Cramer and our other experts discuss cloud kings, Home Depot and the dollar.
Jim Cramer and our other experts discuss cloud kings, Home Depot and the dollar.
The markets were sent skidding lower on Tuesday as Home Depot (HD) - Get Report posted stronger-than-expected first-quarter earnings, but its same-store sales were hit by the colder winter temperatures that also impacted the key spring period. The stock was down well over 1%.
Also, the Commerce Department reported retail sales increased 0.3% in April, below a revised 0.8% gain in March.
The second round of trade talks between the U.S. and China beggan Tuesday in Washington with the two sides still "very far apart" on key issues such as intellectual property protections and agricultural tariffs, according to Terry Branstad, the U.S. ambassador to China.
Here are three top takes from the columnists of Real Money and Real Money Pro, our premium sites for Wall Street professionals and active investors:
Jim Cramer: Cascading Cloud Kings Could Provide Big Opportunity
"I don't like it when no one knows what's causing certain stocks to go down. That's how I felt about the cascading stocks of the 'cloud kings' Monday, including salesforce.com (CRM) - Get Report , Adobe Systems (ADBE) - Get Report , Splunk (SPLK) - Get Report  , Red Hat (RHT) - Get Report  and VMware (VMW) - Get Report . I have developed enough sources at these companies to know that they fell because they were hitting 52-week highs and that they became intra-day sources of funds for lower-multiple semiconductor stocks," says TheStreet's Jim Cramer.
"Now I don't want to be too cynical about this, but it is relatively inconceivable that so many of the same kind of stocks would go down at the same time unless there was a downgrade lurking somewhere," adds Cramer.
Why Home Depot Will Not Get 'Amazoned' and I Remain a Long-Term Stockholder
Real Money columnist Stephen Guilfoyle notes that "The Home Depot (HD) - Get Report  reported quarterly data this morning. This forces me to think of industries, or corporations that sort of wear a bullet-proof vest when it comes to disruption via e-commerce giant -- and "Death Star" -- Action Alerts PLUS holding Amazon (AMZN) - Get Report ."
"The online business has been a significantly growing slice of Home Depot's business. Of course, Amazon can sell you plenty of what Home Depot can. How can a retailer make a stand against this giant? There are several reasons," Guilfoyle points out.
How to Play a Coming Turn in the Dollar
"Over the past month, the U.S. dollar has reaped sizable gains against its peers. A rally that began on April 17 saw the U.S. Dollar Index ($DXY) climb from 89.50 to 93.40, a significant gain over a short span," writes Real Money Pro columnist Ed Ponsi.
"Now, several analysts have declared that the dollar rally is over. According to Mark McCormick, head of FX strategy for TD Bank North America, 'The market has hit the pause button on the dollar rally.'"
"If the dollar is about to resume its slide, which stocks are most likely to benefit?" asks Ponsi, who has two names in mind.