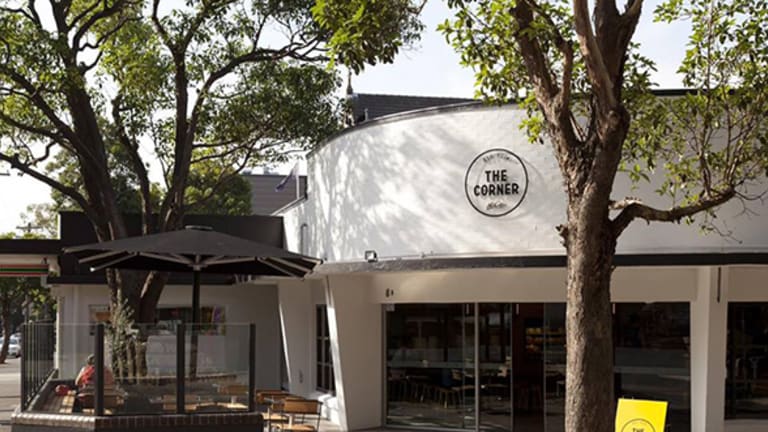 3 Huge Fast-Food Names Are Quietly Testing Upscale Versions of Themselves
Several fast-food giants are experimenting with premium concepts to boost sales for the long term. Customers will scarcely know Yum Brands, McDonald's and Starbucks are behind these offerings.
Several fast-food giants are experimenting with premium concepts to boost sales for the long term. Customers will scarcely know Yum Brands, McDonald's and Starbucks are behind these offerings.
NEW YORK ( TheStreet) -- Fast-food heavyweights that have been dealing with sharp public criticism of their high caloric menus and shareholder rebukes for stagnant sales of cheap eats may have found just the right solution.
The plan? Launch almost unrecognizable sub-brands as testing labs for healthier, more expensive food to eventually be funneled into fast-food kitchens globally. Or if the sub-brands prove successful enough, try to launch and build them out to exist on their own.
The main industry players are each taking slightly different approaches to this. On Monday, Reuters reported that Yum Brands (YUM) - Get Report, owner of Taco Bell, Pizza Hut and KFC, had opened an Italian cuisine-inspired establishment called Atto Primo in Shanghai. The name means "first act" in Italian. According to Reuters, the dimly lit, sit-down eatery will serve as a lab to test ideas for possible broader rollout at Yum Brands' fast-food restaurants in China. 
Under its Pizza Hut and KFC banners, Yum Brands operates some 6,700 venues in China. China division system sales grew a meager 1% last year amid consumer concern about food quality following a well-publicized supplier issue at rival McDonald's (MCD) - Get Report and its own problems.
Items on the Atto Primo menu, such as a calzone stuffed with spinach, mozzarella and porchetta, might not only be adapted to boost sales in China but also in Pizza Hut outlets in the States. Atto Primo's apple strudel might also make sense at a Pizza Hut, which already offers a dessert pizza. 
Pizza Hut's U.S. sales fell 1% in 2014 as it worked to gain traction with a pricier menu featuring artisan pizzas and encountered stiff price competition from Domino's Pizza (DPZ) - Get Report and Papa John's (PZZA) - Get Report.
McDonald's, meanwhile, has elected to set up an upscale restaurant in Australia. There, the Golden Arches has unwrapped The Corner, a shop literally positioned on an Australian street corner. Almost unrecognizable as anything affiliated with McDonald's save the Ronald McDonald cookie jar near the checkout area and yellow interior-design accents, the eatery has a menu promising pulled pork sandwiches, basil soup and craft soda.
Easy-to-make pulled-pork sandwiches and eclectic craft sodas at The Corner could be brought to the U.S. should they score favorable reaction to interest people in a trip to McDonald's. Traffic counts and sales continue to fall at McDonald's in the United States as consumers opt for the healthier fare at fast-food chains such as Chipotle (CMG) - Get Report and Shake Shack (SHAK) - Get Report.
Although not a typical fast-food company, Starbucks (SBUX) - Get Report has also dived into the upscale-restaurant game with the launch of establishments under the Reserve banner that serve exotic coffee blends from around the world. The likely goal by Starbucks with Reserve is to try to offset competitive pricing pressures in its core iced and hot coffee beverages. Training the consumer's taste buds on premium coffee at new retail outlets will also help Starbucks sell the Reserve brand packaged coffee now popping up in the aisles of supermarkets.
The Seattle-based coffee giant plans to roll out 100 new Reserve stores in the next five years. The stores, which will begin opening this year in Chicago, Los Angeles, New York and San Francisco, feature a more luxurious interior than a Starbucks while serving up pricier expresso drinks.
TheStreet takes a closer look at the three new under-the-radar premium brands being served up by fast-food firms:
1. The Corner
Owner: McDonald's
Concept: Healthy indulgences, with a farm-fresh accent
Featured menu items: Chipotle pulled-pork, brown rice, pastries, panini with Colby cheese, lentils, basil soup, craft soda, tofu
Location: Australia
Future plans: Undetermined after the first store's opening
2. Atto Primo
Owner: Yum Brands
Concept: Upscale Italian food
Featured menu items: Beef tartare, baked shallots, truffle goat cheese, parsley-crumbed baked sardines, Wagyu flank steak
Location: Shanghai
Future plans: Undetermined beyond a single store's opening
3. Reserve
Owner: Starbucks
Concept: Showcasing the coffeemaking process, using more exotic coffee blends
Featured menu items: Exotic coffees from around the world, cinnamon rolls
Locations: Chicago, Los Angeles, New York, San Francisco and Washington, D.C. -- in 2015
Future plans: 100 locations over the next five years
This article is commentary by an independent contributor. At the time of publication, the author held no positions in the stocks mentioned.