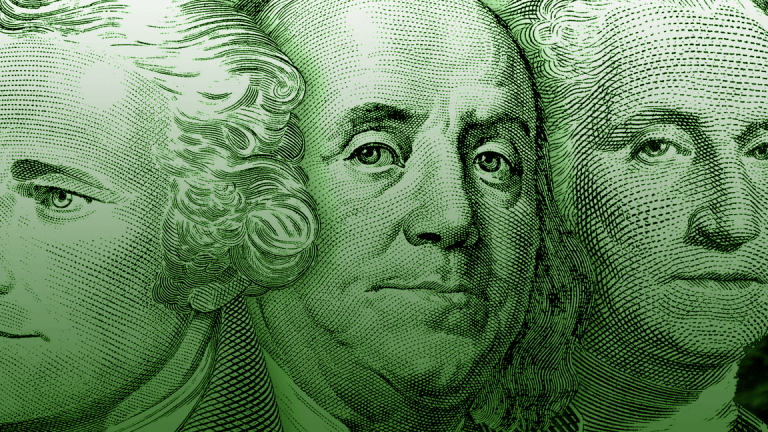 3 Hot Reads on Stocks From TheStreet's Top Columnists
Jim Cramer and our other experts discuss getting to the next level, oil plays and homebuilders.
Jim Cramer and our other experts discuss getting to the next level, oil plays and homebuilders.
Markets on Friday fluctuated throughout the day as energy and tech stocks added to the week's gainers. Action Alerts PLUS holding Nvidia posted better-than-expected earnings and revenue, and gave upbeat guidance. Still, shares were down over 1%.
Here are three top takes from the columnists of Real Moneyand Real Money Pro, our premium sites for Wall Street professionals and active investors:
Jim Cramer: We Need a Wall to Come Down to Go to the Next Level
TheStreet's Jim Cramer writes that "We went from pricing in a lot of bad to pricing in a lot of good in record time. It's rather amazing. Just six days ago, the big reversal day, we were pricing in another weekend of difficult trade talk and a belief that the Chinese were going to make trouble this past weekend and our European allies were growing restive about our insistence that auto tariffs come down while we seemed incredibly far apart in the NAFTA talks."
But, Cramer adds, "We need a wall to come down to go to the next level. If another one is thrown up, say between us and China or us and Europe or us and Mexico, the positive perception could be run over by the negative reality."
How to Play Oil's Big Rebound
"Oil has been on a constant march higher since bottoming out last June. With summer driving season around the corner, the price has to head even higher from here, right? Not necessarily," observes Real Money Pro columnist Timothy Collins.
"Let's check out some individual oil sectors and names," Collins says.
Housing Still Shines: 2 Undervalued Gems
"Homebuilders are the second largest allocation within my own portfolio," according to Real Money Pro columnist Bret Jensen.
"They were stalwart performers for the most part in 2016 and 2017. However, that momentum has slowed considerably in 2018 as the markets worry about the negative impacts of higher mortgage rates on demand and margin challenges given higher lumber prices. Nevertheless, mortgage rates have stabilized of late and remain near historical lows especially considering the strong job market," notes Jensen.