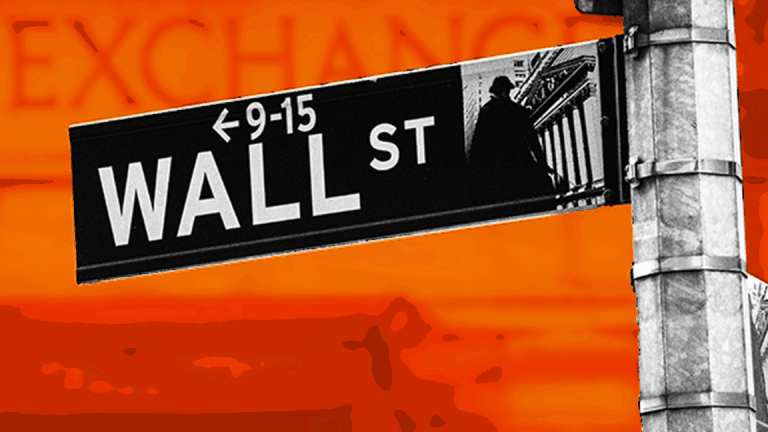 3 Hot Reads on Stocks From TheStreet's Top Columnists
Jim Cramer and our other experts discuss oil futures, steps to a broad market breakout, and price action.
Jim Cramer and our other experts discuss oil futures, steps to a broad market breakout, and price action.
On Thursday, markets soared after the release of inflation data that was weaker than expected. Oil helped drive gains as there was a surge in global crude prices, and after Israel attacked Iranian sites in Syrian overnight after Iran attacked the Golan Heights with missiles.Technology shares were also up.
Earlier, President Trump announced that he plans to meet with North Korean dictator Kim Jong Un in Singapore on June 12.
Here are three top takes from the columnists of Real Moneyand Real Money Pro, our premium sites for Wall Street professionals and active investors:
Jim Cramer: The Stock Market Knows Not Necessarily to Trust the Oil Futures
TheStreet's Jim Cramer asks: "Why isn't the market more fearful of an oil spike here? Why are we comfortable, if not bullish, when oil runs as it did yesterday and the early morning today over Middle Eastern tensions?"
"Stock traders know that oil traders are a skittish bunch and take oil up on any and all tensions," Cramer contuinues, "They seem to know only one thing: take oil up on bad news and the equities people have become suspicious of big runs, especially ones driven by geopolitical risk and not demand."
3 Steps to a Broad Market Breakout
"Have you ever stepped gingerly on ice to test if it will hold your weight? There's a tense moment when you wonder if the ice will break. One thing is certain, though: If you tread on thin ice too often, it's certain to give way," says Real Money Pro columnist Ed Ponsi.
"The S&P 500 (@ES) has had its share of tense moments with its 200-day moving average, testing that key indicator on numerous occasions since Feb. 6. The index's foot temporarily broke through the ice on April 2, the lone day that it closed beneath its 200-day MA," Ponsi notes.
"Is the broad market about to escape this icy quagmire with nothing worse than a mild case of popsicle toes?" asks Ponsi.
Price Action Is What Matters and It Is Relentless to the Upside Now
"Momentum is building as the bulls with idle cash on the sidelines are panicking that they may have missed an opportunity to put it to work at lower prices," according to Real Money columnist James DePorre.
"The breakout over the trend line yesterday was a major technical development," DePorre says.