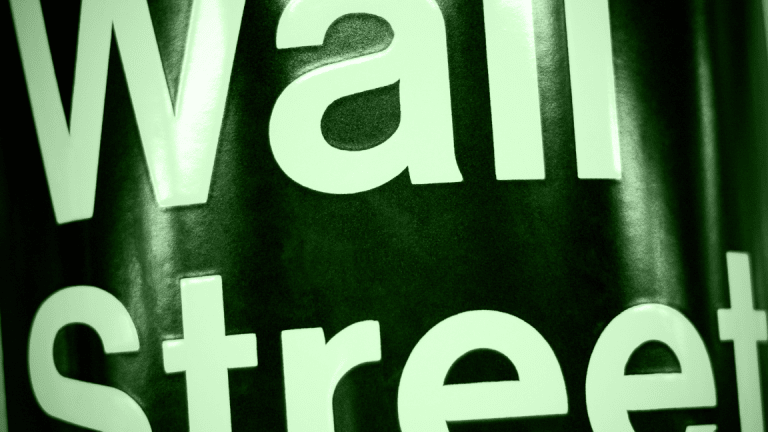 3 Hot Reads on Stocks From TheStreet's Top Columnists
Jim Cramer and our other experts discuss big market openings, Disney's earnings and Comcast's move on Fox.
Jim Cramer and our other experts discuss big market openings, Disney's earnings and Comcast's move on Fox.
On Tuesday, markets were lower as President Trump makes his decision on the Iran nuclear deal, and as global oil prices declined. Action Alerts PLUS holding Comcast (CMCSA) - Get Report saw its shares drop after reports said it has explored financing for a bid to challenge Walt Disney's (DIS) - Get Report purchase of a large part of Twenty-First Century Fox (FOXA) - Get Report . 
Here are three top takes from the columnists of Real Moneyand Real Money Pro, our premium sites for Wall Street professionals and active investors:
Jim Cramer: Big Up Openings Based on Nothing Are for Suckers
TheStreet's Jim Cramer says that "we can't outlaw big up openings. We have no right to be able to say 'caveat emptor' before every buy that occurs. But can we stipulate that after one more day like yesterday it's become a pattern of ridiculously immense proportions?"
"So," Cramer continues, "we have to ask why can't people resist? Why can't they just wait for a better entry point? This was a topic of the teach-in last Saturday and I think the main reason is we have to unlearn the lessons of 2017 where buying meant never having to say you are sorry."
(Go inside TheStreet's "Investor Boot Camp" Conference)
Disney Reports Tonight, Get Some: Market Recon
"Last Thursday," writes Real Money columnist Stephen Guilfoyle, "I put together a pre-earnings trade idea for Walt Disney that involved both the purchase of equity, as well as the sale of both puts and calls to drag in some extra revenue and reduce basis. The shares hit a trough that day, and if one followed along (I did), you got in about four dollars below where the shares went out last night."
"I usually do not like to go back to one of my trade ideas this quickly, but I think given the overnight news flow, and the quarterly numbers expected tonight, that touching base on DIS is imperative to any serious investor at this point," notes Guilfoyle.
What Happens Next in the Fox Bidding War?
Real Money Pro columnist Ed Ponsi says: "First, Walt Disney Co. bid $52 billion for Twenty-First Century Fox's film studios and various intellectual properties. Now, Comcast Corp. is rumored to be preparing a $60 billion all-cash bid for the lion's share of Fox's assets."
"The Comcast offer is said to contingent upon the U.S. government's acceptance of AT&T's (T) - Get Report  proposed merger with Time Warner (TWX) . Comcast believes that an all-cash bid is superior, since it would be immune to price fluctuations in both the acquiring company and the overall market," Ponsi adds.