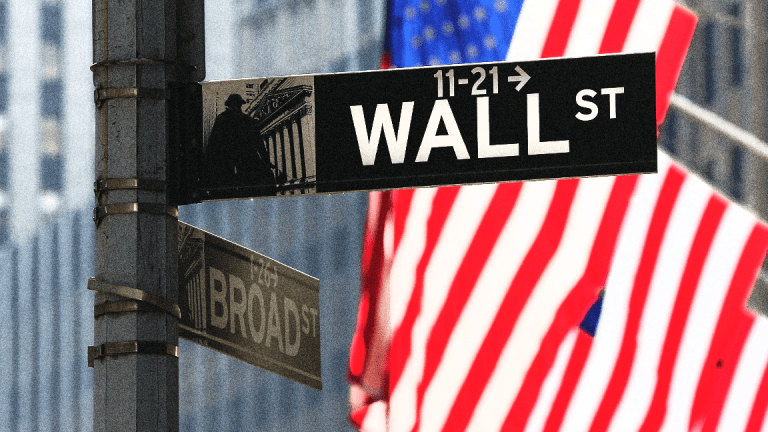 3 Hot Reads on Stocks From TheStreet's Top Columnists
Jim Cramer and our other experts discuss tech stock Skyworks, Buffett's Apple move, and possible Biotech M&A's.
Jim Cramer and our other experts discuss tech stock Skyworks, Buffett's Apple move, and possible Biotech M&A's.
On Friday, the markets surged higher following reports that Warren Buffett purchased 75 million shares of Actions Alerts PLUS holding Apple (AAPL) - Get Report , which then led the technology sector up. The April jobs report was below expectations but the unemployment rate fell to 3.9%. The U.S. and China concluded their trade talks.
Here are three top takes from the columnists of Real Moneyand Real Money Pro, our premium sites for Wall Street professionals and active investors:
Jim Cramer: Watch Skyworks Stock, It Is the Key to This Market
TheStreet's Jim Cramer writes that "the stock to watch, the key to this market is Skyworks (SWKS) - Get Report . If the stock moves up it means there can be a semi that isn't brought low by Apple and the Chinese trade talks - either or both."
"If Skyworks rallies and keeps the rally going it is a powerful signal that tech's OK," Cramer says.
Buffett's Apple Move Doesn't Do Much to Shift the Negative Technical Pattern
"The announcement that Warren Buffett has increased his stake in Apple by 45% is doing more for this market than Apple's earnings report on Tuesday night," says Real Money columnist James DePorre. "Apple is hitting new all-time highs and that is pushing up the Nasdaq 1.2%. You can see the positive sympathy this creates in the broader market as the Russell 2000 ETF (IWM) - Get Report is up 0.8% and breadth is approaching 2 to 1 positive."
"While this is a nice boost after the big swing yesterday it still doesn't do much to shift the negative technical pattern," he adds, "It is going to take more than a couple days of good action to overcome overhead and put the market back into a solid uptrend."
Surveying the M&A Landscape in Biotech
Real Money Pro columnist Bret Jensen notes that in his Wednesday's column "we talked about the nice uptick in significant deal volume in recent weeks and why the tailwinds behind that trend are likely to remain in place throughout 2018. Today, we will look at the M&A landscape in the biotech sector and who might be in play in the quarters ahead.
______
Join Jim Cramer May 5 for TheStreet's Boot Camp for Investors
Meet Jim Cramer and more than a dozen top market experts on Saturday, May 5, in New York for How to Diversify Your Portfolio: A Boot Camp for Investors.
Highlights includes:
An exclusive market update from Jim.
A keynote interview between Jim and PayPal CEO Dan Schulman.
Break-out panels with top market experts like Tony Dwyer, chief market strategist at Canaccord Genuity; Mike Hanson, senior vice president of research at Fisher Investments; and Peter Hug, global trading director with Kitco Metals.
Roundtable discussions with TheStreet's Carley Garner, Stephen "Sarge" Guilfoyle, Bob Lang and other columnists.
All attendees will also receive a free one-year subscription to our newest premium Web site, Retirement Daily (a $99 value).
Where: The Convene Center, 117 W. 46th St., New York
When: Saturday, May 5, 8:55 a.m.-2:45 p.m.
Price: $199. Includes a free one-year subscription to Retirement Daily (a $99 value)