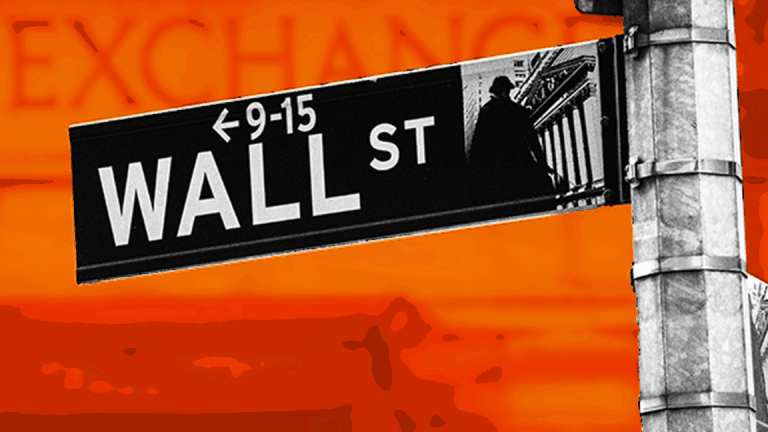 3 Hot Reads From TheStreet's Top Premium Columnists
Jim Cramer and our other experts discus China and tariffs, the 10 year nearing 3%, technical analysis, and biotech stocks.
Markets have been mixed on Monday as the 10-year Treasury yield closes in on 3%. Earnings reports today included from Halliburton (HAL) - Get Halliburton Company Report , Hasbro (HAS) - Get Hasbro Inc. Report and Kimberly-Clark (KMB) - Get Kimberly-Clark Corporation Report . Action Alerts PLUS holding Alphabet (GOOGL) - Get Alphabet Inc. Report  is among the companies reporting after the close. 
Sears Holdings (SHLD) surprised to the upside after CEO Eddie Lampert, through his hedge fund ESL Investments, offered to purchase the appliance brand Kenmore for $500 million from the retailer.
Here are three top takes from the columnists of Real Moneyand Real Money Pro, our premium sites for Wall Street professionals and active investors:
Jim Cramer: What's Worse, the China Tariff Battle or the 10 Year Crossing 3%?
"To listen to most business media and analyst commentary, the answer is simple: the ten-year trouble. As long as rates stay below 3% we are fine. They go above it, we aren't. We must go lower. Everything must go lower," writes TheStreet's Jim Cramer.
"I think that analysis is dead wrong, stupid, even," Cramer says emphatically.
Why Technical Stock Analysis and Charting May Serve You Well
Real Money columnist Robert Lang observes: "In this volatile and shaky market we find ourselves reaching for any tools to give it some clarity. It is the best way to help keep the emotions in check."
"Fundamental analysis works well for us in the long term (as well as the charts), but volatile markets are short term in nature and don't last for too long. Yet, the constant swings up and down can make some of us quite nervous and worried," Lang notes.
"Looking at the charts and technicals can put some reasoning and even rationale behind the violent moves, but we have to understand and interpret the indicators to get a good read. There are many tools out there to use and many are just different forms of the same analysis. I like to use momentum indicators to help me find the best trends," adds Lang.
Here's My Take on Biotech Stocks
This week we get our first look at quarterly numbers from major drug and biotech giants such as AbbVie (ABBV) - Get AbbVie Inc. Report  , Amgen (AMGN) - Get Amgen Inc. Report  , Biogen (BIIB) - Get Biogen Inc. Report , Biomarin Pharmaceuticals (BMRN) - Get BioMarin Pharmaceutical Inc. Report  and Action Alerts PLUS holding Eli Lilly (LLY) - Get Eli Lilly and Company Report , which all provide the market a glimpse of how the first quarter was for the industry over the next few days," according to Real Money Pro columnist Bret Jensen.
"I expect a couple of things to be evident in these quarterly numbers," Jensen says.