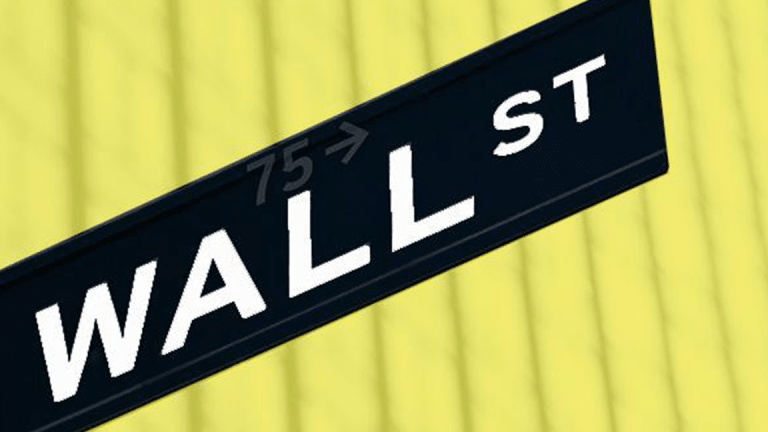 3 Hot Reads From TheStreet's Top Premium Columnists
Jim Cramer and our other experts discuss the FAANG stocks, a market bottom, and potential biotech targets.
Stocks have fluctuated on Wednesday as President Trump's saber rattling towards Syria and Russia intensified, oil prices surged, and Facebook (FB) - Get Meta Platforms Inc. Report  CEO Mark Zuckerberg continued his testimony on Capitol Hill, today before the House Energy and Commerce Committee. 
Here are three top takes from the columnists of Real Moneyand Real Money Pro, our premium sites for Wall Street professionals and active investors:
Jim Cramer: Why Haven't More Accomplished What the FAANGs Have?
"Nobody wants FAANG to be as big as it is. No one. Everyone sees the absurdity that you could have these handful of companies be so important to the overall market," writesTheStreet's Jim Cramer. "We don't want to accept it as a fact of life. We haven't wanted it to be that way ever since their ascendance began five years ago. In fact, it's been fought tooth-and-nail the whole darned way."
Cramer says he's "not urging you to love them. I am not urging you to embrace their market caps. I am saying, though, that they have these valuations because they have many different parts of their businesses operating at levels that makes people want to pay up for them."
Why You Can Not Think of Saying That Stocks Have Bottomed: Market Recon
Real Money columnist Stephen Guilfoyle thinks that "if precisely picking bottoms were so easy, then investors would never have to spend the time nor capital on hedging positions that we regularly stress as necessary."
"The mindset in my opinion has changed," Guilfoyle observes.
3 Potential Biotech Buyout Targets in the Second Quarter
"One thing I am hoping to see during the second quarter is increased M&A activity in the biotech space. Deal volume was strong in January thanks partly to clarity provided by tax reform and more importantly the need for major drug and pharma giants to replenish their pipelines," says Real Money Pro columnist Bret Jensen.
"However,  Jensen adds, "transactions dried up in February and March after volatility spiked in the market."
He notes that "a good sign on that front came Monday morning with Novartis (NVS) - Get Novartis AG Report announcing it will buy AveXis (AVXS)  for $8.7 billion...This has ignited a rally in other gene therapy concerns," discussed here.