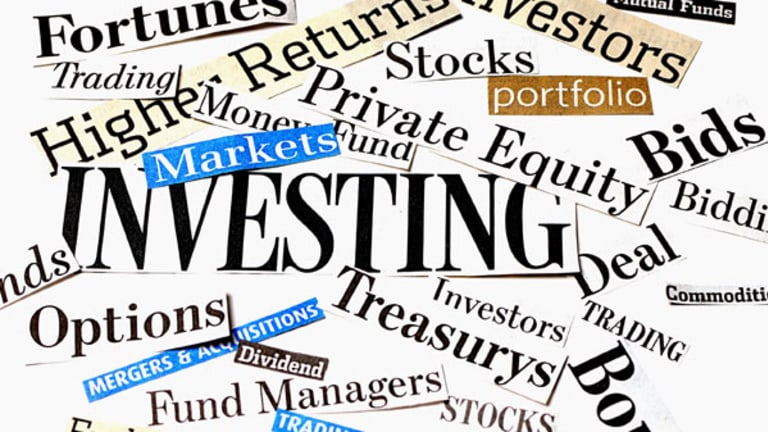 3 Homebuilder Stocks to Avoid
Homebuilders have not yet finished enduring the pain of foreclosures and prices bid up way too high.
MINNEAPOLIS (Stockpickr) -- I have two beautiful little girls, ages 7 and 4. Patience is not one of their strong suits. Specifically, whenever we go anywhere, they impatiently ask, "Are we there yet?"
I hear the same thing from investors wondering about the status of the homebuilding sector. At some point the industry will recover, right? It has been a long three years since the housing bubble was pricked. It is reasonable to think that some time soon the sector will rebound.
And yet here we are late in 2010 forecasting more trouble ahead for homebuilders in 2011. Can the industry handle another year of weak sales amid falling prices and ever-growing supply?
Well, homebuilders certainly made enough money during the boom years. Their balance sheets are mostly strong, and the answer is yes, they can survive another weak year. As passive investors, we must remain diligent in our analysis of the homebuilders before deciding to take the leap.
>>Also:
Rocket Stocks: Ford, Stryker, Starwood
Some are not waiting, choosing to buy into the group deciding that a bottom has been reached. Shares of most homebuilders have rebounded, and those with weaker balance sheets have attempted to shed distressed assets in an effort to clean things up.
I think those investors are jumping the gun. As tempting as it may be to say that a bottom has been reached, the industry has not yet finished enduring the pain of foreclosures and prices bid up way too high.
The economy is still fragile, foreclosures continue to flood the market, and prices remain stubbornly high. Even more problematic for investors is that premature buying of stocks in the sector push valuations well above what would historically be called cheap.
>>Also:
7 Stocks to Buy for a Santa Claus Rally
In my opinion, 2011 is setting up for this entire sector to be shorted. Valuations are too expensive and operating conditions are likely to be negative. In an irrational market that is mostly inefficient anything can happen. That said the bias for this group is straight down.
It would be easy to see 15% to 20% losses in the group. Here are
three stocks to avoid buying right now
.
Toll Brothers
(TOL)
At the top of my list of stocks to loathe in the homebuilding group is Toll Brothers. This company epitomizes everything to dislike about homebuilding stocks. In fact, I always viewed Toll Brothers as the poster child for the excesses of the outrageous bull run in home prices.
Build luxury and add a big premium on the price and the buyers will come. Well, at least for a while, until the bubble burst. When the floor was lost, so too was Toll.
>>Also:
Barclays' Luxury Retail Stocks to Buy
Amazingly Toll has held up better than one would expect. Sitting on a balance sheet fattened with profits, the company was able to withstand the crash relatively unscathed. It could have been much worse.
In response, the company is now building homes to cater to the not-so-wealthy class, but its homes are still very much upscale. In addition, the excesses of the McMansion have been replaced with more reasonably sized housing.
All the downsizing means smaller margins. Toll cannot get away with outrageous markups when the buyers have all the leverage. Despite successfully navigating the current environment, Toll cannot escape the reality of a tough market.
>>Also:
Cramer's Greatest American Manufacturer Stocks
At its current price, shares trade for nearly 1.2 times book value. That is expensive in any market and is way too much in a weak market. Historically, investors do well with homebuilding stocks buying at 0.8 times book value.
The outlook for Toll in 2011 is stock price erosion. I simply do not see how the price avoids going lower.
Comstock Homebuilding
(CHCI)
It is very difficult to kill off a company in the U.S. Even the very weakest of firms survive longer than they probably should. It is difficult to fail, and yet failures are what are needed in the homebuilding sector.
With too much supply, the last thing we need is too many homebuilders. So what are we to make of Comstock Homebuilders?
>>Also:
This company got in trouble by owning properties at the peak of the market at peak prices. When demand evaporated, Comstock was left holding the bag. It spent the last two years shedding assets and renegotiating with lenders.
What is left is a $20 million market-cap company that is begging for the chopping block. At just over $1 per share, this micro-cap penny stock trades for nearly 2 times book value. Who would pay such a price?
>>Also:
5 Penny Stocks for Big Profits
I wouldn't, and neither should you. Let's assume for a moment that the company survives, nowhere near a guaranteed assumption. You would almost have to pay me to want to own this stock.
I just don't want the risk. In order to be attracted to the stock, I would need to see a price below book value of 58 cents. That is a ton of downside risk without having much to look forward to on the upside.
This one is an easy sell.
D.R. Horton
(DHI)
D.R. Horton sells homes that are more reasonably priced. Unfortunately, even there the company must compete against existing inventory and a glut of short sale and foreclosure homes. It too must wait it out while the market settles.
Waiting it out means not earning a profit in the short term. There cannot be building for building's sake. No more "if you build it, they will come" nonsense.
D.R. Horton tripled in value from its low price below $5 per share. It has since settled back to around $10 per share, a price still more than double the lows. Where does the stock go from here?
>>Also:
Stocks Trading at 52-Week Lows
With the likelihood of weak demand in 2011, this stock could very easily trade back to or near the $5 lows. That will be the time to jump on board. Until then I would avoid the stock like the plague.
To see these stocks in action, check out the
3 Homebuilding Stocks to Avoid
portfolio.
-- Written by Jamie Dlugosch in Minneapolis.
RELATED LINKS:
>>Stocks to Benefit From Conflict in Korea
>>5 Must-Have College Football Stocks
Follow Stockpickr on
and become a fan on
Facebook.
At the time of publication, author had no positions in stocks mentioned.
Jamie Dlugosch is a founder and contributor to MainStreet Investor and MainStreet Accredited Investor. Formerly, he was president and CEO of Al Frank Asset Management. He has contributed editorially to The Rational Investor, The Prudent Speculator, Penny Stock Winners and InvestorPlace Media.