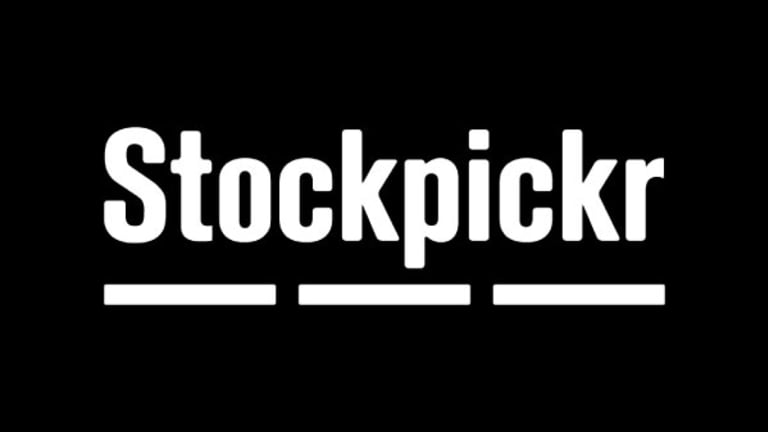 3 High-Yield Short-Squeeze Stocks
These heavily shorted dividend stocks could get squeezed higher on any positive catalyst.
BALTIMORE (Stockpickr) -- When times are tough, it's no surprise that investors flock to dividend stocks, seeking to grow their portfolios through high yields when capital gains aren't cooperating. But not everyone's a fan of dividend-paying stocks -- in fact, many are being actively shorted by investors who are hoping to profit from a decline in share price.
In some ways, dividend stocks have a lot to lose. With the emphasis placed on their dividend payouts, failure to meet investors' income expectations can have a gory impact on a stock's share price. But well-positioned dividend stocks are tough to bet against in the long term for the very same reason; investors are loath to sell an income payer as long as the stock is consistently paying out its income to investors.
For those reasons, some of the best short-squeeze opportunities can be found among high-yielding dividend stocks.
Related:
Warren Buffett's 10 Highest-Yielding Stocks
A short squeeze is the buying frenzy that ensues when a heavily shorted stock starts to look attractive again to investors, causing share price to skyrocket. One of the best indicators of just how high a short-squeezed stock could go is the short interest ratio, which estimates the number of days it would take for short-sellers to cover their positions. The higher the short ratio, the higher the potential profits when the shorts get squeezed.
Naturally, these three plays aren't without their blemishes -- there's a reason that these stocks are being heavily shorted. But for investors looking for exposure to a speculative play with a beefier risk/reward tradeoff, these could be powerful upside plays for the coming year.
With that, here's a look at
high-yield stocks with short squeeze potential
in 2011.
FirstEnergy
The last year has presented a fairly challenging environment for power utility
FirstEnergy
(FE) - Get FirstEnergy Corp. Report
. All told, shares of the Ohio-based power company fell 16% in the last 12 months. But the paring down of the firm's share price has at least provided new investors with a higher yield income play -- the stock's current annual payout rings in at $2.20 per share.
But that's precisely why short sellers are targeting this firm. With a short interest ratio of 12.5, it would take two-and-a-half weeks for shorts to cover their positions at current volume levels.
FirstEnergy is more diversified than most traditional utilities. The company has nearly 14,000 megawatts of power generation capacity, a number that's soon to increase substantially when the acquisition of
Allegheny Energy
(AYE) is completed. All told, the deal will give FirstEnergy a much larger footprint in its regulated utility business, which benefits from a high level of recession resistance. Meanwhile, the company has been working hard to grow its other business lines, particularly the merchant generation business.
While energy generation is a very capital-intense business, the company's cash flows should be more than adequate to secure its dividend payouts under current conditions. And with a history of payout growth behind them, investors should benefit from a return to higher levels of profitability as demand increases. \
That's the hope of investors like the
(FRUSX), which owns shares of FE in addition to stakes in
Entergy
(ETR) - Get Entergy Corporation Report
and
PG&E
(PGC) - Get Peapack-Gladstone Financial Corporation Report
.
Jean-Marie Eveillard at First Eagle Investment Management
also owns shares of FirstEnergy, at 1.7% of the total portfolio. According to WallStreetNewsNetwork, it's one of the
highest-yielding electric utility stocks
. TheStreet Ratings
.
Lorillard
For $11.5 billion cigarette maker
Lorillard
(LO)
, the cause of investors' anxieties is the FDA. That's because the government agency is stirring up new questions about the health concerns of menthol cigarettes, Lorillard's signature niche of the tobacco market. As a result, the company currently sports a short-interest ratio of 10.4.
Lorillard owns the Newport brand, the dominant name in menthol cigarettes. All told, the brand owns 35% of the menthol category and contributes more than 94% to Lorillard's revenues. While it's unlikely that menthols will be banned outright, investors are deeply concerned that new regulations could impose extra regulations on Lorillard, decreasing the company's ability to market its product.
Ultimately, that's probably a good thing for the company because increased scrutiny from the FDA is keeping competitors from stepping in, and focusing too many new resources on the incredibly profitable menthol category. Expect Newports' share of the market to continue growing in 2011.
The company's 5.84% dividend yield should continue to attract investors like the aptly-named
(VICEX), a mutual fund that invests exclusively in morally questionable companies. Other holdings include
Diageo
and
Lockheed Martin
(LMT) - Get Lockheed Martin Corporation Report
.
Other major holders include
, at 2.1% of the total portfolio, and
David Williams at the Columbia Value & Restructuring Fund
, at 4.4% of the total portfolio. With a
, the stock is one of TheStreet Ratings'
.
Realty Income
Retail REIT
Realty Income
(O) - Get Realty Income Corporation Report
has had some significant economic headwinds blowing against it in recent years, as both retail and
crumbled around its balance sheet. But the trust persevered throughout the recession, ultimately proving itself to Wall Street as a financially viable income investment.
Like many popular REITs, Realty Income is a conservative trust that enters into long-term, triple-net leases with its corporate tenants. As a result, the trust benefits from recurring, predictable revenues that aren't tied to the financial performance of the real-estate market. And because of the stock's structure as a real estate investment trust, shareholders lay claim to 90% of those revenues on a monthly basis. That makes this stock an attractive choice for investors who are looking for strong income plays.
While Realty Income's exposure to retail and real estate will continue to plague the firm with short-sellers, the trust has already proven itself through one of the most challenging markets most investors have ever faced. In December, it was one of several
stocks increasing their dividend payouts
.
Expect those dividends to continue flowing to owners such as the
WisdomTree MidCap Dividend Fund
(DON). The fund owns shares of
Integrys Energy
(TEG)
and
Kimco Realty
(KIM) - Get Kimco Realty Corporation Report
in addition to its stake in Realty Income.
For the rest of this week's short-squeeze opportunities, including
Pitney Bowes
(PBI) - Get Pitney Bowes Inc. Report
and
Cherokee
(CHKE)
, check out the at
High Yield Stock Short-Squeeze portfolio
at Stockpickr.
And to find short-squeeze plays of your own, be sure to check out the
community for insights and investment ideas.
-- Written by Jonas Elmerraji in Baltimore.
RELATED LINKS:
>>Top 10 Warren Buffett Dividend Stocks
>>11 High-Yield Stocks to Consider Now
>>3 Uptrending Short-Squeeze Stocks
Follow Stockpickr on
and become a fan on
Facebook.
At the time of publication, author had no positions in stocks mentioned.
Jonas Elmerraji is the editor and portfolio manager of the Rhino Stock Report, a free investment advisory that returned 15% in 2008. He is a contributor to numerous financial outlets, including Forbes and Investopedia, and has been featured in Investor's Business Daily, in Consumer's Digest and on MSNBC.com.