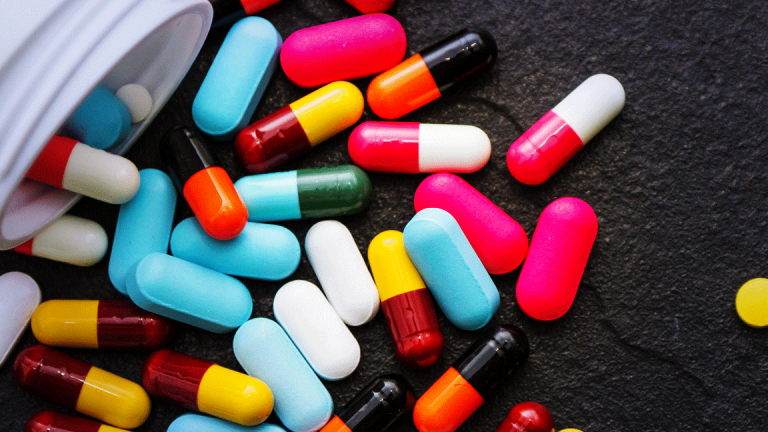 3 Biotech Stocks I Love for March (Celgene Is One of Them)
These biotech names are all great buys on dips. Notably Celgene, which is fresh off a terrible trading session.
I continue to use the market's recent hiccups to add to some of my core positions, primarily using a simple buy/write strategy to take advantage of the larger options premiums created by Wall Street's ongoing gyrations.
Here are three good candidates for this approach that I see in the biotech space.
ANI Pharmaceuticals (ANIP)
I like to buy ANI on dips partly because the company has been mentioned as a possible buyout candidate more than once. ANI also reported this week that fourth-quarter revenues grew almost 25% year over year, while management offered solid forward guidance.
Additionally, management has done a commendable job at making small strategic acquisitions over the years while keeping a clean balance sheet. That's something that has eluded many other firms in this space. With the shares priced just over 10x forward earnings, I have no problem adding some exposure to this stock whenever Wall Street goes into "risk-off" mode.
Celgene (CELG)
This biotech stalwart fell 9% on Wednesday to close at $87.12, its lowest level in more than three years.
Celgene tanked after disclosing after the bell Tuesday that the U.S. Food and Drug Administration sent it a Refusal to File letter regarding Celgene's New Drug Application for ozanimod, which aims to treat relapsing forms of multiple sclerosis. Celgene paid more than $7 billion in 2015 to buy a firm called Receptos just to acquire the rights to ozanimod.
The Refusal to File letter appears to stem from a Celgene bureaucratic snafu that certainly doesn't put management in a good light, but will probably only delay ozanimod's NDA submission, not kill it. Still, Celgene shares were already down some 30% from their recent highs even before Wednesday's selloff.
T2 Biosystems (TTOO)
This off-the-radar name is a classic "razor-and-the-razor-blade" story, where you sell your customers one device like a razor, then keep selling them an ongoing stream of supplies like razor blades.
In T2's case, the "razor" is a device called the T2Dx, which hospitals can use to diagnose bloodstream infections on-site and much faster than possible with current systems (which require sending samples to labs). The company also supplies an ongoing stream of panels that hospitals use in performing these tests.
One panel has already received government approval and is generating revenue, but T2's big potential catalyst is a new experimental panel that's designed to detect sepsis. Sepsis accounts for approximately one-third of hospital deaths, as well as 6% of overall hospital costs.
T2's new panel was 95% accurate in trials when it came to identifying the pathogens that cause this infection. And just as importantly, it can turn around test results in less than six hours vs. three days for the current system.
The new panel has already received European approval, and should garner the green light here in the United States over the next few months. That should trigger a substantial acceleration of the T2Dx installed base, as well as a big boost to company revenues.
If things fall into place, I believe TTOO could be a "multibagger" over the next few years. As such, I'm more than happy to add to my core stake whenever the market puts the shares "on sale."
(This column originally appeared Wednesday on Real Money Pro, our premium site for active traders and Wall Street professionals. Click here to get great columns like this even earlier in the trading day.)