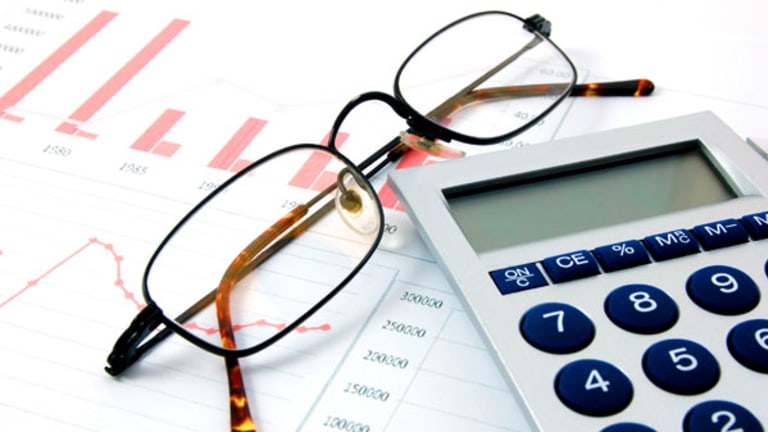 3 Downtrending Stocks to Avoid
These stocks are trending in the wrong direction and should be avoided at all costs.
These stocks are trending in the wrong direction and should be avoided at all costs.
WINDERMERE, Florida (Stockpickr) -- I am a dedicated trend follower, and for good reason: The strategy is useful beyond the stock market -- in business, sports, even human behavior.
Let's look at an example in the NFL. Atlanta Falcons quarterback Matt Ryan has won 15 straight home starts and is now 19-1 all-time when playing in the Georgia Dome. Since 2008, the Falcons are 19-3 at home, the best record in the NFL over that time span. It's clear how much winning momentum the Falcons have on their home turf, and this trend is particularly impressive because if the Falcons can keep winning at home and win their divisional race, they'll be almost a lock for home-field advantage in the playoffs.
The bottom line, and it pains me to write this after Atlanta just beat my Green Bay Packers last Sunday by 3 points, is that the Falcons are trending in the right direction just like a market-leading stock would. It doesn't mean they're going to win the Super Bowl, but it does mean that the probability of their winning is higher than for many other teams. Just compare the Falcons with the Dallas Cowboys, who are 3-8 and have almost no chance of making the playoffs (and have already fired their coach).
>>Also:
5 Must-Have College Football Stocks
I never recommend betting on sports, but for the sake of the example, let's pretend you are. If you've been betting on the Falcons at home, it's been money in the bank. If you had gone out on a limb with no statistical support to bet on the Cowboys, you would have lost repeatedly. What did I tell you? Trends matter.
Great sports teams, like great stocks, need great management that can change and adapt to produce the best results. Great companies enter new markets and release new products that go with the trend of what consumers want. Great teams cultivate talent with superior coaching that installs discipline and motivation.
So which companies are the Atlanta Falcons of the stock market right now? Take a look at
Priceline.com
(PCLN)
,
Apple
(AAPL) - Get Report
,
OpenTable
(OPEN)
,
Chipotle Mexican Grill
(CMG) - Get Report
Baidu.com
(BIDU) - Get Report
and
Netflix
(NFLX) - Get Report
, to name a few. These stocks have been trending higher all year, making new
and producing big returns. Along the way, the stocks have given investors many signals that they're market leaders that want to go higher, such as big volume breakouts, the failure to break key moving averages such as the 50-day and 200-day, and technical patterns of making higher highs and higher lows.
>>Also:
10 Best-Performing S&P 500 Stocks of 2010
But I don't want to focus on these market-leaders today. Instead, I'm looking for the Dallas Cowboys of the stock market -- the
stocks that are trending in the wrong direction
and should be avoided at all costs until something major changes and the trends show strong signs of reversing.
Investors who have been playing the banking sector this year for anything but a trade have been suffering through some serious pain. What's amazing about this trend is that it's gone global, with banks around the world being some of the
in 2010.
Just take a look at the performance in bank names such as
Bank of America
(BAC) - Get Report
,
National Bank of Greece
(NBG)
and
Deutsche Bank AG
(DB) - Get Report
. All three of these stocks have recently hit
and have produced nothing but big losses for their investors this year. Bank of America is down 26% so far in 2010, Deutsche Bank is off 29%, and the National Bank of Greece is down big by 63%. These stocks have so many issues at play it's hard to even quantify what the risks truly are.
Taking a closer look at Bank of America, the company is swimming in mortgage-related problems and loan documentation issues that have brought on lawsuits and tons of uncertainty. We all know about Bank of America's problems with foreclosures and subprime lenders, which have been weighing heavily on the stock this year. Now, according to a
prime lenders are the fastest-growing group of claims on the banking giant. Most of these issues stem from the company's purchase of Countrywide Financial, which makes up more than half of the mortgage claims at Bank of America.
>>Also:
Cramer's Bank Stocks With Headline Risk
Even worse for Bank of America are the rumors floating around Wall Street that
WikiLeaks is going to release a pile of very damaging information
showing unethical practices at the bank. It's still only in the rumors stage, but if WikiLeaks does have evidence of corruption or unethical behavior, it could be a death blow for Bank of America's stock.
>>Also:
10 High-Volume Bank Stocks With Upside
Let me just remind you that the stock is already performing as if something bad is about to hit the tape on the company. Shares of Bank of America have been doing nothing but trending lower all year, breaking through support levels and making new lows. Why try to pick a bottom here when we just don't know where the bottom will be? Buying fear on a stock is one thing that I can endorse when the stock is a market leader. But buying fear on a stock that is acting like this is just something I can't get behind.
Here's another problem for all of the banks, especially the foreign banks: exposure to the European debt crisis and sovereign debt risks. Sovereign debt spreads continue to blow out and trade at excessively high levels, despite bailouts and rescue packages that should have helped to ease fears. Foreign bank stocks tied to the PIIGS nations, such as
Bank of Ireland
(IRE)
,
Banco Santander
(STD)
,
Allied Irish Banks
(AIB)
Bank of Greece and
Banco Bilbao
(BBVA) - Get Report
, are all trading near their 52-week lows. Where is the edge in buying these stocks? The sovereign debt issues could go on for years, and at some point one of the PIIGS nations --think Spain or Italy -- could be just too big to bail out.
>>Also:
Must-See Charts: Bank of America, Microsoft, SPY
You're gambling if you buy these stocks for investments. The market is voting that something much bigger could be wrong at these financial institutions. Why gamble in names that are clearly trending in the wrong direction, when there are so many market leaders trending higher?
Another stock trading near a 52-week low that should be avoided is computer networking gear maker
Cisco Systems
(CSCO) - Get Report
. This stock hasn't been a market leader for years, and just one quick glance at the chart will tell you the entire story -- yet there's no shortage of market observers who will tell you that Cisco is somehow a great stock to hold for years.
>>Also:
How can anyone make that claim? The stock is down 19% year-to-date, and the shares have broken all yearly support levels. If Cisco continues to trend lower and breaks $17 a share, look out below, because the next level of support won't come in until around $14 a share.
Keep in mind that shares of Cisco are now down 60% in the last 10 years. What about a stock being down horribly in the short and the long term makes it a great stock to own? My take here is that Cisco has become too big to sustain a growth rate that investors want to see for high-growth stocks. Also, the company just hasn't been innovative enough and changing with technology to excite investors into wanting to own the shares. Compare Cisco Systems with competitor
Juniper Networks
(JNPR) - Get Report
, which is trading near a 52-week high and is up 31% in 2010. Juniper has been the far better investment and will probably continue to be.
>>Also:
Stock Doppelgangers: Proceed With Caution
One final stock that is trending in the wrong direction and trading near 52-week lows is private education provider
Apollo Group
(APOL)
. There are so many issues with this stock that I don't even know where to begin.
First, you have government intervention, which has created a lot of uncertainly in the student loan market. Then we have issues with the Department of Education probing the for-profit schools for fraudulent practices in student recruitment and financial aid. On top of all of that, we have issues with whether or not students who actually go to these for-profit schools receive degrees and get jobs that made their experience worth the cost.
>>Who Owns Apollo Group?:
And in a recent
the University of Phoenix, which is part of the Apollo Group, was singled out for its low graduation rates, which were reported to be in the single digits on some campuses.
Just this week, Apollo Group confirmed that it has eliminated 700 full-time positions at its University of Phoenix facilities throughout the nation. Something must be wrong at Apollo for the company to cut that many jobs, with most of those job cuts coming in the company's admissions personnel department. If they're eliminating people in the admissions department, that tells me that demand is going down for students who actually want to attend their schools.
>>Also:
10 Worst-Performing S&P 500 Stocks of 2010
Again, all you have to do is look at the chart to see that this stock is in big trouble. The chart for Apollo shows a stock that is down 42% year-to-date, a stock that's breaking key support levels and making lower highs and lower lows. There's no telling how much lower this stock can go.
All that anyone should care about with this stock is that it's clearly not a market leader. If you've tried to pick the bottom in Apollo this year, you've been trend-fighting, and Mr. Market has handed you a dose of pain. Again, if you want to buy fear, buy fear in market leaders -- not in losers like Apollo Group.
For more stocks that are trending in the wrong direction, including
A-Power Energy Generation Systems
(APWR)
,
Suntech Power
(STP)
and
Strayer Education
(STRA) - Get Report
, check out the
Top Downtrending Stocks to Avoid
portfolio on Stockpickr.
-- Written by Roberto Pedone in Winderemere, Fla.
RELATED LINKS:
>>Must-See Charts: 4 Small-Cap Stocks to Buy Now
>>4 Stocks ESL Investments Is Betting On
>>Top-Yielding Electric Utility Stocks for Winter Weather
Follow Stockpickr on
and become a fan on
Facebook.
At the time of publication, author had no positions in stocks mentioned.
Roberto Pedone, based out of Windermere, Fla., is an independent trader who focuses on stocks, options, futures, commodities and currencies. He is also an outside contributor to Beconequity.com and maintains the website Maddmoney.net, which he sold to Blue Wave Advisors in 2008. Roberto studied International Business at The Milwaukee School of Engineering, and he spent a year overseas studying business in Lubeck, Germany.