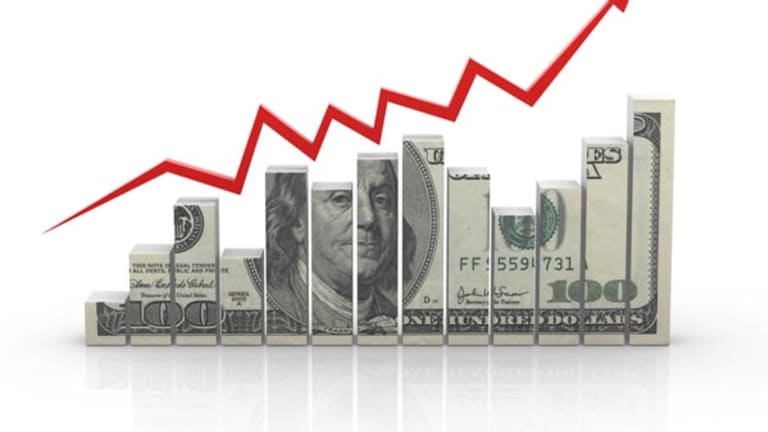 3 Commodities Stocks Investors Should Dump
The commodities rout sent shivers through the markets, and some companies will fare worse than others.
BOSTON (TheStreet) -- Commodities cratered last week, with silver posting its biggest decline since 1975 and oil recording its largest drop in three years, sending a chill through the markets as the hottest, and best-performing, investments turned cold overnight.
Increases in Comex margin requirements decimated bets on silver, which plunged 27% in a week, and gold slid for three days, the worst decrease in a year.
Individual investors, who have been playing the commodities markets through exchange traded funds, have been burned. The heavily traded
ProShares Ultra Silver
(AGQ) - Get ProShares Ultra Silver Report
fund has dropped by 48% in just five trading sessions, illustrating Newton's law of investing: What comes up, must come down. Still, the sell-off has positive implications for the economy.
The major hurdles threatening the recovery, such as higher gas prices and a resulting cannibalization of consumer spending, have been lowered. Also, lower food prices will benefit U.S. consumers and slower inflation bodes well for lower interest rates, supporting stocks. In sum, one relatively simple move -- boosting margin requirements and, thus, restoring a supply-and-demand dynamic to commodities -- has had positive implications for every facet of the economy, and even more importantly, for investors' sentiment.
There are still many precious-metals bugs and commodity enthusiasts who are preaching that the bull market will continue. Although prices may rebound in the short-term, the longer-term outlook for commodities, especially those that will restrain consumer spending, has materially worsened as policy-makers now have proof that excessive low-collateral speculation, rather than a demand increase or even a geopolitical risk premium, has fueled a brisk six-month rally. Digging into commodities stocks reveals further risks in so-called momentum companies.
Three stocks to be wary of are
Cabot Oil & Gas
(COG) - Get Cabot Oil & Gas Corporation Report
,
El Paso
( EP) and
Marathon Oil
(MRO) - Get Marathon Oil Corporation (MRO) Report
, the top-performing S&P 500 energy stocks this year. They have risen about 35%, earning windfalls for opportunistic investors. With crude oil now safely beneath $100 a barrel, gasoline's per-gallon cost may drop back below $4 by summer, a critical level for ensuring expansion of consumer spending. Cabot, an exploration-and-production company, El Paso, a transmission-and-production company, and Marathon, a smaller integrated oil-and-gas company, aren't as exposed as the refiners, whose stocks have rocketed in six months.
With crude below $100, but above $90, most oil-and-gas companies will remain in a sweet spot, in which profits are healthy and criticism about pump prices is subdued. But, the refiners, whose business is damaged by oil volatility and which enjoyed their last period of sustained profitability in 2007, may drop precipitously if the oil correction gains momentum. Two refiners that have paced the S&P 500 over the past six months are
Tesoro
(TSO)
and
Valero
(VLO) - Get Valero Energy Corporation Report
, one-time picks of star hedge fund manager
. Tesoro has appreciated 76% in that brief span and Valero's has gained 40%. Neither receives glowing reviews.
Tesoro receives an uninspiring 44% proportion of "buy" ratings and Valero garners 50%. Tesoro beat analysts' adjusted first-quarter earnings estimate by an impressive 16%, but its stock fell 2.5% in reaction. Valero, on the other hand, missed by 38%, but its shares dropped just 3.7% following the release. Morningstar, which awards Valero three stars out of five and Tesoro two stars, is wary of the companies. Both realized gross margins widened during the quarter as their refining throughput margins nearly doubled, on a per barrel basis. Also, both benefitted from strategic cost cuts commenced during the recession, when losses piled up.
Morningstar is cautious on these independent refiners as they are subject to demand destruction at currently high gasoline prices, and a still-below-trend recovery may signal that demand growth will taper, especially in light of a recent uptick in the unemployment rate. Furthermore, the rising political will of environmentalists may threaten the companies in coming years, especially considering the modest taxes imposed on U.S. gas sales. Add sizable debt loads and you have yet another reason to be cautious about refiner stocks. Morningstar values Tesoro at $18, suggesting 28% downside, and Valero at $26, implying a more modest correction of 3%.
Describing both firms as having "no economic moat" and "high uncertainty" pertaining to the businesses' long-run viability, Morningstar is advising individual investors to find safer pastures. Given the recent run in these stocks and the potential for a pick-up in the commodity downdraft, profit taking may still be the best, and safest, option for individual stockholders.
-- Written by Jake Lynch in Boston.
RELATED STORIES:
GM: The Most Undervalued Company?
Become a fan of TheStreet on Facebook.
Disclosure: TheStreet's editorial policy prohibits staff editors, reporters and analysts from holding positions in any individual stocks.