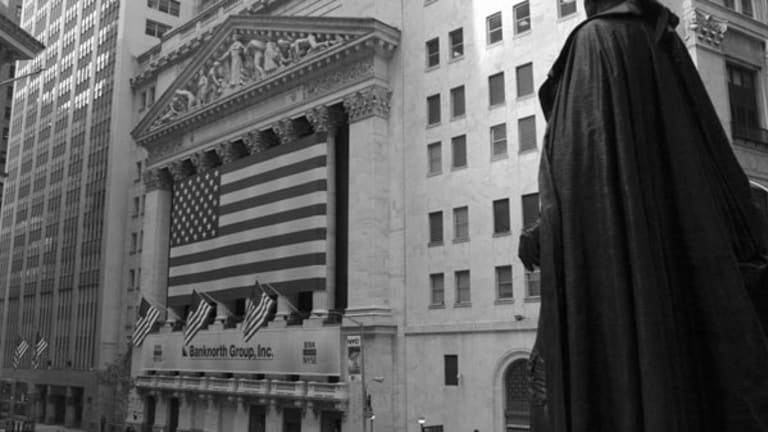 3 Closed-End Funds for the Dividend-Minded
TheStreet Ratings is now covering three funds that focus on current income.
The trio of closed-end funds most recently added to the list of those graded by TheStreet.com Ratings have something in common that is appealing in today's uncertain investment environment: All three stress the need to provide holders with current income payments.
Although each of the newly rated funds has its own investment approach, their emphasis on current income can be seen by their dividend yields, as shown in the table below.
"The primary investment objective of the fund is to provide current income and gains, with a secondary objective of capital appreciation," says the
Eaton Vance Risk Managed Diversified Equity Income Fund
(ETJ)
.
ETJ, recently priced at a 1.28% premium to its net asset value per share, has produced positive returns during the tough markets of the past three months, the year to date and the last 12 months. The fund's major stock positions include blue chips
Exxon Mobil
(XOM)
,
General Electric
(GE)
,
Berkshire Hathaway
(BRK.A)
and
Anadarko Petroleum
(APC)
.
The objective of the
Claymore/Guggenheim Strategic Opportunities Fund
(GOF)
is to seek to "maximize total return through a combination of current income and capital appreciation."
The fund says it also may "pursue a relative value based investment philosophy which utilizes quantitative and qualitative analysis to seek to identify securities that deviate from their perceived fair value and historical norms. The fund may seek to achieve its objective by investing in a wide range of fixed income and other debt and senior equity securities from a variety of sectors and credit qualities like corporate bonds, loan participations, structured finance investments, U.S. government and agency securities, mezzanine and preferred securities and convertible securities and in common equity securities."
GOF's portfolio holdings include exchange traded funds as well as domestic and international fixed-income investments.
The stated objective of the
Cohen & Steers Global Income Builder
(INB)
"is total return, with an emphasis on high current income."
INB pursues a "global large cap strategy" which includes global real estate, global utilities, global preferred investments and closed-end funds. It is 58% invested in U.S. securities, with 59% of its portfolio in common stocks. Its major holdings include
General Growth Properties
(GGP)
,
Aflac
(AFL)
,
Procter & Gamble
(PG)
and
Microsoft
(MSFT)
.
Richard Widows is a senior financial analyst for TheStreet.com Ratings. Prior to joining TheStreet.com, Widows was senior product manager for quantitative analytics at Thomson Financial. After receiving an M.B.A. from Santa Clara University in California, his career included development of investment information systems at data firms, including the Lipper division of Reuters. His international experience includes assignments in the U.K. and East Asia.