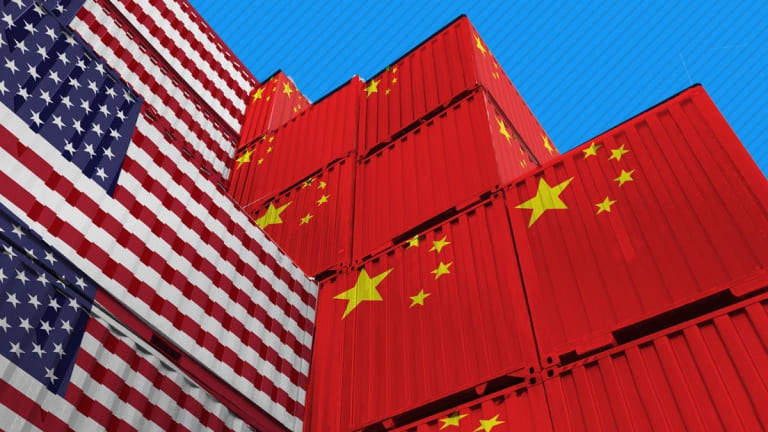 3 Pummeled China Stocks Setting Up as Must-Buys
Chinese stocks have been crushed since the beginning of summer. Is it time to start dipping our toes in the water?
`Chinese equities have been absolutely smashed over the past few months.
Going into summer, most of these names were doing well. In fact, some were trading near all-time highs, while other recent IPOs of Chinese companies on U.S. exchanges had more than doubled or tripled since going public.
But there's been a bevy of sellers since then. All through the summer these names have been dogs and many of them are hitting 52-week and multi-year lows. Some are down on scandals, while others are lower as sentiment sours over U.S. and Chinese trade relations.
Trying to buy now may be like catching a falling knife. But investors who use discipline and measured risk could catch a big wave of upside should these names hold steady.
Remember, this isn't a guarantee that Chinese stocks will rally. It's only a roadmap of possible nearby support. Let's have a look.
iQiyi Stock
Known as "the Netflix (NFLX) - Get Netflix, Inc. Report of China," iQiyi (IQ) - Get iQIYI Inc. Report  went public at $18 per share in March. The stock actually dropped following the IPO, falling to $16 and it took a little time before this one found its mojo. Once it did, though, shares more than doubled in less than a month before topping out in June. 
Since then, IQ has been under fire. However, over the last few trading sessions -- while the Nasdaq, S&P 500 and many of its peers were sinking -- IQ was holding pretty steady.
An upgrade from Jefferies helped, as analysts slapped a buy rating and $33 price target on the stock. But $25 continues to act as support, as shares are actually about flat over the past week. Even investors in high-quality stocks wish they could say the same thing.
In any regard, the 20-day, 50-day and downtrend resistance (blue line) are keeping a lid on IQ stock. A close over $28 changes that though and could make iQiyi a strong buy.
JD.com Stock
JD.com (JD) - Get JD.com Inc. Report  has been pulverized, falling more than 50% over the past few months. That's despite having a relatively low valuation and still strong growth.
Current expectations call for almost 30% revenue growth this year and 25% growth in 2019. While forecasts do call for a 22% decline in earnings this year, they are expected to more than double in 2019. Plus, how much of that is already priced in with the more than 50% decline in the stock price?
After breaking below support levels in the mid-$30s and at $30, there was really no reason to buy JD until it gave us a reason to. However, with multi-year support lingering around this $22 to $23 area, it may make for a worthwhile risk/reward for bulls.
Alibaba Stock
The prior support area of $165 to $170 has clearly turned into resistance for Alibaba
(BABA) - Get Alibaba Group Holding Ltd. Report
, the king of e-commerce in China. It doesn't help that founder and CEO Jack Ma is stepping down from his role amid a tough time for the stock.
While Alibaba stock hasn't seen the $145 to $150 area in more than a year, doesn't mean it won't act as support. At least on its first initial test.
Should this range fail as support, a drop down to the June 2017 gap near $135 is in play, while below that a gap fill near $126 is technically possible. With the holidays on tap and Single's Day coming up on November 11, though, JD and BABA could have upside.
For all three names, limit the risk first, then think of the potential reward. After a long and steady beatdown, these names are starting to command attractive risk/rewards.
What Are "Closed-End" Mutual Funds and How Do They Fit into Savvy Investors' Portfolios?Click here to register for a free online video in which TheStreet's retirement expert Robert Powell and an all-star panel run down all you need to know.
This article is commentary by an independent contributor. At the time of publication, the author had no positions in the stocks mentioned.