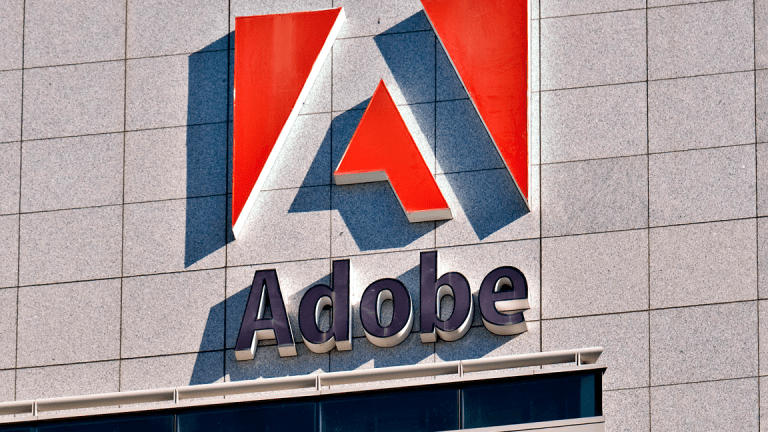 3 Best Tech Stocks to Buy Hands Down -- Never Mind Apple's Earnings
Tech is still the equity market's leading sector over three months -- and over most timeframes going back years.
Apple who?
Fear The Rotation
The truth is we don't fear anything. Still on this side of the dirt? Roof over the head? Still walking around on two feet? A can of beans on the shelf? The kids have shoes? All these items check out and you're still complaining? Remember, gang, whining is for the wicked, and wicked we are not. Let's get to work.
So, they're selling the tech space. Okay. Tech is still the equity market's leading sector over three months, and pretty much over any timeframe longer than that going back over multitudes of years. Tech has been kicked around before. We have asked these questions before. Tech changes. Every single "old school" type business is now dependent on technology. The sector takes a breather, and sometimes evolves. In my opinion, the space eventually finds its footing and regains leadership. I think it has to.
Wet The Beak?
Tonight, we'll hear from Apple (AAPL) - Get Apple Inc. Report . The savior of the tech sector? Or the final nail in the coffin? Tonight, the industry has prepped for a consensus view on EPS of $2.18 on projected revenue of about $52.35 billion for the quarter. Whispers are running up around $2.25. Think $52 billion seems a little light? Think again. the firm's fiscal third quarter is regularly the weakest quarter in this firm's business cycle, and $52 billion is actually a stronger Q3 than we have seen from these guys.
If tonight's prints come in precisely upon consensus, you're looking at 15% year over year revenue growth that provides 30% earnings growth, both better than "the season" in the broadest sense.
What do we need to see tonight besides those headline numbers? That's easy. If you're long the name, you want to see iPhone unit sales print above the 41 million units sold in the year-ago quarter. Numbers perhaps as high as 42 million might be necessary. Average selling price is just as important as unit sales. The firm has to show success at getting their own customer base to pay more for what they already have.
A number with a seven handle ($700 plus) gets this done in my opinion. Then, we need to see progress on servicing the Apple ecosystem. How much success is the firm having in migrating existing customers from the older iTunes downloaded music model to the monthly subscription model of Apple Music? How about the mobile gaming business?
After all that, you are going to hear an update on the huge scheduled returns to shareholders, as well as the impact upon the firm's businesses directly related to U.S./Chinese trade relations, and on the next generation of the iPhone. Do not be surprised if Tim Cook intentionally manages down expectations. I am flat this name right now. As we approach the mid-$180s, I will wet the beak.
Where To Run
Oh, you can run, but as they say... "You can't hide". A tech beat-down, or more specifically, uncertainty going into Apple earnings, will have significant reach. It already has.
I can't tell you kids where to run, but I can tell you what I bought late yesterday in the midst of the angriest part of the Nasdaq selloff. I nibbled at some of my cloud names. It was on a day where the Nasdaq Composite undefined crossed below it's 50-day Simple Moving Average, Information Technology was the weakest sector in the S&P 500 undefined , and Software was that sector's weakest industry that I finally felt that I could add to these positions.
Am I right? I will let you know down the road. I do know that buying (especially stocks that provide what others need) when Wall Street fears, and selling when Wall Street gets overly confident has worked for me for longer than those hi-frequency kids have been alive.
Best of all, these firms do not have exposure to China, do have exposure to the FANG (Facebook (FB) - Get Meta Platforms Inc. Report , Apple, Netflix (NFLX) - Get Netflix Inc. Report and Alphabet (GOOGL) - Get Alphabet Inc. Report ) names and Apple only in the broader sense of "pin action", or ETF association. In other words, once you get past that, and the profit-takers (can't blame them), the selling is in my opinion unjustified. If I'm wrong, I'll add more. That's why we do these things incrementally.
Tech Buys
Adobe (ADBE) - Get Adobe Inc. Report : Last $242.32. Trades at 31x forward looking earnings. Levered Free Cash Flow is spectacular. EBITDA and Operating Margins continue to grow. Balance sheet looks good. Both Current and Quick Ratios are either at or above 2. For those who've never taken an accounting class, that's freakin' solid.
Target Price: $285, Panic Point $211.
Salesforce (CRM) - Get Salesforce Inc. Report : Last $138.03. Trades at 51x forward-looking earnings. Levered Free Cash Flow, like ADBE, is robust. Debt is manageable. Margins are rising here too. Current and Quick Ratios are both above 1, which indicates an ability to meet all short to medium term obligations. Oh, and these guys have Marc Benioff. How much is a competent CEO trusted by investors really worth? Ask Advanced Micro Devices (AMD) - Get Advanced Micro Devices Inc. Report , or maybe ask Intel (INTC) - Get Intel Corporation Report .
Target Price: $160 (up from $152), Panic Point $132 -- Salesforce is a key Action Alerts PLUS holding
Splunk (SPLK) - Get Splunk Inc. Report : Last $95.38. Trades at 62x forward-looking earnings. Do I love this name as much as the other two? Of course not. Cash Flow is not nearly as impressive. Margins are improving, yet still negative. The name has suffered several downgrades. What do I like about them besides the fact that the stock started selling off before it was cool? No debt. None. Nada. This forces the Current and Quick Ratios up to very firm levels. These guys can hang on for a while, and do not forget, they raised quarterly and full year guidance back in May. This may simply be the trough.
Target Price: $125, Panic Point $87
Free White Paper: 7 Things All Investors Must Know in 2018. Start the second half off right with our free white paper on seven key things to watch this year. From how much cash to have on hand to the three reasons this bull market might die, our white paper features key takeaways from an all-star panel that TheStreet and Fisher Investments recently hosted in New York. Click here to register for your free online copy.
At the time of publication, Guilfoyle was long ADBE, CRM, INTC, SPLK,  equity. Short ADBE, INTC, SPLK put options.